The modern hospitality industry cannot survive without technology. From booking tickets to making the payment and ensuring that the customer comes back, every process is dependent on technology platforms and tools. As the demand of customer changes, technology is the only tools that help keep the hospitality services updated and unique. Here are 5 key technology trends that global service providers in this industry are adopting.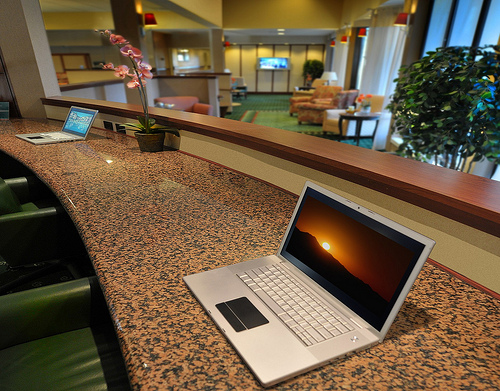 1.       Mobility
A tourist is always mobile. Mobility is defined in its truest sense by the smartphones that majority of the global population has in the pockets. These devices allow the user to travel but at the same time to remain connected to information via the internet. Apps have been making travelling easier by easy hotel search, maps and other location services and information. For the hospitality service provider, having a presence in this mobile world is crucial to remain in the business.
2.       Business process integration
The work of a modern hotel isn't limited to helping guests check in and check out. A variety of additional services are being integrated into the hospitality business including spa services, sports, gyms, guided tours, ticket booking, etc. Technology makes a service provider industry compliant and adds to the flexibility of their services.
3.       Social
The modern customer is also the most informed customer you would ever have had at your reception desk. Before checking into a hotel, most of them would have already checked out the rooms, taken feedback from previous guests, have checked out the food services and other things that make the stay comfortable. How was this done? Well, the answer lies in social networks like Facebook, Pinterest, Instagram, etc. Without creating a credible social presence, no hospitality business can hope to succeed.
4.       Personalization
Personalized and tailored services are the essence of the industry. But how can it be managed when the clientele runs into thousands or even more every day? Again, technology provides the adequate solutions. From welcome messages on their TV monitors to wishing them on their birthdays every year, computerized software takes care of it all.
5.       Software as a Service (SaaS) / Cloud
The concept of cloud has been fascinating ever since it was introduced. Cloud technology is a software delivered in the form of a service and hence the term SaaS. 85% of queries from hotels and other hospitality service providers are in the realm of cloud technology today. For this industry, the globe is the marketplace and with so many customers, the volume of data keeps increasing. It is so large that no traditional server would be able to access or process in real time.
Cloud technology can however provide a massive platform for data storage that shrinks processing time from months to seconds. Another obvious benefit of cloud remains in the highly secure and encrypted platform it provides. As such, it makes the perfect tool to host important customer information, transaction data and other confidential records.
RevPar from Goodworklabs is a perfect example of how technology can be utilized to help the hospitality industry. Check out its various features and you will appreciate the tremendous operational advantage it offers to chain of hotels.