Keeping up with the most recent trends is important for both developers and businesses since web development is an ever evolving field. As we head into the second half of 2023, the team of experts at GoodWorkLabs have examined the rising web development trends that are reshaping the digital environment. In this blog, we shall examine these changes and their potential impact on the industry. 
1) Progressive Web Apps 
In 2023, progressive web apps (PWAs) provide users with an experience similar to native mobile apps. They combine the best features of websites and apps to offer quick loading, offline access and push alerts. PWAs increase user pleasure and engagement while eliminating the necessity for consumers to download and set up apps from app stores. Companies are using PWAs to create smooth, responsive and engaging experiences across a variety of platforms as they continue to gain popularity, bridging the gap between web and mobile app development.
2) Voice User Interface 
Voice user interface (VUI), enables users to interact with websites and applications using voice commands. With the increased usage of voice-activated technology, VUI improves user experience by facilitating more accessible and logical interactions. VUI enables users to carry out tasks hands-free like information searching, website navigation and application control  by integrating voice recognition and natural language processing technology. VUI is important for increasing engagement and ensuring that the company remains at the forefront of cutting-edge web development techniques as they work to provide seamless user experiences.
3) Motion UI
An emerging trend in web development, Motion UI emphasizes the use of subtle animations and transitions to improve user experience. Motion UI produces dynamic features that are visually appealing and interactive for websites and applications. These animations not only enhance the visual appeal but also give users insightful feedback as they engage. Motion UI can help users navigate interfaces, effectively communicate information and increase user happiness in general.  As the digital world becomes more competitive, Motion UI equips companies to stand out, tell captivating visual tales and develop memorable user experiences as the digital world. 
4) Single Page Applications 
Single page applications (SPAs), provide a fluid and responsive user experience. In contrast to conventional websites, SPAs only load a single HTML page and dynamically update content in response to user interaction. As a result, interactions become quicker and more fluid as there is no need for page reloads. SPAs are perfect for modern web applications since they can operate offline and are well-suited for mobile devices. SPAs improve user engagement and satisfaction by lowering load times and offering a more app-like experience, giving companies an advantage in the digital marketplace.
5) Integration of AI (Especially Generative AI)
Integration of artificial intelligence (AI)   gives websites and applications intelligent capabilities. Developers may improve user engagement and experiences by integrating AI technologies like chatbots, tailored content recommendations and powerful data analytics. AI-driven features enable websites to adapt to customers' tastes and behaviors, improve customer service and speed up data processing. Businesses that include AI into their web development plans can gain a competitive edge, providing unique and customized experiences to their users as AI continues to transform many industries. Generative AI tools such as ChatGPT, Google Bard, etc. are now essential to be integrated into for most of the applications.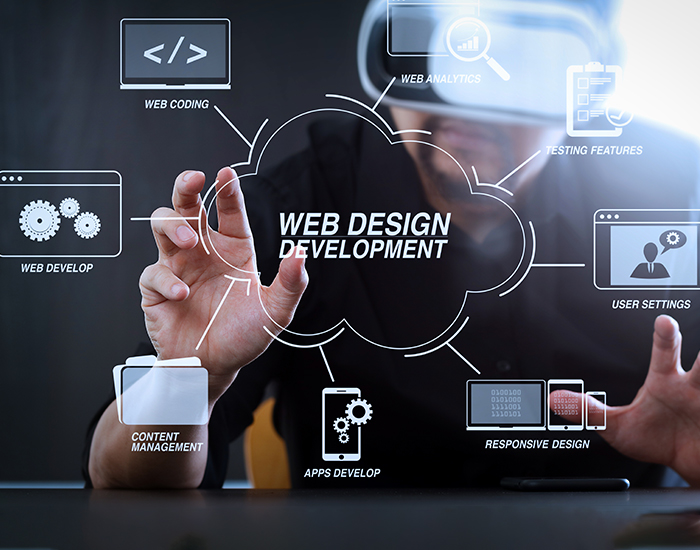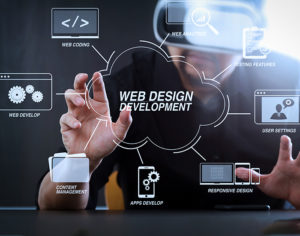 6) Cybersecurity and privacy 
Due to increasingly sophisticated cyberthreats and stricter data privacy laws, developers must give priority to strong security measures. To protect user data, this entails putting in place secure authentication procedures, encrypted communication protocols, and frequent security assessments. Companies can increase user trust, protect sensitive data and prevent potential data breaches that could have serious reputational and financial repercussions by putting a strong emphasis on cybersecurity and privacy. To guarantee a safe and secure digital environment for both users and companies, proactive efforts in these areas are important.
7) WebAssembly
WebAssembly (Wasm), which provides websites with near native performance speed , is a game changing trend in web development. It is a binary instruction format that goes beyond the constraints of conventional JavaScript and enables developers to run codes effectively in web browsers. WebAssembly creates new opportunities for resource-intensive tasks like gaming, simulations and data processing by enabling high-performance apps on the web. As browser support for WebAssembly increases, it has the potential to change online development by giving developers the tools they need to build consumers' web experiences that are quicker, more sophisticated and immersive .
8) Augmented reality and virtual reality 
The web development trends of augmented reality (AR) and virtual reality (VR) are groundbreaking. The way users interact with websites and applications can be completely changed by developers incorporating AR and VR technologies. The use of augmented reality (AR) allows for immersive storytelling, virtual showrooms and interactive product presentations.  VR on the other hand delivers completely immersive experiences that transport people into virtual worlds. Both technologies increase user interaction and engagement, enabling businesses to present goods and services in unconventional ways. Future web development and digital experiences will likely be influenced by AR and VR as they grow and become more widely available.
9) Low code development 
The use of low-code development to speed up the web development process is growing in popularity. It entails using drag-and-drop interfaces and visual development tools to construct programs with minimal hand-coding. This development enables web developers of all skill levels to produce usable web applications more quickly and effectively. Companies can speed up their digital transformation, cut development costs and improve overall agility in responding to shifting market demands with low-code development platforms. The development of web apps can be rapidly prototyped and deployed thanks to this trend, making web development more accessible.
In conclusion, there is a significant change in web development as a result of new trends that promise to revolutionize both user experiences and business methods.  From Progressive Web Apps (PWAs) enabling seamless cross-platform interactions to Voice User Interface (VUI) allowing intuitive voice interactions developers are constructing increasingly appealing and accessible digital spaces. User happiness and personalisation are being further elevated through the integration of Motion UI, Single Page Applications (SPAs) and Artificial Intelligence (AI). High-performance web applications made with WebAssembly also open up new possibilities, while Augmented Reality (AR) and Virtual Reality (VR) reinvent immersive experiences. By putting a strong emphasis on cybersecurity, privacy, and low-code development, businesses can prosper in this dynamic and cutthroat web development market. 
Leading technology and design company, GoodWorkLabs specializes in web development, mobile app development, artificial intelligence, Big Data Solutions, Games Development, Staff Augmentation Service, UX UI Design, and other technical services. GoodWorkLabs is renowned for providing cutting-edge solutions and has established a reputation for excellence. Our team of specialists creates reliable and user-friendly digital experiences for a range of global businesses and industries. With a love for technology, an emphasis on quality and a dedication  to going the extra mile for clients, GoodWorkLabs is a go-to partner for companies looking to take advantage of the most recent technological developments and staying ahead in the rapidly changing digital landscape. To learn more please visit our website.