Technology is best utilised when used to improve the socio-economic problems in the world.
We help not-for-profit organisations leverage their impact by providing tech support. We believe that the best way to give back to the community by doing what we are great at – developing the best applications and software. With our partnership with EkStep, we take pride in improving the reading and arithmetic skills of 150 million students across rural India. The platform was appreciated by Bill Gates during his visit to India in 2016.





Mobility Solutions
We have helped NGO's propel initiatives of social change by integrating their operations with the latest technology. Our UX/UI designers dive in deep to conduct user research across all age groups and craft designs that appeal a social cause. We build both mobile apps (Android & iOS) and games that will enhance your customer experience. Through these mobility solutions, you will be able to reach your target audience effortlessly.
Consulting
If you lack the required manpower/resources for your technological requirements and you are looking to hire on a temporary basis, we can help you close this gap by professional staff augmentation. Our competence in hiring the best talent pool can nullify your problems.</p> <p>A strong social media presence through app engagement and responsive tools will not only increase your NGO's credibility but also garner active participation from all spheres of the society. A process-oriented approach with the assistance of technology can help you and your NGO pave the way for a better world that we all want to live in.
Process Refinement & Automation
By digitizing basic processes using our skilled software development team, we can increase efficiency and help you reach your goals. Content management, analytics, simplification of admin processes will help you build an ecosystem that can implement convenient practices to simplify your efforts towards a better world.
The Genie App is an innovative mobile app that gives access to free education for primary school children. The mobile app provides a platform to explore and download educational content.
The challenge was to make the mobile app interactive and user friendly for children. Hence, our design experts dived in deep into user research and created designs that would make learning more fun and enjoyable experience for children. Our designs for the EkStep Genie App was also appreciated at the International Design Center in Berlin and were nominated for the UX design awards in 2016.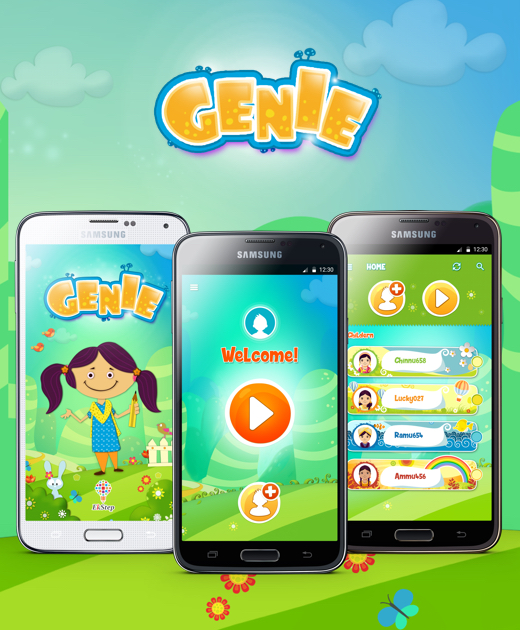 What Customers Say About Our Experience
We always connected dots across ecosystems
GoodWorkLabs went deep into the core of the business and came up with ideas and designs that emulated with what we stand for. They very well understood the entire spectrum from our perspective and that is really incredible. I look up to them for all technical advice and solutions.
GoodWorkLabs – The Most Trusted IT Solutions Provider
Leader in the World.
Recognised by most trusted awards.