From the Best Magento Developers in India
Here's what you need to know if you are looking for experts in Magento E-Commerce Development in Bangalore, India. You have found them.
We at GoodWorkLabs pride ourselves in being one of the best Magento development Company. Our Developers are ingenious and constantly deliver scalable and uncomplicated software and websites that can run multiple features with ease. Be it an inbuilt marketing tool, or the management of multiple stores, with the help of our experts in Magento, your business will have a distinctive presence on the online marketplace.
How can Magento help?
Think clean, simple, and cost-effective. That is exactly what developers who use Magento to build E-Commerce sites offer to our clients. A sharp website, which is easy to use, and is also very cost-effective; for E-Commerce companies that intend to host multiple vendors and also display a wide range of products, websites built on Magento are the obvious choice.
Most online store owners find the constant need to stay up-to-date with trends and shifting markets to be the most time-consuming exercise while running an E-Commerce company. With the help of a Magento developed E-Commerce solution, analytics and marketing can become in-built features of your E-commerce store!
What are the Features of Magento Websites?
E-Commerce Websites made with Magento are feature-rich and very versatile, definitely making them the preferred choice for many E-Commerce giants.
Here are some of the services and features provided in a Magento site:
Reports and Analytics
Faster Customer Service
Product Management
Cost Management
Billing in Multiple Currencies
Multilingual
Shipping and Logistical Analytics
Order Status and Reorders
Chat interface for Customers
Host Multiple Stores
Ease of Use
Search Engine Optimized
Integrating with Marketing and E-Commerce Services
Why GoodWorkLabs is the top choice for Magento Development Company?
We are a Software, Web, and App Development Company simultaneously disrupting markets in Bangalore, India and San Francisco, CA. We pride ourselves in being able to deliver the cut-throat tech to some of the leading organizations in the world. And we believe that our commitment to constantly transforming ourselves and evolving into better versions is what makes us an expert service provider.
So if you happen to be looking for a team that is talented, dedicated, and is transforming the business of web and app development, you should stop your search at GoodWorkLabs.
Some of the Clients that we have worked with previously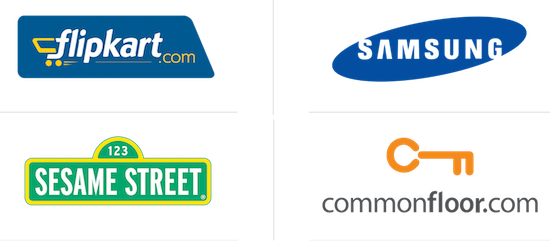 For Ease of Use and Scalability
As experts in providing solutions to E-Commerce companies around the world, we find that Magento offers one of the most stable, and easy to maintain interfaces for our clients. Working with Magento ensures a considerable reduction in cost, provides easy integration with Google Analytics, and also lets clients manage multiple stores with single admin access.
Our Magento Developers have an in-depth understanding of the software and are extremely inventive in the way they utilize its full potential for our clients. GoodWorkLabs is the most obvious choice for anyone looking for expert Magento Developers.
Talk to our Magento E-commerce experts and get a FREE quote!
Contact Us Now!