Technology in the Hospitality Industry
Delivering value that boosts fine dine and RevPar
Growing consumer and cultural awareness, and improved lifestyle has brought good tidings for the hospitality industry. However the degree of servicing excellence often spells the difference between success and failure in this sector. The challenge today is to attract and sustain loyal guests through multiple channels both online and offline – guest referrals, websites, social media or print marketing.
The hotel and hospitality industry is going through an interesting phase right now, with focus on absolute client servicing in face of improved awareness and coverage that impacts a hotel's standing on the online space. In addition, hotels need to adopt technology to their benefit, thereby making it an attractive proposition to the burgeoning online audience. The need of the hour is to tap into the wide social media ecosystem and generate sustained level of interest that attracts guests who prefer your hotel over your peers.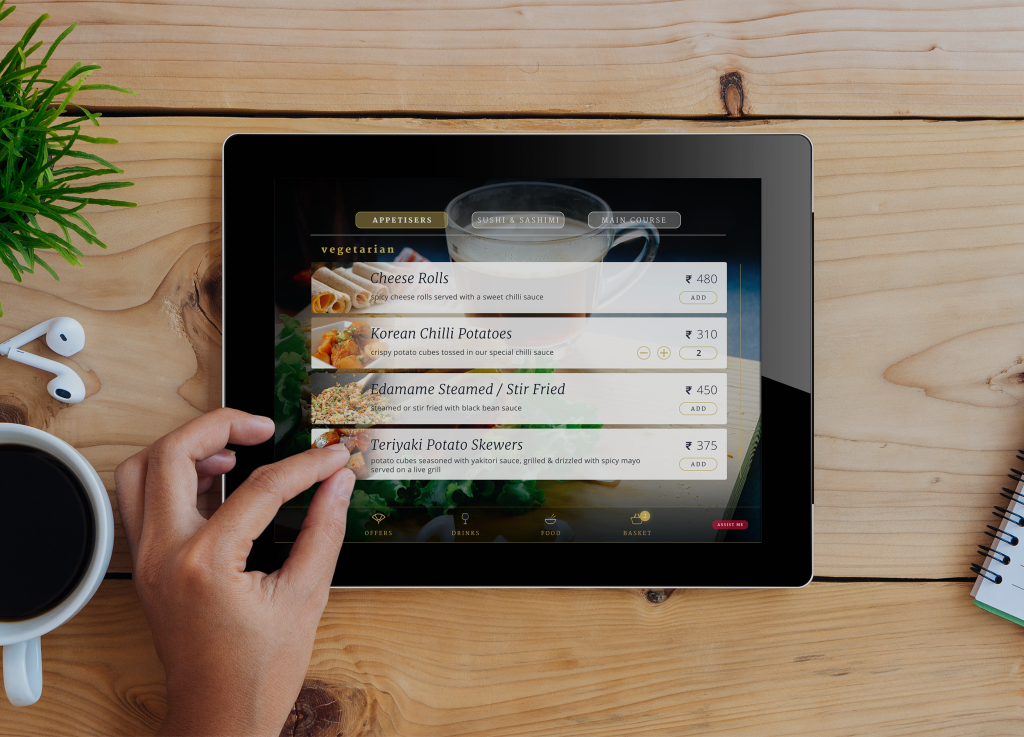 GoodWorkLabs offerings for Hospitality Industry:
Our team has been instrumental in suggesting and implementing IT solutions and leveraging technologies that has proved to be a game changer for this dynamic industry.
1. Mobile Apps Development
GoodWorkLabs has developed mobile app solutions that work exclusively for the dynamic hospitality industry with a focus on improving the connection between the providers and guests in way that spells a winning proposition for both. These mobile apps are available on major platforms such as iOS and android.
2. Software Development Services
We have proven capabilities in building software solutions with astonishing factor. Be it online checking of availability or booking, review of hotel features from guests' end or maintenance of all-round hospitality CRM modules for hotels, GoodWorkLabs has been instrumental in devising ideas that have ensured that client hotels stay one step ahead of the competition at all times and enjoy continuous loyalty from their existing guests.
3. UX Design Services – We believe that UX design is a key component of delivering high end mobile apps and software that gain adoption among top hospitality industry players. We understand that the success of a product depends on elegant, clean and clutter-free designs. We offer research based design, appealing and exquisite user interface that can complement the suave nature of hospitality industry. Our decades of design experience comes across very vividly in the form of beautiful, entertaining yet highly impactful hospitality solutions
Solutions offered by GoodWorkLabs:
Some of the challenges presented to GoodWorkLabs included the below:
1. Presenting an all-round yet simple solution for better customer experience – getting real time update about hotel occupancy, easy check-in, check-out and ability to change preferences as per guests' needs
2. Agile ability to manage, retrieve and utilize guest information, details and records
3. Better visibility on the social media space
4. Designing, developing and deploying operational framework that enhances employee proficiency at a fraction of the costs
5. Need for bespoke solutions around specific business needs that include –
Ordering takeaways from online or mobile
App for table booking
App for in-restaurant menu viewing and ordering
Interactive client engagement modules such as loyalty programs, feedback and rewards.
6. Ensuring that the systems are ready for future with initiatives such as 'go green'
Case Study – Software Development and Mobile Apps in Hospitality Sector
Our mix of consulting, solutions construct, design, development and integration with existing systems has helped hospitality clients to realize value from technology. The app 'KlubHub' depicts our exclusivity in servicing the hotel industry with a range of options that help both guests (local lookup, table booking, menu ordering, feedback system, social media integration) as well as hotel management (reports on various hospitality industry metrics such as RevPar, occupancy rate, ADR and MPI). The app is available on both Android and iOS.
Want to build a mobile app or a digital menu for your restaurant? Work with us and we can help you with the best technology solutions for your business.