GoodWorkLabs has been winning several prestigious awards and accolades for its outstanding quality of delivery, customer service, innovation and design-thinking strategies.
GoodWorkLabs has been ranked as a High Growth Company for Asia-Pacific 2018 by the FT1000 rankings and overall, it is ranked as the 3rd fastest growing technology company in India by Financial Times.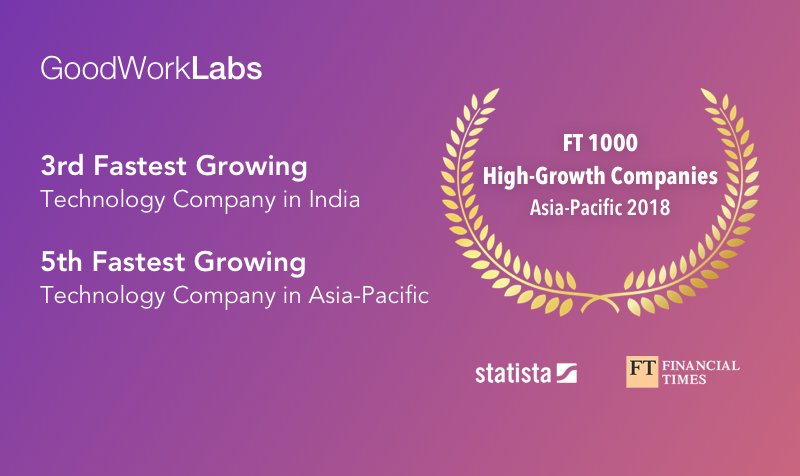 For the second time in a row, GoodWorkLabs has been awarded and certified as a Google Developer Agency for its exceptional art and mastery in building high performing android applications and technologies. This certification speaks leaps and bounds about the work and dedication our team puts into crafting beautiful and powerful applications for clients across the globe.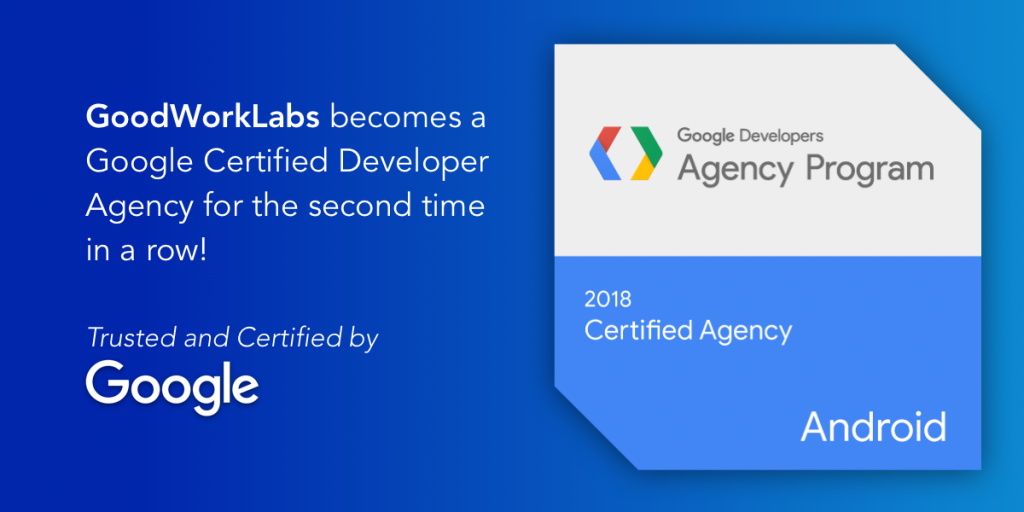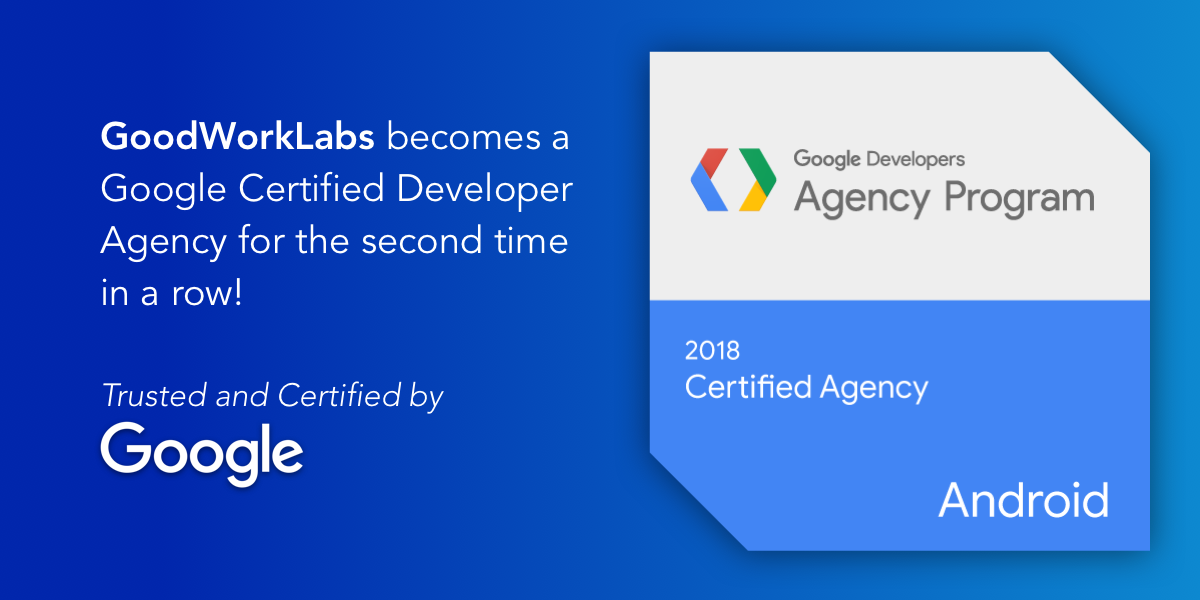 GoodWorkLabs has been ranked among the top mobile app developers in India for 2018 by Clutch.co, a Washington D.C based research and review firm.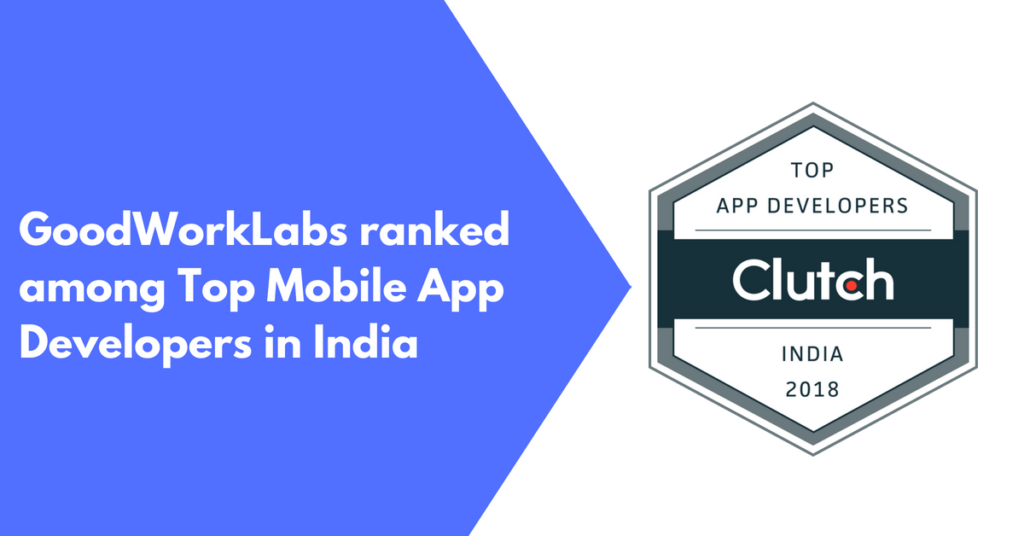 We grew 500% last year in revenue, making us one of the fastest growing companies in the industry and in the process becoming a premium brand in the 'high-end' software product and apps development segment in the IT services industry globally.
We also won the Deloitte Technology Fast 50 India Award. GoodWorkLabs was adjudged as the 5th fastest growing technology company in India with 1112% revenue growth in 3 years.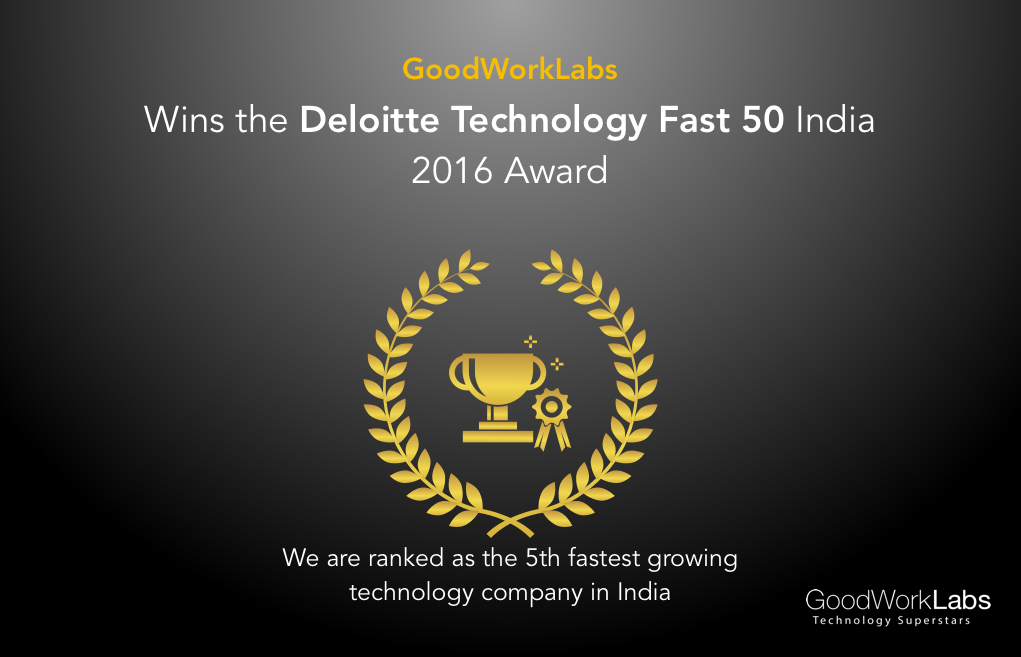 GoodWorkLabs has been recognized by Google as one of the top developer agencies in the world who understand and excel at Android development. We are now officially a Google certified developer agency.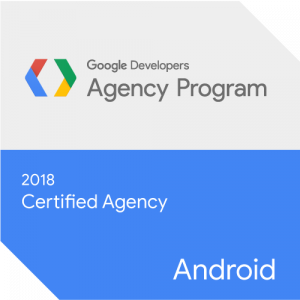 GoodWorkLabs has been ranked as a Top Mobile App Developer Agency in 2017 by Clutch, a leading B2B review site.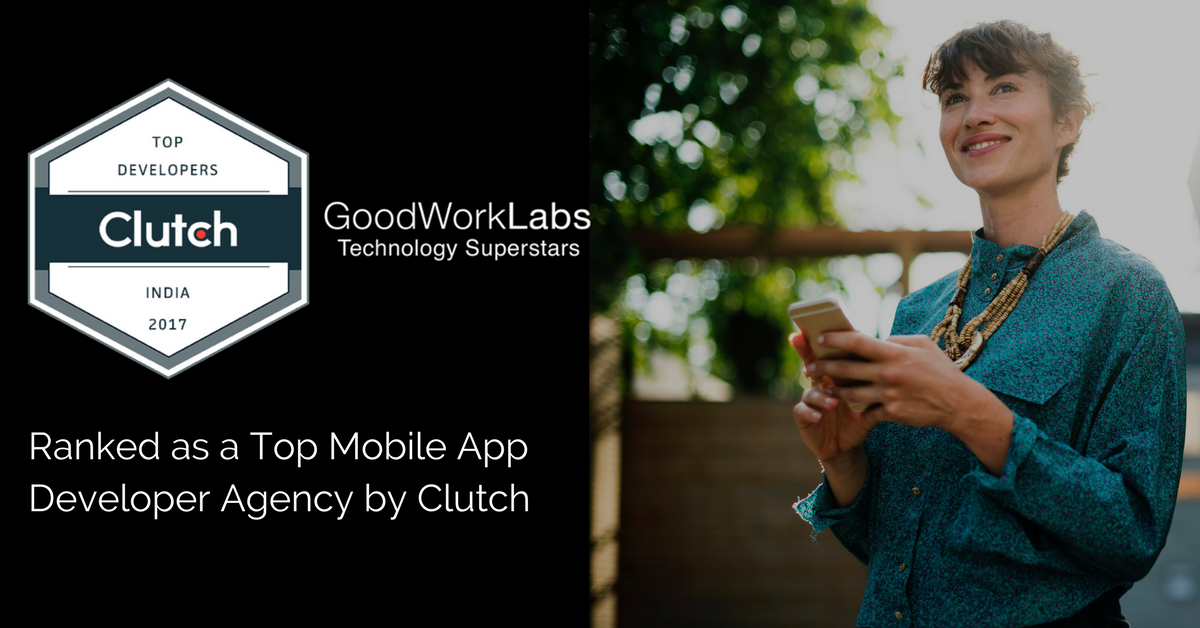 We won the RedHerring Asia Top 100 award and the Red Herring Global Top 100 award  have been recognized as one of the fastest growing companies globally.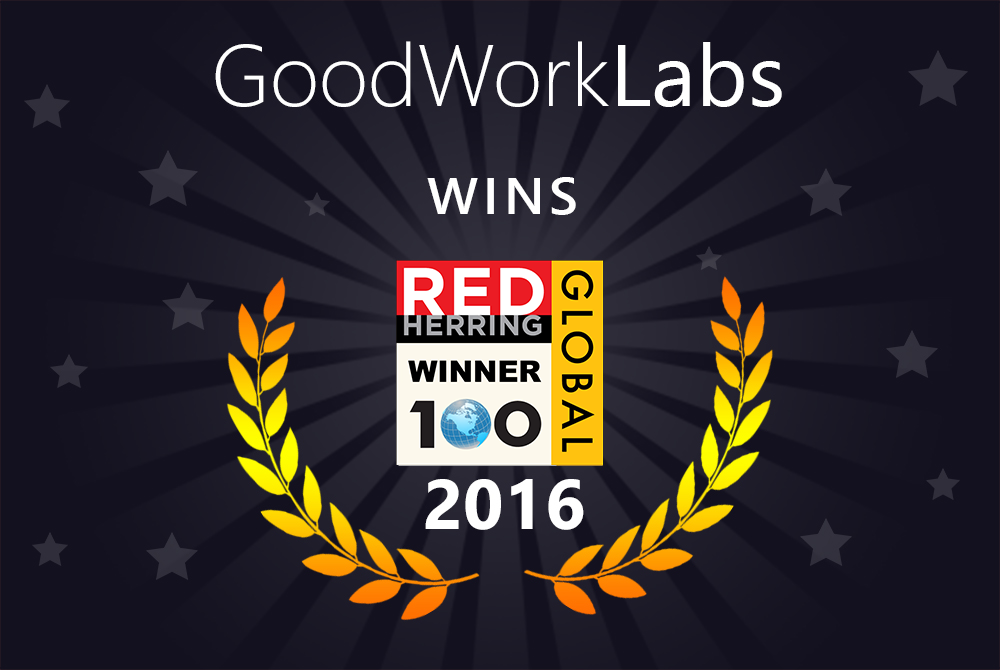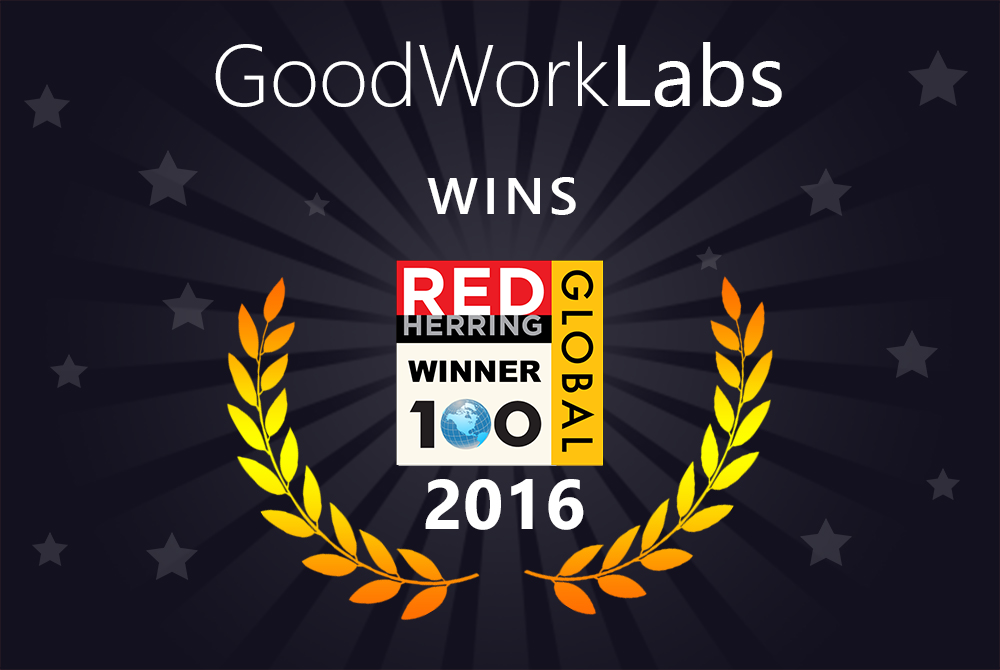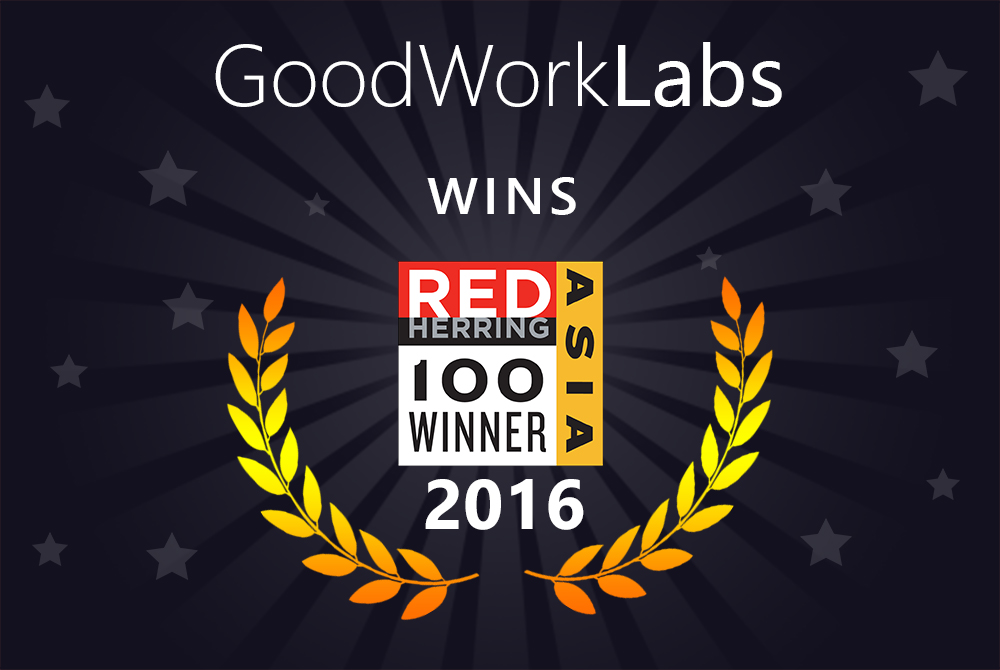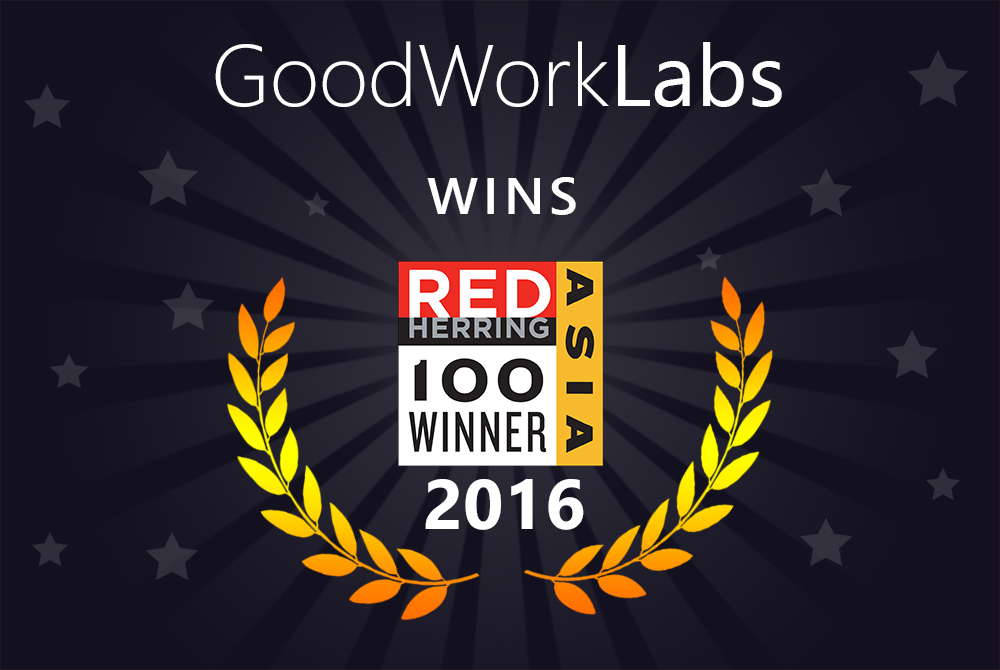 Here are some of the awards won by GoodWorkLabs in the previous years: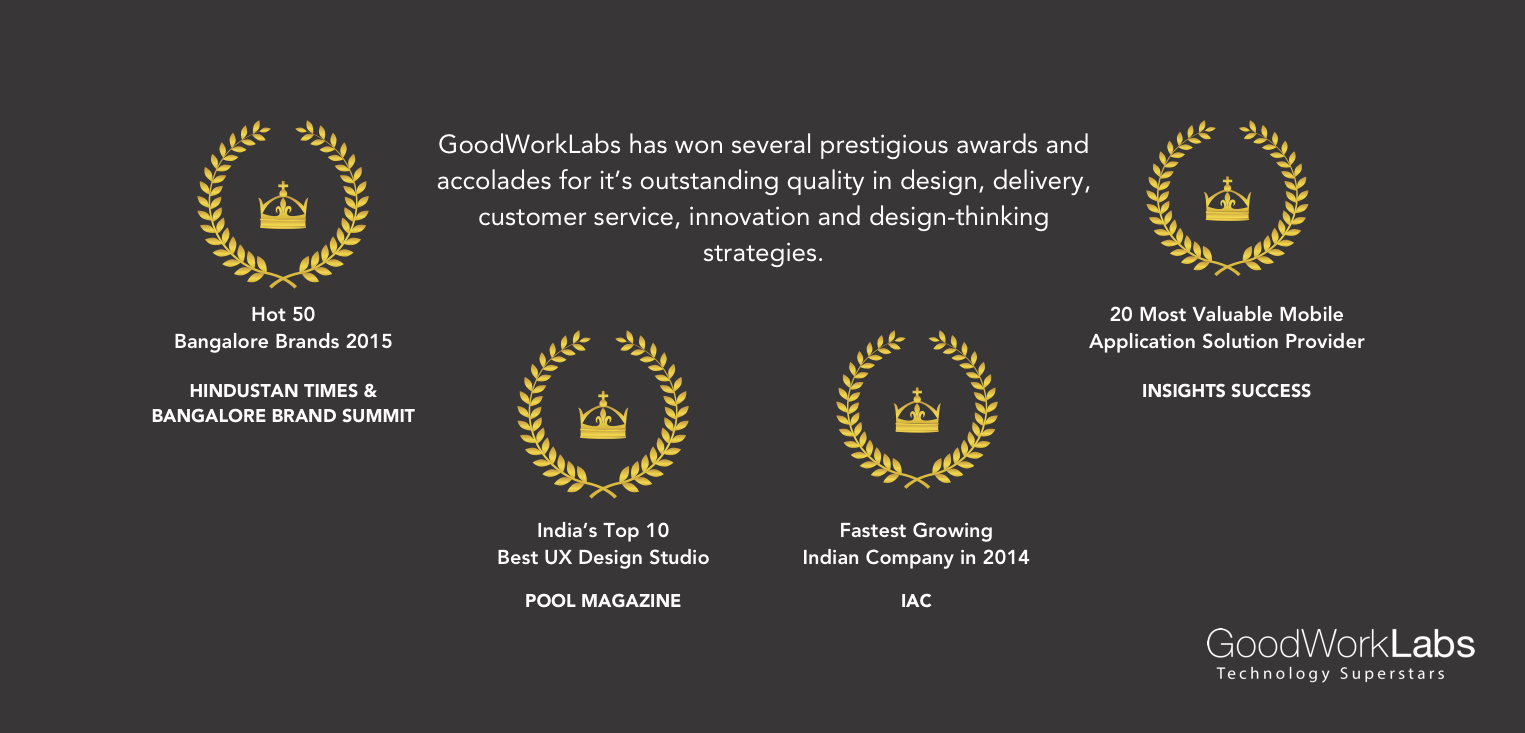 We would like to thank all our esteemed clients and partners who are a part of GoodWorkLabs' successful journey.
Want to know more about GoodWorkLabs? Visit our News Page