In a world where cut-throat market competition seems to be the natural trend, successful marketing endeavors are your road to success. When it comes to assessing the innate skills of entrepreneurs, you will come across numerous qualities. While some of them are efficient product developers, there are others with exceptional marketing skills.
When it comes to projects like mobile app development, both successful product creation, and effective marketing will emerge as the prime requisites. While developing your mobile application, you will have to identify innovative ways to advertise it. Here are some tips to walk you through the process.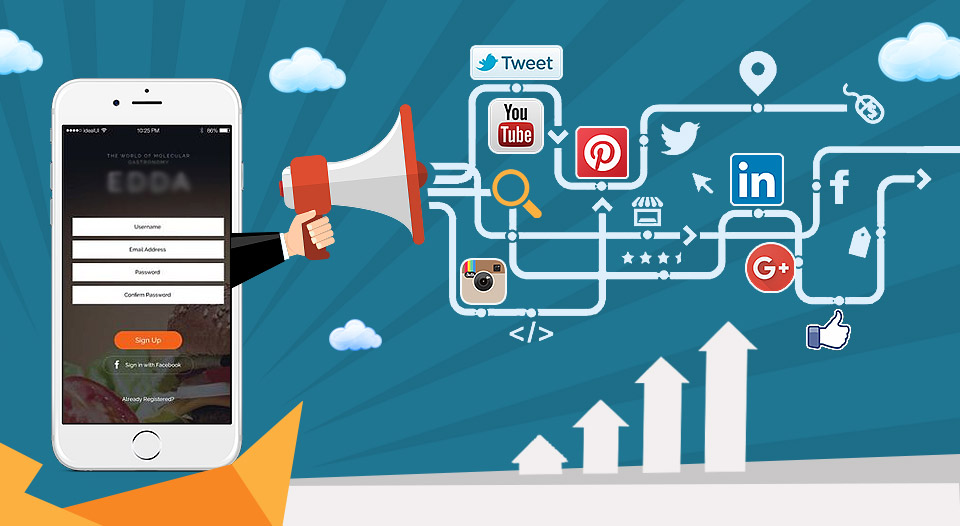 A comprehensive guide to mobile app marketing
Mobile applications should offer optimum functionality and easy operations, as that happens to be the most important aspect. Make sure it offers unsurpassed functionality, or else, your marketing efforts will go in vain.
Once you have a dynamic and interactive app, here's what you need to do!
1.      Offering free versions
If running a 'freemium' version isn't what you wish to do, try to bring 'Free Versions' on the market. Make sure your customers know about the functionality of the application along with its exclusive features. That will drive them towards purchasing the complete versions.
2.      Captivating and attractive descriptions
While deploying your app in app stores, you should have the market competition in mind. Creating captivating, interesting, and engaging app descriptions will take your app to unmatched heights of popularity. The description should attract potential customers thus helping you reach the optimum sales point.
3.      Social media marketing
With the emergence of popular social media channels such as Facebook, LinkedIn, and Twitter, you will have the best opportunity to market your apps. Social media is one of the most effective channels for app promotion. By promoting your apps in these channels, you can generate high revenues.
4.      User reviews
Offering free versions to potential users is half the battle won. Make it a point to get their reviews. User reviews are the best ways to market your applications. The potential app purchasers will get to know the features and performances of your app.
5.      Creating app videos
Video creation is another significant way of promoting your app amongst a potential audience. Creating highly engaging and exciting app videos will attract numerous users to your application, thus driving them towards taking actions.
With these marketing tips, you will surely achieve successful app promotion, marketing, and advertising.
Promotion is important
Irrespective of your app designs and functions, targeted promotion, seems to be a highly crucial necessity. No matter what kind of application you create, successful marketing will always be the priority. While developing interactive and intuitive apps, developers should also ensure effective marketing.
Targeted marketing will help your app get discovered in the app stores. As the developer, you will have the opportunity to earn high revenues and take your apps to numerous customers. Build associations with leading app marketers capable of devising the best app marketing strategies for your mobile applications.