3D Game Art and Graphics
We all have that one side to us which likes to slip into the enchanted and mystic sides of the world.  Game artists at GoodWorkLabs worked closely on creating a concept that allowed users to detach from the routine chores of life and slip into a mystical world of adventures.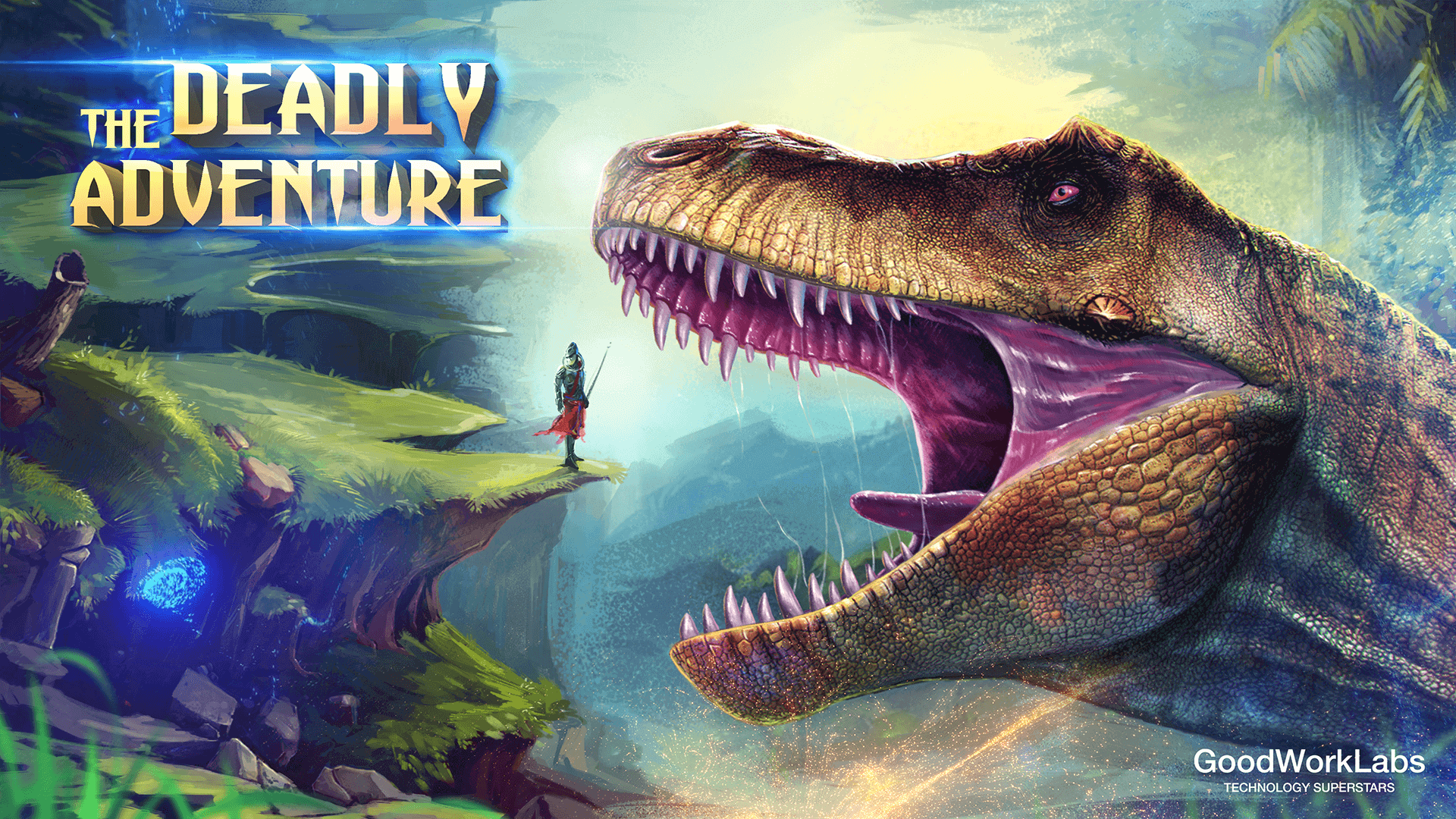 The Deadly Adventure
The Deadly Adventure is a game that tries to encompass the concept of time travel to an enchanted forests filled with mystical creatures like Giants, Dinosaurs, Dragons and everything mystical. Our 3D game artists dived in deep into character conceptualization, background colors, animation and sound effects etc. We wanted to create a refreshing yet impactful experience for the user that keeps them hooked on to exploring more adventures.
Storyboard:


Game Highlights:
The whole concept of Deadly adventures is around the concept of Time travel and how Sia, the lead character finds herself trapped in an enchanted forest filled with mystical creatures such as giants, dinosaurs, pixies and what not! The game then revolves around how Sia becomes a warrior who faces all these challenges and then finds herself stuck in layers of time travel.
This game has a very interesting and complex story board and each character has detailed 3D graphics to give it a real-life experience. It also comes with some great animation effects that can get you jump on your seat.
Contact Us:
Have a game idea but want help in bring your game to life? Send in your query to the GoodWorkLabs game studio and get a customized quote: