There is no dearth of developers in the market but there is a scarcity of good ones. While planning an app and looking for an iOS developer, one must keep a few things in mind. One cannot settle for the first app developer one finds. The more you search, the clearer the idea you get of what you want from the developer and your app. With the advancement in social networking sites, it has become much easier to do thorough background searches on people. This is a brilliant way to understand their past work and their capabilities. Now, we see how in 5 easy steps you can hire the perfect iOS developer for your work.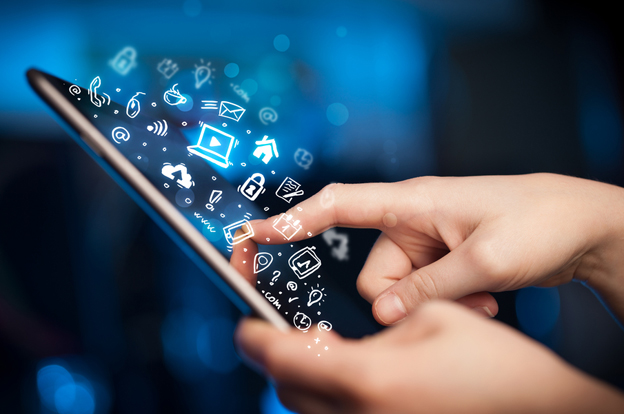 Step 1: Knowledge is the key for an App Developer
The most important aspect of a good app developer is his or her knowledge of software programming. This is absolutely crucial. The developer must have the knowledge of the software design and Apple's development philosophy and tools. To build apps for Apple's iOS 7, devices should be running on iOS 7 and the Mac has Xcode 5 with iOS 7 SDK installed. These are the few basics that a good app developer must know and have. Get the developer technically evaluated through an interview, this is a must.
Step 2: Experience counts
It is our advice to look for people with prior work experience. It can be an internship or a job that they held for a while. This way you will always know if the person is competent enough to work. Building an app can be difficult but what is of more importance is to know if the person can take the pressure that comes with it. Developing an IOS app takes time and patience and while looking for a developer, do keep that in mind. Do take a look at his/her portfolio and check the apps the developer has built previously. This is a good indicator of the app developer's experience and capability.
Step 3: Are you social?
If an app developer has a good presence in different online forums, do follow them. This will give you a good idea about their interests and if they will be a good fit for you. The way he or she handles a technical question, says a lot about his or her view about a work or its workflow. If they have a blog, that's a plus. Read through their blog and understand their technical expertise through the articles they publish. Another important aspect to check is if the developer has done any open source contribution. An open source contribution shows that a developer is proactive, wants to learn/grow and technology is his/her passion.
Step 4: Mind your language
Knowing different technical languages is a must for an iOS developer. And, a good one keeps learning new languages and keeping oneself updated with the world. He or she should be familiar with languages like Haskell, Ruby, Scala, Erlang and others. Always prefer a multi-skilled programmer. Moreover, make sure the app developer has the right attitude and communicates well too. Most times, developers who don't gel well with clients or team members, become a problem statement for the team's productivity.
Step 5: Problem Solver
Always hire problem solvers, because you want your app to be innovative and solve real world problems in simple yet effective ways for your app users. A developer with good problem solving skills can do wonders for you. Interview the developer on problem solving skills.
Step 6: Update, update & update
This last step is actually most crucial one. Apple keeps updating its iOS with new features, design guidelines, security, hardware, etc. So, a good developer must also update himself or herself with the changing times. He or she also needs to understand the business and the kind of work that is needed to be done.
You know the last step truly is to have patience; lots of it. If time and money permits then do a trial round with the applicants as it will give you a clear idea if their sensibilities matches with yours. As the proverb goes, 'Prevention is better than cure', meaning, spend more time looking for a good developer than trying to fix it later.