One can never get enough of gaming, and with the intense competition amongst game developers, the games that are released keep getting better. And when it comes to Android, with the abundant games available in the Google Play Store, one is spoilt for choice. So to make it easy for you, we've handpicked the top 10 games in 2014 for your Android device.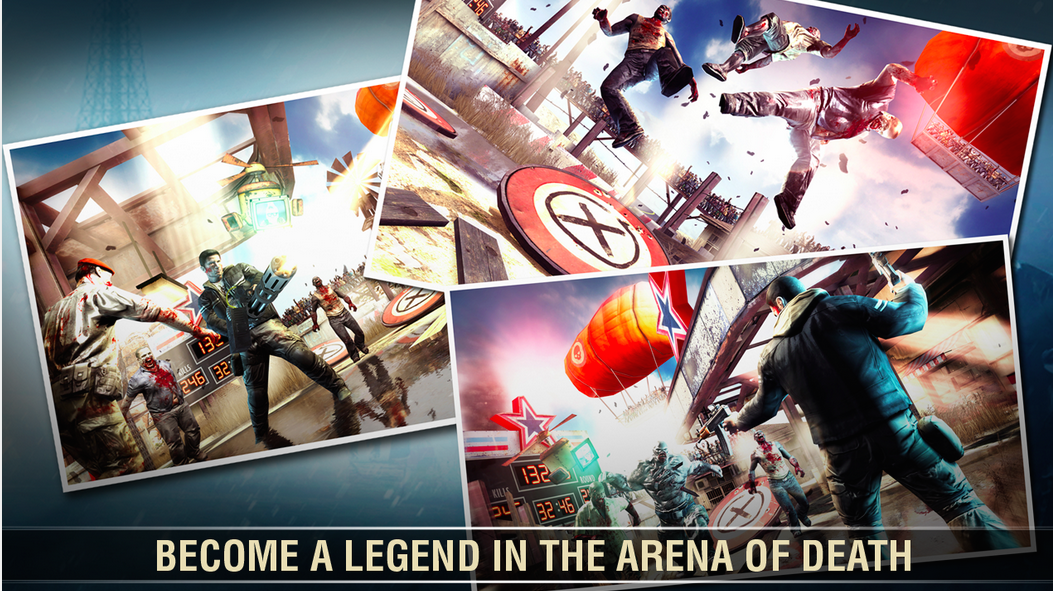 ZeptoLab brings the fantastic sequel to Om Nom's adventures. It is the same rope cutting that featured in the first part, but now the difference is that Om Nom is out in an open world. He must go through jungles, junkyards, and many more environments to munch on his delicious candy.
[Link:
https://play.google.com/store/apps/details?id=com.zeptolab.ctr2.f2p.google
]
Features:
New catchy locations.
Om Nom can now be customized.
Free updates with new levels and animations.
If you wish to exercise your brain, this is just the game for you. After the smashing success of "2048", Smash Mobile brings to you a new exciting challenge "Threes Saga". A simple game with an endless challenge.
[Link:
https://play.google.com/store/apps/details?id=com.lichmobile.numberthree
]
Features:
One simple game mode with an endless challenge
Simple, neat, clean graphics and smooth game play
Cross-platform leader boards, compete with players worldwide.
It is a fast paced strategy game developed by Blindflug Studios. It has the gamer plotting and executing plans for world domination by using a large range of nuclear weapons. It is one of the most exciting games for 2014.
[Link:
https://play.google.com/store/apps/details?id=ch.feinheit.games.firststrike
]
Features:
Tremendous graphics.
Three superstates.
Simple controlling system.
An arcade game which begins easy but as the gamer advances to the later levels it gets quite challenging. An easy to understand game which takes a while to practice, but then gets highly addictive.
[Link:
https://play.google.com/store/apps/details?id=com.mediocre.smashhit
]
Features:
Beautiful futuristic design.
Musically synchronized gameplay.
Realistic glass-breaking mechanics in every level.
It is an old school arcade racing game with an infinite road generation coming right out of the 70's with a typical monochromatic graphics. Dead End is a mix between old-fashioned racing games and grindhouse horror movies.
[Link:
https://play.google.com/store/apps/details?id=com.flyingoak.deadend
]
Features:
Use wind-shield wipers to clean the mess after smashing the zombies.
Upgrade the car to go much farther.
Complete the missions and challenge your friends.
Take drag racing to a whole new level. A 3D world full of stunning customizable cars, amazing racing physics and unlimited in-depth gameplay. Nitro nation ensures you have an unforgettable drag racing experience, right on your phone.
[Link:
https://play.google.com/store/apps/details?id=com.creativemobile.nno
]
Features:
Different colours, visual effects and hundreds of decals to customize your car.
Upgrade with unique parts.
Tune the gearbox and engine to work in perfectly.
Earn up to 80 achievements.
A simple and awfully cute puzzle game by Neutronized. The gamer has to swipe the Yeti through a series of maze levels, while avoiding the traps and obstacles and manipulating the environment.
[Link: https
://play.google.com/store/apps/details?id=air.com.neutronized.LostYeti
]
Features:
3 different worlds to explore.
60 exciting levels to play.
Pixel art filled with colours.
A first-person shooter zombie apocalypse game wherein the gamer roams around in a zombie infested town. The objective is to kill every dead body that is hungry for your flesh. The gamer can also choose from different weapons and unlock more levels as they progress further.
[Link:
https://play.google.com/store/apps/details?id=com.madfingergames.deadtrigger2
]
Features:
Participate in global missions.
Choice between a touch control scheme for casual players or an enhanced virtual joystick.
Different types of missions such as story missions, global missions or side-quests.
Fate of humanity lies in your hands as you are the Neon Commander. The entire human race is under attack and the Alien spaceships are inbound. Usethe PlasmaShield technology to bounce the shots back and protect the city.
[Link:
https://play.google.com/store/apps/details?id=com.herocraft.game.free.neoncommander
]
Features:
Old school classic retro music.
Out of the world music and effects.
Funny and interesting plots.
Go back to playing the classic motorbike racing games. Motocross Meltdown is a motor cycle action game wherein the gamer can create its own rider, challenge opponents live, customize the bike to fancy their tastes and learn new tricks of the trade.
[Link:
https://play.google.com/store/apps/details?id=com.glu.stuntracing
]
Features:
Incredible HD graphics.
Compete for freestyle dominance with insane tricks.
Customize your bike with over 800 custom configurations.
These are our top 10 ten choices from the Android market. Let us know which ones are yours. Game on!