Today, businesses (big or small) are looking to cut down on the operational costs until they recover the losses occurred during the pandemic. Minimising the expenditure will be their key motto. Therefore, many companies will look at outsourcing a few key talents for their projects and assignments, for it is the most cost-effective operational strategy.
Due to the worldwide pandemic, in the past few months, we have observed an increase in the consumption of technology by every sector. Now every company will adopt technology to be in line with their competitions and survive. From manufacturing to financial services firms to non-profits all will hire more technology and IT talents. The mass migration to cloud computing, remote and virtual working will require experienced technology talents with right skill sets. Therefore, technology is one of the top domains that businesses will outsource to different companies. From small to big, all corporates have been opting to choose to outsource IT services for many different reasons. Before choosing to outsource any talent, companies should weigh the benefits of the services provided by the outsourcing partner.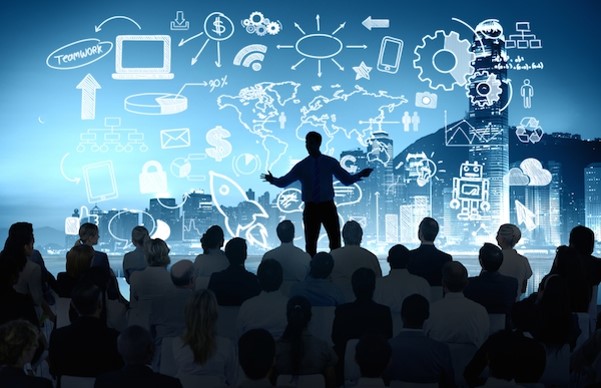 Apart from being cost-effective, here are some of the benefits of having outsourced technology talents:
Experience and Skills
Investing in the services from a trusted and dependable technology service provider will bring in the change and help you grow with the guidance of top-tier technology experts. The external team will possess in-depth expertise with excellent skill sets in the technology domain. The experienced talent will defiantly add value to your project and operations by applying their knowledge to your business processes right away.
GoodWorkLabs' technological knowledge and the team's capability to understand the know-how of every business seamlessly is key to offering the solution that best suits the companies. This mix allows us to offer the technological profile that best fits the requirements of each project.
Increased Productivity 
By having an industry specialist in your team, you can be sure that your work will be done to the T with zero monitoring and micro-managing. This will shorten the time needed to complete the projects and thereby finish them in time. Having a highly-skilled expert will only fasten the processes, boost the performance, and yield better ROI.
Focus on core operations
By partnering with an experienced service provider, the companies and businesses can focus on the core – the revenue generation part of their business. This will help them concentrate on their business objectives more effectively. It is very common that businesses, where technology is not their core get distracted by applying more energy and time in understanding technology. While technology is relevant for their company, it is outside their business goals, therefore, for situations like these, outsourced technology companies come to the rescue. They can help business managers to focus their energy on areas within their competencies.
Security
Small businesses that do not have a specialised IT security team needs a bit of expert advice on how can they protect the company data from cybersecurity threats and hackers. If you have an external technology partner, they can assist you in protecting assets against digital thefts by using innovative and advanced cybersecurity tools. Traditionally, implementation of the cybersecurity infrastructure is often expensive, therefore having a technology partner can help you eliminate these costs.
Risk Mitigation 
Ever thought what happens when you do not get desired results from the technology talent you outsourced? Worry not, they can be replaced with no or minimal added charges. Helping their clients to be aligned with technology, the outsourcing partners help companies meet their expectations through all odds. Even if the talent leaves the company before the end of the project, the outsourcing partners start looking at alternatives at no added cost.
If you are looking to outsource technology talents, then let us introduce you to the top technology outsourcing company – GoodWorkLabs. GoodworkLabs helps you with all the technical requirements that you may have, from developing an app/software product to staff augmentation. Also, during this 'work-from-home' and quarantine time, we can help you with remote developers who can assist you in your projects and do some great work together! Should you require any more info on our offerings then reach out to us at +91- 9863077000 or [email protected].