What is edutainment you ask? Simple, when education meets entertainment. Right? But, getting the right blend in a game is quite a task. How do you make a fun game educative or an educative game entertaining? Well, there are many iPad game apps, which have been able to get this combination right. These games are epitomes of what we call 'edutainment'. We recommend you try the following 6 best iPad game apps today and see what new things you get to learn while having fun. Fair warning some of them can be quite challenging, addictive and can bring out the challenger in you. Let the games begin.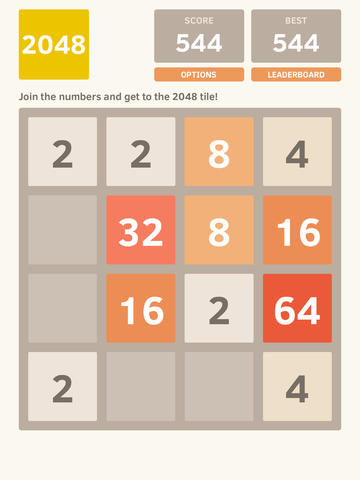 #1 – QuizUp
This game has taken the world by storm.  It has been ranked #1 overall in the Apple App Store. Challenge random strangers, or connect with your Facebook or Google+ friends to earn more points and level up. It boasts of an overwhelming number of topics, with which the user can choose to challenge others. Be it from Grammar to Sports to World Capitals.
Features:
Almost 600 topics to choose from
Connect with Facebook or Google+
Chat with players with similar interest
Addiction Level: 10/10
[Link: https://itunes.apple.com/in/app/quizup/id718421443?mt=8]
#2 – 2048
2048 is an addictive, fun and a very simple puzzle game. The objective of this educational game is to swipe the tiles on the grid, and combine them to get a tile with a number 2048. For example, 2+2=4, 4+4=8, and so on, and when the player creates a tile with the number 2048, he wins. And, if you are a Chemistry geek Isotopic 256 is a brilliant spin off.
Features:
Leader board to see your ranking against your Facebook friends
Frequent game improvements
Game auto-save feature
Addiction Level: 10/10
[Link: https://itunes.apple.com/en/app/2048/id840919914?mt=8]
#3 – Smart Kitty
Why should adults have all the fun? This is a simple and educative game for toddlers and children. The game comprises of interesting activities, colourful and attractive special effects and an enjoyable and pleasant music for children between the ages of 1 to 6. This is an excellent app for kids to improve their logical thinking and memory skills in an easy and fun way. Word on the street is that adults also love this game app.
Features:
Six different difficulty levels
Starts with simple and then gradually moves on to complex tasks
The game is available in English, German, French, Italian, Spanish and Russian
Addiction Level: 8.5/10
[Link: https://itunes.apple.com/us/app/smart-kitty-educational-game/id767572698?mt=8]
#4 – Calculords
Calculords is an unconventional card game, which incorporates number puzzles and turn based tactical combat. The game mechanism is clever, strategic and creative. Unlike the other games where in the player needs to reach at a higher level to play with powerful cards, here you can use math to play any card that is in your hand.
Features:
Puzzle driven collectable card gameplay
Over 200 unique cards
Addiction Level: 8/10
[Link: https://itunes.apple.com/in/app/calculords/id777125004?mt=8]
#5 – Lost Light
Lost Light is an adventure puzzle game from Disney. Every stage in this game has a series of blocks, which rise upwards. The players' goal is to match same-numbered tiles by sliding a numbered tile to any tiles besides it, thus connecting the tiles and becoming the total sum.
Features:
Up to 225 levels
9 unique challenges types
3 level conquering power-ups
Addiction Level: 8.5/10
[Link: https://itunes.apple.com/us/app/lost-light/id731187110?mt=8]
6. Letter Quest: Grimm's Journey
Are you a word game fanatic? Then, this is the perfect match for you.  This educational game has a simple, yet engaging concept. The player has to spell words and fight his way through 40 exciting stages and help Grimm and Rose on their adventure through a world filled with monsters and also treasure.
Features:
40 stages with 4 unique ways to play each
More than 30 monsters to compete with
Compete with your friends and see your ranking on the leader board.
Addiction Level: 9/10
[Link: https://itunes.apple.com/us/app/letter-quest-grimms-journey/id646385740?mt=8]
We loved these 6 iPad games apps but we feel we should warn you; they might take over your life as they are extremely addictive. Happy Gaming!