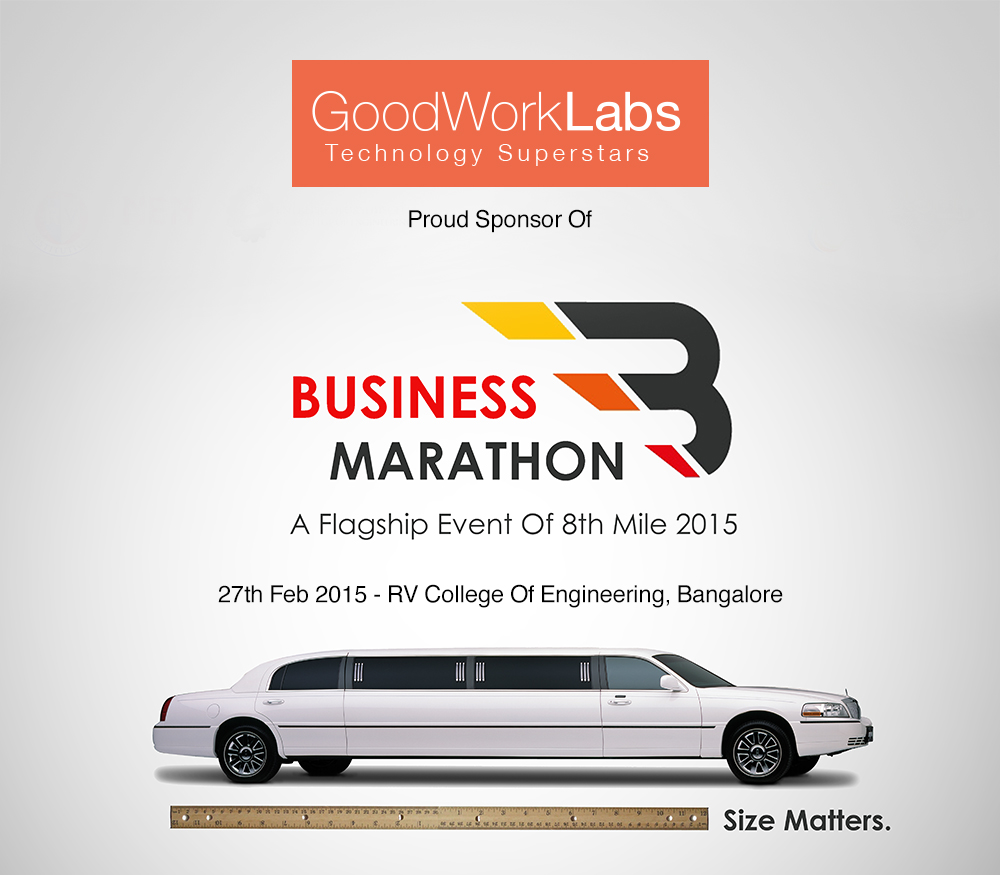 Keeping in line with our tradition of fostering innovation and entrepreneurship, GoodWorkLabs is proud to sponsor Business Marathon- Flagship event at the renowned RV College of Engineering— 8th Mile 2015, to be held on February 27, 2015 from 10:00 PM on-wards.
Business Marathon is the premier competition for undergraduate and graduate students who are budding entrepreneurs with an Idea. It is a platform where people from different walk of life come together to share ideas and thoughts, where latent talents are discovered and future entrepreneurs are molded. It strives to educate students about entrepreneurship through a series of competitions.
Business Marathon supports student entrepreneurs through mentorship, recognition connections to take their businesses to the next level of success. It gives access to successful entrepreneurs, feedback, entrepreneurship, refined business idea, extended networks, and media exposure.
It is a great opportunity for students and budding entrepreneurs to be a part of the event. Make sure, you don't miss it!
Venue:
RV College of Engineering,
8th Mile, Mysore Road, Bangalore