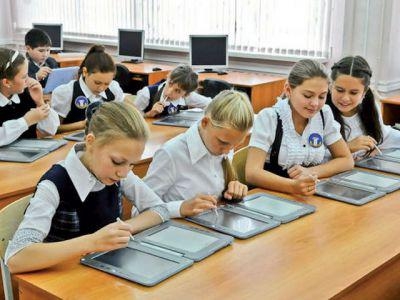 The education industry is currently focusing firmly on the use of technology in facilitating learning in the K12 education sector. With this, popular traditional methods of teaching have undergone a sea change. The usual methods of imparting learning have been bolstered by newer, alternative approaches that make judicious use of the latest available technologies.
With the focus shifting from learning by rote, to making learning a fun, engaging and interactive experience, a number of companies have started successfully developing computer and mobile apps for education. These apps are meant to enhance the transmission of knowledge and aid in student-teacher-parent inter-communication. These make the overall learning process a much more interesting and immersive experience to facilitate better absorption and retention for K12 students. Here are some of the most important education apps meant for use in the K12 education sector –
Edmodo – Viewed as the next generation learning tool which will enable both teachers and students to stay connected and share information, Edmodo has been a sought after learning management solution for quite some time. Easy to use and accessible over the web and on mobile devices like smartphones and tablets, this app is a platform where teachers can manage their classes, interact with students, set up lessons and perform student evaluation procedures. Setting up multiple classes, sharing documents and creating different kinds of project are easy for teachers, while students can access lessons and complete assignments online. Parents of students also have the option of monitoring their ward's activity and performance.
ShowMe – Used extensively in the K12 education sector, ShowMe is a free app which allows teachers to create dynamic, enthralling presentations for students. With tablet versions and web-based access available, ShowMe does not just allow teachers to create presentation. It also maintains an exhaustive range of free presentation in their database which teachers can access and use.
Notability – A popular note-taking app that has found favor among teachers and students for its excellent potential in the education sector. The workflow makes it easy for teachers and students to coordinate, retrieve important class notes, make annotations and share with peers. Integration with popular web-based storage services make things easy, as teachers can create shared folders for class notes for every student in a particular class.
Grammar Up – Grammar is one of the most important subjects that student in the K12 sectors need to master. Grammar Up provides students with detailed and comprehensive multiple-choice question sets, with instant evaluation and a system of tracking student performance and progress. The tests are customizable in a variety of ways.
Yuzu- With this app, students can have access to a large number of high-quality and interesting textbooks available in various online formats. The vast amount of digital education content will be of great help to any student, and the in-built feature of being able to highlight, annotate and segregate portions of the e-text make the learning process intuitive and focused. This app can be a great replacement for physical textbooks in the K12 education sector.
See any of these apps on your or your family member's smartphones? Write in to us and let us know.