Mobility In Education
Miracles are rare these days. One miracle we keep wondering about is how mobile apps have transformed education.
Let us explain how!
On one hand you have the app, geeky, cool, and students just love them. On the other hand you have exams, study and lots of learning; things that students are not so fond of. However, when we combine the two, students become more open to the idea of learning.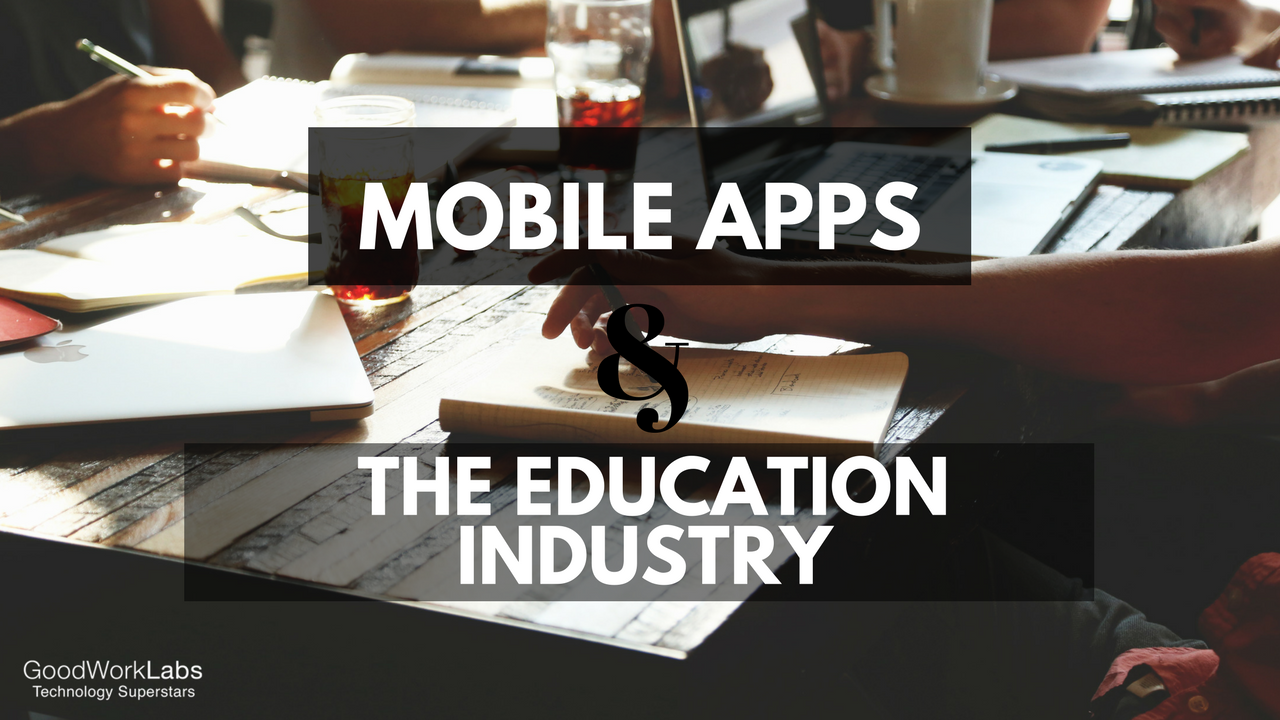 The profound influence of mobile in our lives today is no news. It has permeated almost all spheres of our lives – allowing us to be better, faster and save time and money. It is no different for the education sector. Its far reaching impact can already be felt as mobile prepares for the third wave of revolution – the Internet of Things.
The Education Industry Today
For the education sector, mobiles and smartphones provide a better and more engaging way of imparting education. Newer avenues of teaching and learning are opening up through mobile apps, which in turn is tremendously enhancing education like never before. Countries like US are already leveraging the power of the mobile app, be it changing the traditional way of 'going to school' or doing away with 'bringing books' (thanks to iPad). Technology the world over has become a significant disruptive force for the education segment. The impact of mobile apps on education industry has been deep. We are seeing live examples in today's world of how education industry is being revolutionized by some fabulous innovations in mobile apps catering specifically this industry.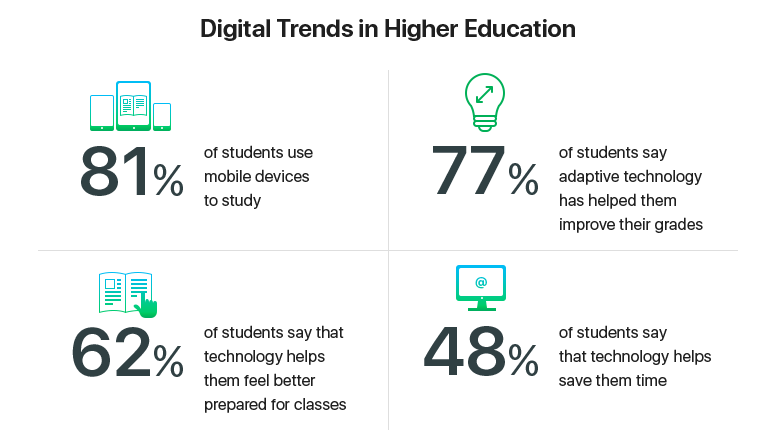 How mobile apps can contribute effectively
Within the classroom or outside it, using mobile apps helps accomplish a higher degree of precision and efficiency, while making it a fun way of learning or teaching. Making a case for increased penetration of mobile apps into classroom and for virtual learning, we look at some of the key benefits mobile apps have had on the education industry.
Range of options – Right from Duolingo for learning languages, Google Earth for geography or even entire course programs on iTunes U,  the sheer variety of options available for learner right on his/ her smartphone or tablet is mind boggling.
Ease of access of knowledge/ administrative resources – Learning Management Systems and e-learning apps concentrate on providing a visually lasting way of designing educational courses.
Learning without boundaries – Be it any or program, there are quite a few apps that have really made it possible for a smartphone user to do any course at any speed at any time. An example is GoodWorkLab's very own Funzi app, that helps you gain knowledge the fun, easy and convenient way
Enable collaboration between students, teachers and parents – Innovative apps like 'Attendance' and 'TeacherKit' helps teachers keep track of various aspects like performance assessment, grade records or attendance. Apps like Dropbox and Evernote help in seamless collaboration between teachers, students and parents.
Improve engagement of student – Science 360 helps students to learn from audio-visual medium and thus keep a long lasting memory of all types of sciences. Watching videos and listening to audio files helps student to retain a science concept better than textbooks. Another example is the use of eClicker by teachers for polls or real-time feedback from clients.
If education systems need to break out of the traditional yet inefficient mold of dispensing education, they need to collaborate with organizations in the M2M ecosystem, ICT development specialists and government, to bring about a radical change in the way students learn and teachers teach. Mobile apps need to emerge as a critical part of the education system if students need to learn effectively in this age of innovative technology.
Case Study
The Curious Case Of Duolingo.
There are a lot of anecdotal and marketing claims about the effectiveness of different language learning methods through mobile apps, but there is usually little scientific evidence to back the claims. Duolingo as an app change all the norms by introducing free language learning to everyone.
Some interesting points that were observed by the users of Duolingo explains why it works as a source of education:
1. On average, it takes 34 hours of Duolingo to learn the equivalent of one semester of college. An actual semester course generally takes a lot more than 34 hours of work . On an average, the expectation is that a semester course takes 9 hours per week for 14 weeks.
2. It is gamified in a way that has been found very efficient and addictive. You get "sublevels" (lessons), "worlds" (units), trophies (when you finish a unit), points, player levels  Plus you are allowed to compare yourself to your friends on the leader board. Unlike some gamified apps which literally try to imitate game tropes, Duolingo does it in a way that is barely noticeable.
3. It is fun, you get sucked into using it then start to get curious about the next level, try to level up, try to finish an exercise perfectly, etc. I actually find myself procrastinating from other things I should be doing by firing up Duolingo. It is smart, it can detect areas where you are weak and give you extra content in those areas. The lessons adjust along with you.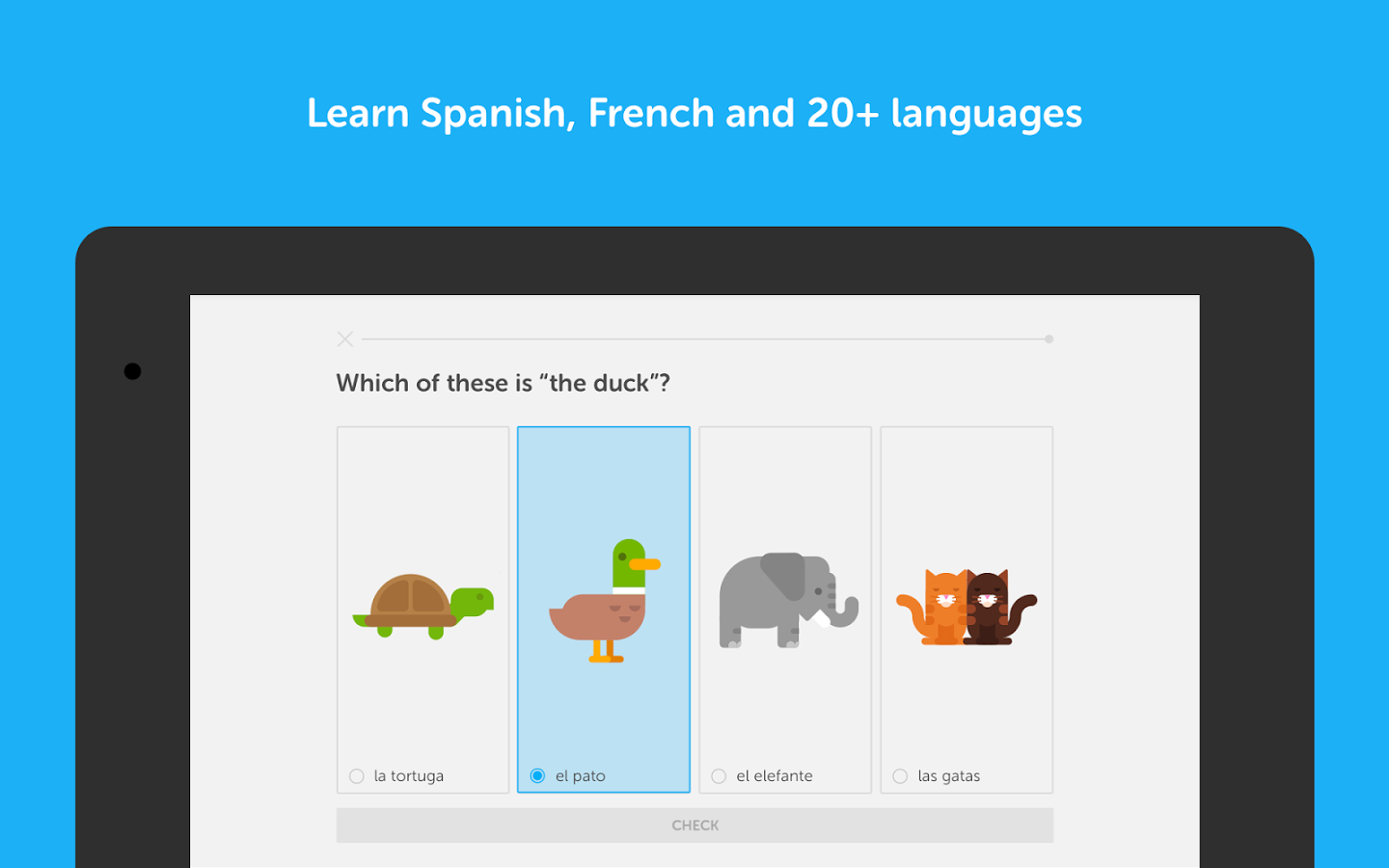 Mobile Applications make learning more fun by the concept of gamification. A perfectly built app can make education much more fun for the students, as the success of Duolingo has suggested. Times have changed and combining technology with teaching methods is the way forward for the education industry.
GoodWorkLabs has adapted gamification over the years and applied its profound knowledge to educators such as Sesame Street and EkStep. We understand the role of mobile apps in imparting quality education. We know how to make it more fun as we enjoy building these innovative apps ourselves.
You can join hands with us for am educative mobile app and take this booming trend forward.
Get in touch with us today!
[leadsquare_shortcode]