GoodWorkLabs co-founders Vishwas Mudagal and Sonia Sharma announced the launch of GoodWorks Angel Fund, a seed/angel investing venture to invest and support startups & entrepreneurs who want to redefine the world. This initiative will help us create a solid ecosystem in the industry, after the success of our group of companies GoodWorkLabs Technology Services & GoodWorks Cowork. 
Through the GoodWorks Angel Fund, it will be our humble attempt to shape the future, to make this world a better place for everyone. We intend to fund 8-10 high-potential startups every year in their early stages & help them realize their visions.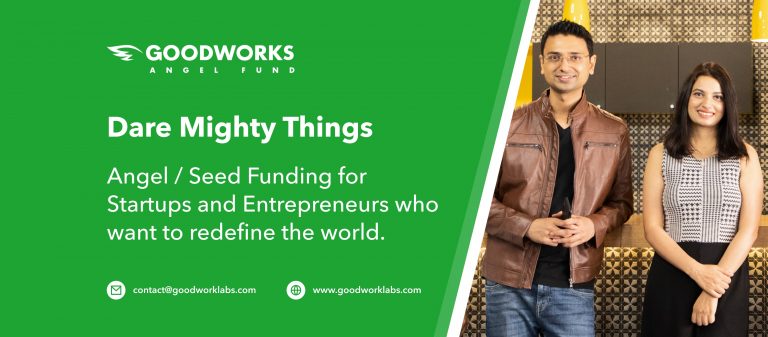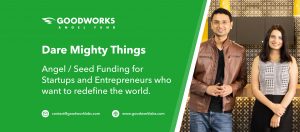 Being a sector-agnostic fund, the investment ticket size per company will typically be from INR 10 Lacs to 1 crore ($20k to 200k USD). Along with the investment, portfolio companies will get a host of support in terms of office space, technology, operations, marketing, and other support services that are critical to scaling up startups.
Furthermore, it will create an entrepreneurial spirit and framework to incubate, fund, and scale up innovative business and tech ideas internally at GoodWorkLabs. We would encourage entrepreneurs and professionals with an entrepreneurial mindset to join GoodWorkLabs to realize their dreams.
If you are an entrepreneur/startup who intends to 'Dare Mighty Things' and scale-up world-changing products/solutions, do contact us ([email protected])
We would like to thank everyone who has made this great journey of ours possible. 
Thanks for your support!  
GoodWorks Group of Companies