There are a lot of options these days for companies to engage with various audiences through mobile technology. As they seek to stand out from the masses, these companies are continually looking for innovative solutions that go beyond the norm, or expected, to drive interest and engagement.
That's where GoodWorkLabs comes in. GoodWorkLabs is a leading new-age software and design lab that delivers cutting-edge products and solutions for a growing list of global clients. The firm specializes in outsourced product development, high-end mobile/gaming apps and custom software development.
Mobile app development is highly in demand these days, and many companies are emerging to meet that demand. So many, that it can be challenging for businesses to determine which offer the best, and most reliable app developers. That's where Clutch comes in. Clutch is a Washington, DC-based analyst firm that identifies top services providers in mobile and web development. Using a proprietary framework, the Leaders Matrix, Clutch maps firms' focus areas and ability to deliver on client expectations.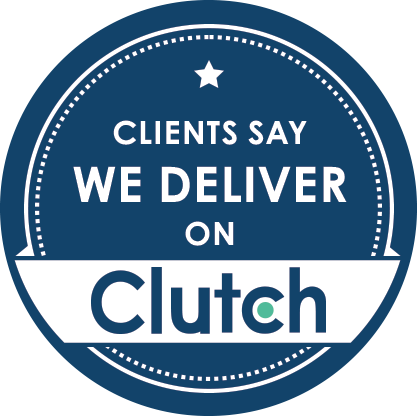 Clutch is committed to identifying the leaders in a variety of industries, such as software development, advertising and marketing, web and mobile app development and IT consulting. GoodWorkLabs is on their radar screen. The firm has been selected by Clutch as a company to provide as a "firm that delivers."
Our profile offers potential customers a thorough summary of our services, including detailed charts showing prospective clients which industries we serve, a list of some of our clients, and a sense of what it's like to work with us. As we move forward our profile will be augmented by the inclusion of customer testimonials to offer an even more realistic feel for what we can do.
Our name says it all: we're GoodWorkLabs and we do good work! But don't just take our word for it. One of the most important features of our profile is the client reviews section. What's unique about the reviews is that Clutch actually reaches out and interviews our clients over the phone. This allows our clients to give unbiased feedback about our products and services. While this feat might make some business owners nervous, we welcome the unbiased reviews, as it's the only way we can truly know how we're doing. We want to constantly be evaluating and improving our services, and these interviews allow us to do that. As of right now, we have a 4.8-star rating, so we're feeling pretty confident about our ability to meet our clients' needs.
The client testimonials which accompany the review section are crucial in giving potential clients a glimpse into what it's like to work with us. One of our valued clients, the CEO of Audetemi, a mobile development company said: "GoodWorkLabs did a good job of designing the user experience…I would say their attention to detail is what sets them aside. They insisted on coming up with a design of their own before discussing my ideas."
Another client, the founder of ID Verify Wizard, a fraud prevention company, said: "One of the things that stood out for me was their level of service and approach to the customer's need. GoodWorkLabs is focused on what has to be done."
We couldn't be more pleased with our profile, and our relationship with Clutch. If you haven't already, we invite you to check out our Clutch profile, and let us know your thoughts!