Healthcare, for most part is defined as the practice in medicine and public health. However, in recent years, it is an industry that has been fast growing and projected to reach the 26 billion dollar mark by the year 2017. As of today, more than 97,000 health and fitness related apps can be downloaded from app stores of iOS and Android. The penetration of smart devices has not just narrowed down the gap between healthcare and patients but has also been helping medical professionals transform several aspects of clinical practice. According to a report by Greatcall, around 52% of smart phone users across the globe use their devices for some kind of health and fitness related information. This ranges from apps that provide information about common problems to first hand feedback about the health of the user.
Research points out that 86% of medical professionals believe that apps have been instrumental in getting more knowledge and feedback about a patient's conditions. Further, 96% patients say that healthcare apps have been helpful in improving their lifestyle and making them more responsible towards their fitness, diet and other related conditions.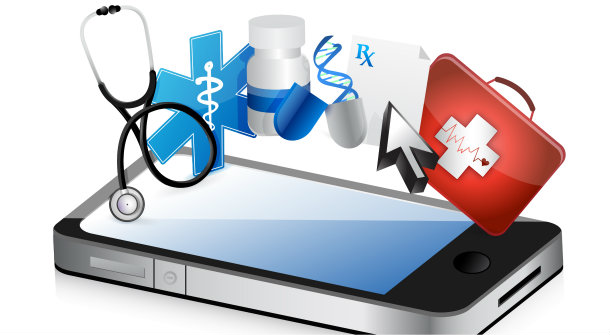 Mobile technology has been experiencing a high adoption rate and the graph has always been on the steeper side. According to a 2011 survey, the mobile health industry was a $718 million market in the US alone. Across the globe, users have come to accept the role of mobile apps in their health. As such, there are several ways healthcare apps has been benefitting the stakeholders.
Increased medical compliance
Healthcare apps can ensure that patients adhere to prescriptions. Few patients are in the habit of going through or understanding the reports they receive. A mobile platform for the same makes it a lot easier for this dissemination and convenient for the doctors to communicate the needs. From simple things like reminders to take in the routine medicines to timely documentation of results, mobile apps have acted as timekeepers and consultants.
Improved post treatment results
Apps have been a convenient medium for doctors and medical institutions to discharge instructions and cross check prescriptions. Medical accuracy is a matter of patient safety and mobile apps for the same have been showing provoking results. During a discharge, a patient receives a load of information related to post-treatment and after care. Mobile apps can help recall this information more easily.
Patient access to medical information
Put in the simplest way, patients can be their own doctors, especially when lifestyle maintenance and home-care is concerned. Apps like heart rate monitor, calorie burning information, diet control (Carbodroid is a popular example), etc, give patients first hand information about their condition and make them move in the required direction. Further, apps can also act as a database of reports when patients are looking to download information about their tests.
Improve healthcare standards
With so many users having some kind of fitness and health related app on their phones, a lot of information is uploaded on the web. This can give doctors and medical research professional the required data to track and understand the population's health information in a whole.
To conclude, mobile apps have been a burgeoning area in the healthcare industry and with time, the implications will continue to grow.