The Internet of Things (IoT) is here to change our world for the 'awesome'! IoT has been the best definition when we talk about this "connected world" of ours. With millions of devices connecting people and their experiences to the internet, it has made it easier to track, analyze and bring out new inventions like never before. However, the sad part if 87% of the "internet educated" mass (us) don't quite understand what IoT stands for.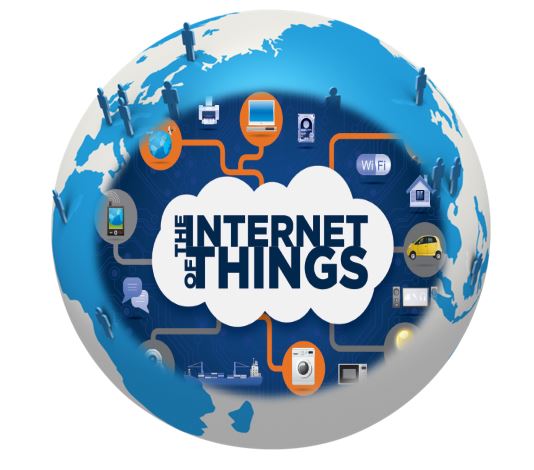 The 'movement', as we would like to call it, deserves attention and here are the things you need to start off with:
By the year 2008, there was more number of devices connected to the internet than the total population of the world! It is also estimated that by 2020, the number of devices connected to the internet will cross 50 billion and IoT will be the reason for $19 trillion in cost savings and profits.
By 2020, we will have more than 6.1 billion smart phone users – almost all with IoT potential in some form or the other
The adoption of Internet of Things has been rather slow with only 50% of Americans knowing that smart refrigerators and smart thermostats are already in use.
The IPv6 standard for Internet addresses ensured that there are as many numbers of internet addresses as there are atoms in our earth! This would mean that companies can develop small devices capable of online connections, without running out of IP Addresses.
One of the major parts of IoT is Connected Homes. By the year 2019, we will have 1.9 billion devices connecting homes and this will result in a $490 billion growth in revenues.
As of today, only 7% of US consumers own a wearable device but in the period of the next one year, this value would have crossed 28%.
By 2020, 20% more US consumers would own a smart refrigerator or smart watch.
Again, by 2020, 14% of global consumers would own some kind of internet-connected clothing.
Internet of Things is more than devices and gadgets. A Dutch company has been using sensors on animals to tell farmers when they are pregnant or sick. Each animal (cow) fitted with this sensor sends around 200 MB of data annually.
60% of Americans are already sharing car data with their manufacturer in lieu of free maintenance sessions. This has also opened up a huge window of opportunity for advertisers.
By 2020, Gartner Research suggests that 20% of the vehicles on our roads would be giving off information to a central database via some kind of wireless connection. Sierra Wireless is already in function for manufacturers like Toyota, Volvo, Tesla, BMW and Ford.
Another interesting product of Internet of Things is Autonomous Vehicles. Recently, an unmanned Audi A7 drove for more than 550 miles between San Francisco and Las Vegas. The brain for the drive was NVIDIA processors!
2008 was the year when Proteus Digital Health was approved a patent that concerned swallowable pills having sensors embedded inside it. The sensor would now be transmitting data whenever the user takes his/her medication. This way, family members were informed about the intake schedule.
China dominated in IoT with more than 27% of machine-to-machine connections.
Connected kitchens will help save as much as 15% of the current costs in food and beverage industry.
Phew! That was incredible! Stay tuned for more exciting trends around this technology in the coming days.
Sources: