Before the emergence of Augmented Reality or AR, most of the world didn't know that real-world experiences can be so stunning, engaging, and compelling! Although AR has been there for quite some time, it's the widespread use of Smartphones that have popularized it even more.
According to market reports, 2015 marked the unsurpassed popularity of AR and celebrated its emergence into the tech arena. In the latter half of 2016, users can expect this innovation to gain traction thus transforming real-life experiences in a unique manner.
Let's turn to statistics, shall we, for tracking down the interconnections between the Smartphone and AR technology.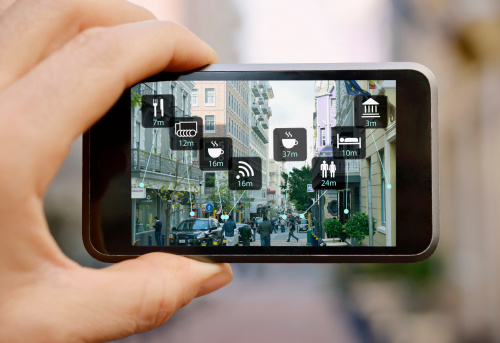 Stats state
If market reports are anything to go by, a whopping 72% of grownups in the US operate on Smartphones. With such widespread use of Smartphones in the country, there's simply no denying the bright future of AR. When it comes to creating opportunities and user experiences in real world, AR pleasantly surprises its users and audience. Here are some of the latest trends accompanying Augmented Reality in 2016. Take a look!
Checking out latest trends in AR
Before taking a look at the trends, it's imperative to understand what Augmented Reality truly stands for. According to the formal definition, the AR technology represents the overlay of virtual information onto real world experiences. Simply put, users can look at objects in the real world and gain virtual experiences.
The unique nature of Augmented Reality creates ample opportunities for numerous sectors. Here are some of the trends worth drooling over!
1.      Revolutionizing the gaming world
Games or gaming applications such as Pokemon Go and Ingress bring great news for the gaming world. With 'Ingress' introducing the concept of sponsored portals, gamers transformed into productive and paying consumers thus adding to the company's revenues.
With gamers and participants having the opportunity to earn special gifts with unique passcodes, foot-traffic to the company shot up by quite a few notches.
2.      On-time information, right at your chosen place
Perhaps, the time is here when individuals will have access to even the tiniest of information. With market biggies such as BMW and Jaguar leveraging the 'smart windshields' technology, driving will turn out to be an exceptional experience. Augmented Reality is playing a highly crucial role in this context thus presenting GPS data-based information.
Innovations such as 'Place Tips' help shoppers get virtual insights into real-world offers and price deals, thus preparing the ground for a new era of science fiction.
3.      AR-enhanced sampling
With the AR technology, consumers will have the chance to try on dresses, outfits, and even makeup before buying it. You can now apply a selected shade of eye-shadow without performing the act in reality. Quite naturally, users can get a glimpse of their appearance without having to use makeup products in reality and wipe them off.
Parting thoughts
With these unique highlights and trends, the AR technology seems to be buzz word in the tech arena. Let's see whether it stirs up revolutions in the future too.
Related Posts
September 17, 2014
by admin