New-age web, mobile, and software technology company GoodWorkLabs was at YourStory TechSparks 2016 here in Bangalore, India. The event took place on the 30th of September and 1st of October and aimed to bring together the best technology thought leaders and cutting-edge tech companies from across the country together onto one platform. TechSparks is hosted by the News and Media website YourStory and helps create a leveled platform for industry leaders to talk about the latest developments in Technology and focuses on discussing and effectively meeting the needs of the tech and IT industry.
GoodWorkLabs CEO, Vishwas Mudagal, was invited by TechSparks to be a part of a panel discussion on successfully scaling the SMAC world. Read more about the story here!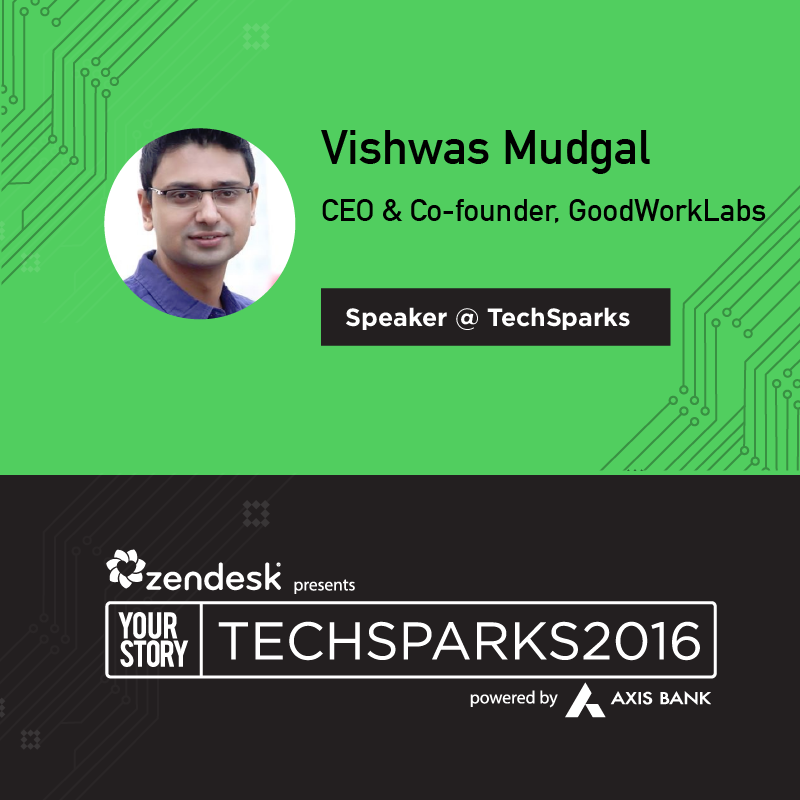 CEO Vishwas Mudagal spoke about scaling in the SMAC world.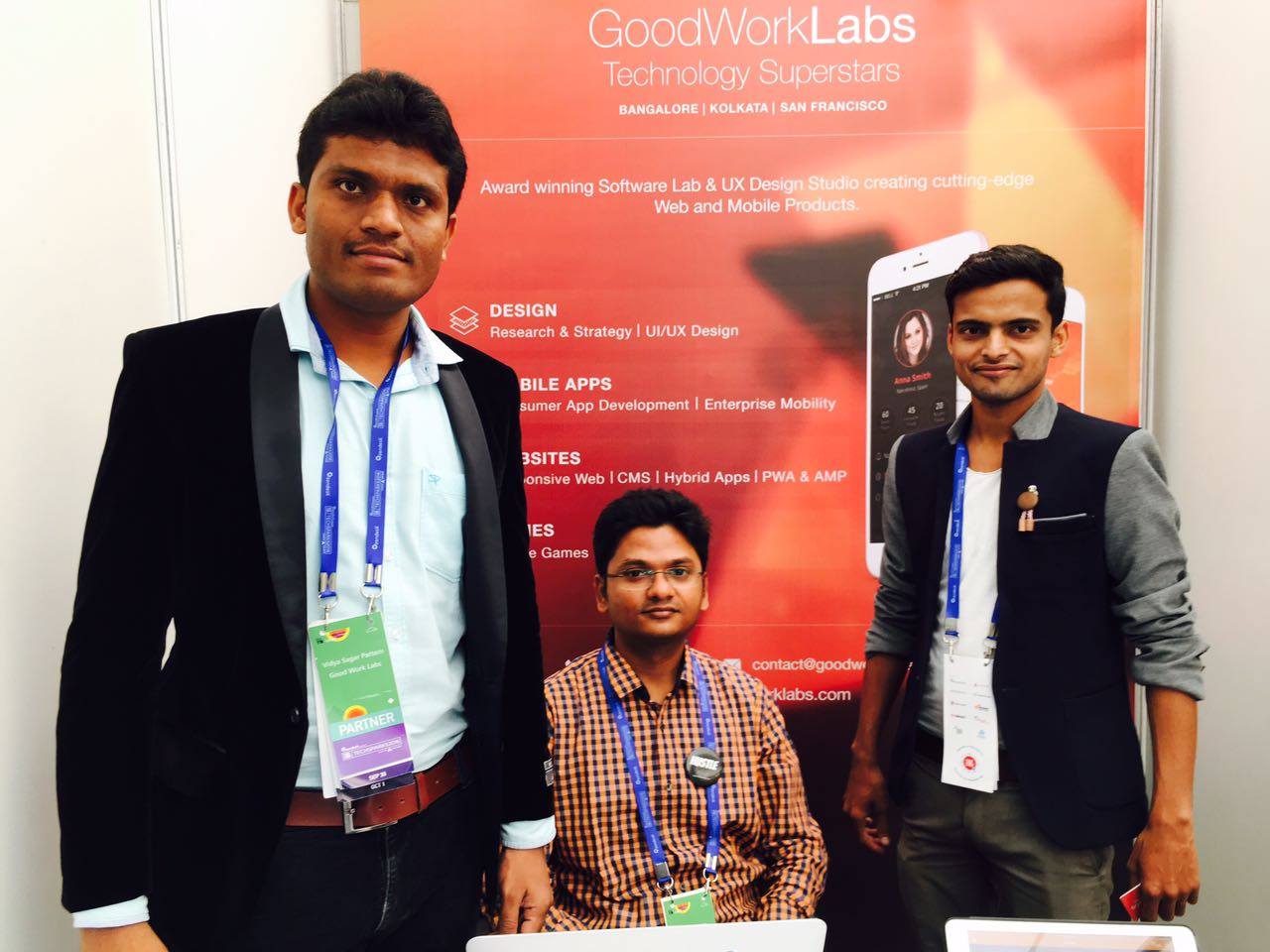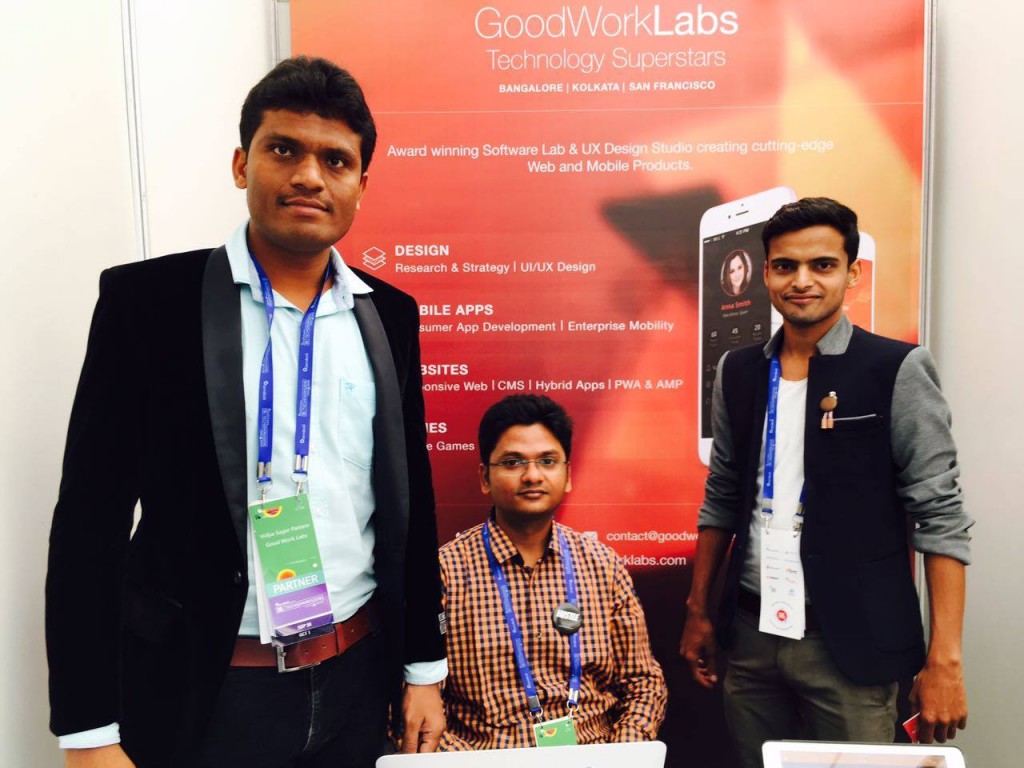 GoodWorkLabs team at YourStory TechSparks 2016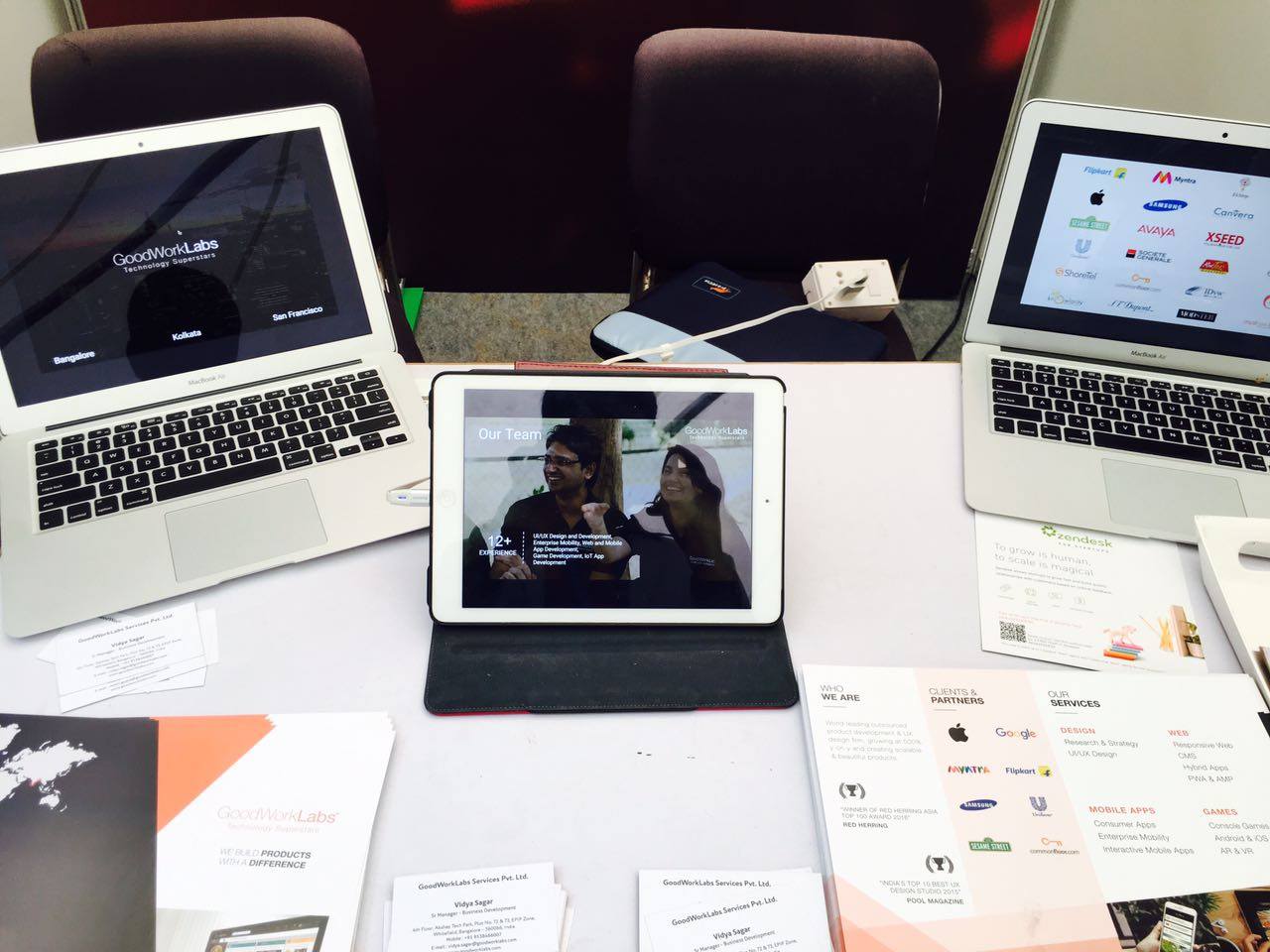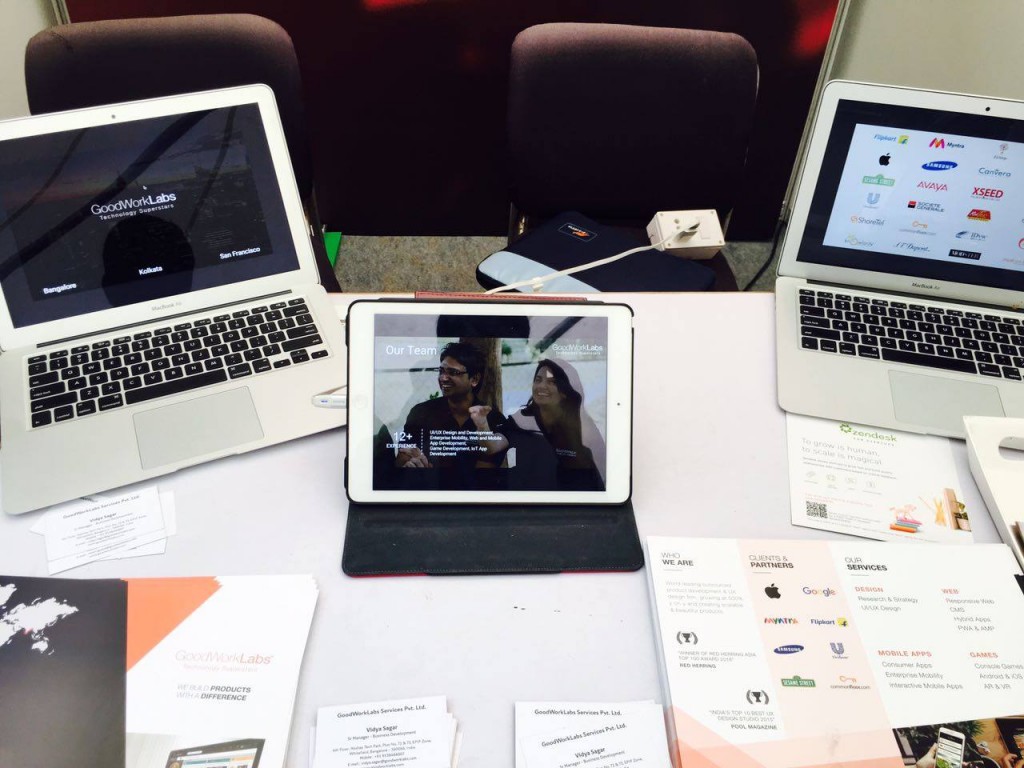 GoodWorkLabs is a multi-million-dollar web and mobile technology solution provider.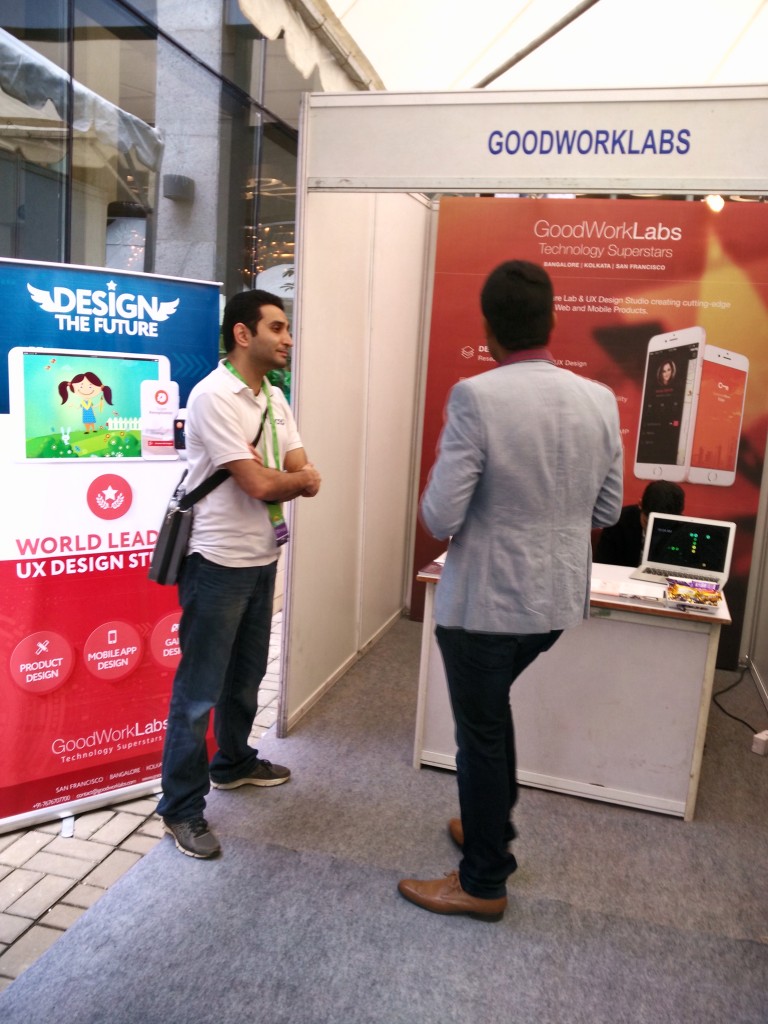 Based out of Bangalore, India, and San Franciso, CA, GoodWorkLabs provides cutting-edge tech solutions to Fortune 500 companies from around the world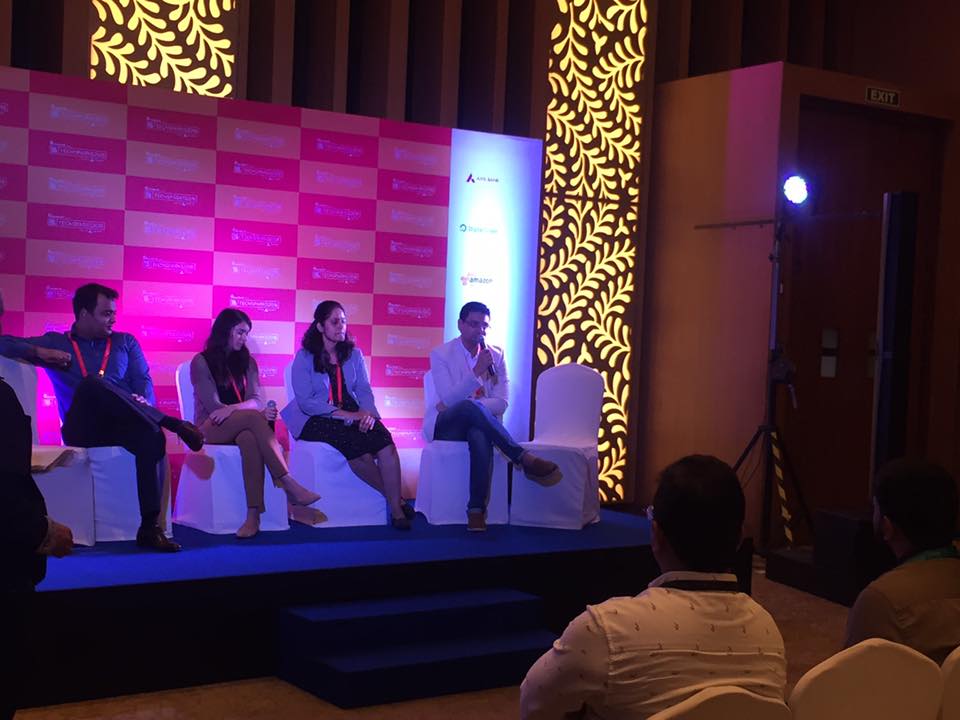 GoodWorkLabs CEO, Vishwas Mudagal, takes part in a panel discussion at TechSparks 2016.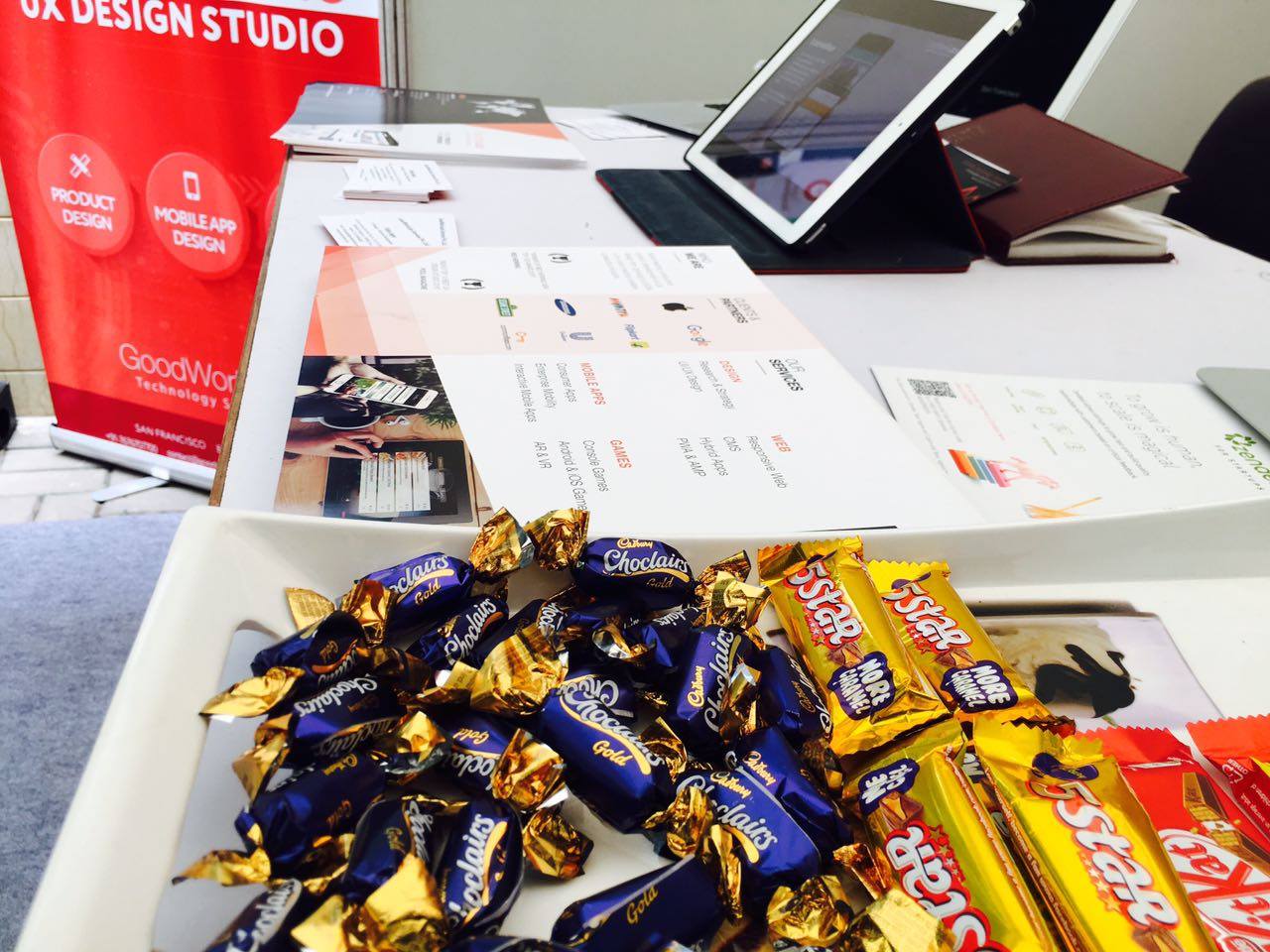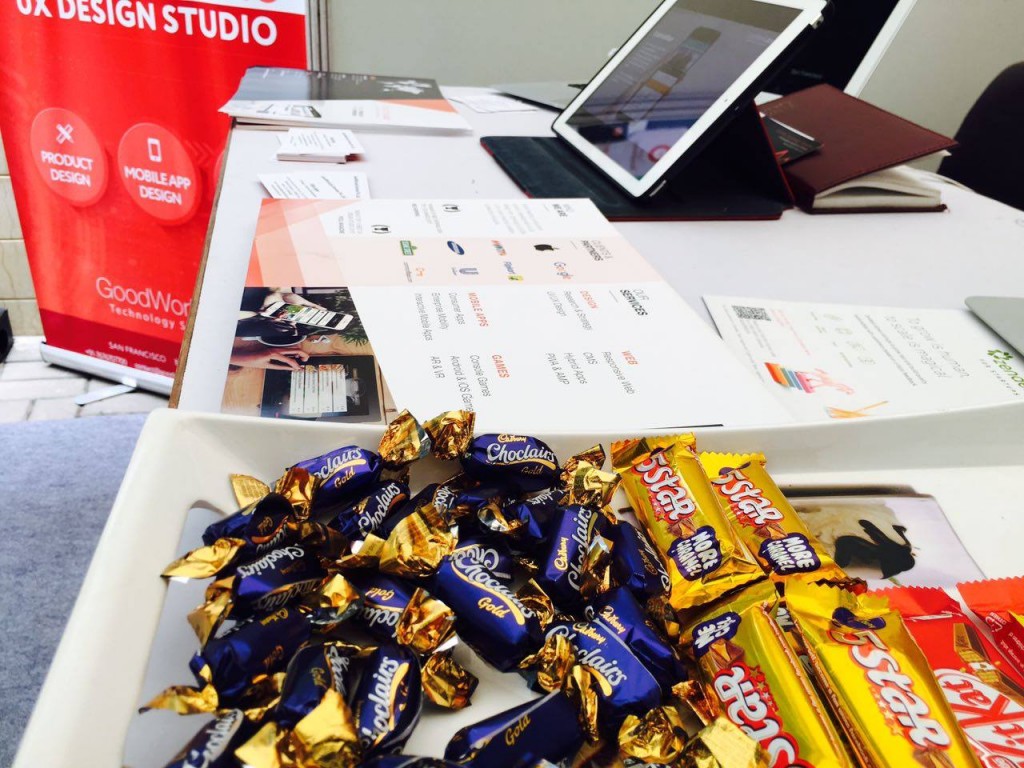 Instrumental in developing new-age web and mobile solutions, GoodWorkLabs were present as technology thought leaders at the TechSparks 2016 event.