The Nasscom Product Conclave 2014 Kolkata, the mega event conducted by the IT-BPO body Nasscom, was a great success and has given a push to the IT industry in Kolkata, especially the startups from the region. Vishwas Mudagal, the CEO of GoodWorklabs, spoke about Lean Startups at the event. He highlighted the growing popularity of Lean Startup philosophy, the need to build products iteratively using the MVP (Minimum Viable Product) model, acquiring 'validating learning', experimenting with pivots and various other tricks entrepreneurs could use while starting up or scaling companies.
Below are few pics from the event –
Vishwas Mudagal in a panel discussion on Lean Startups.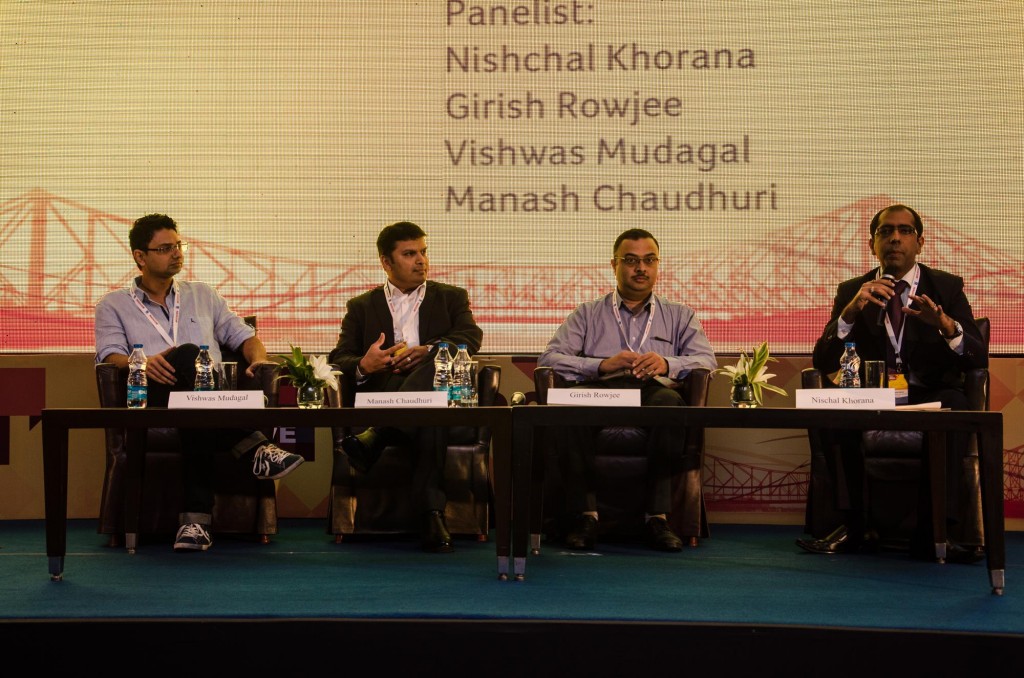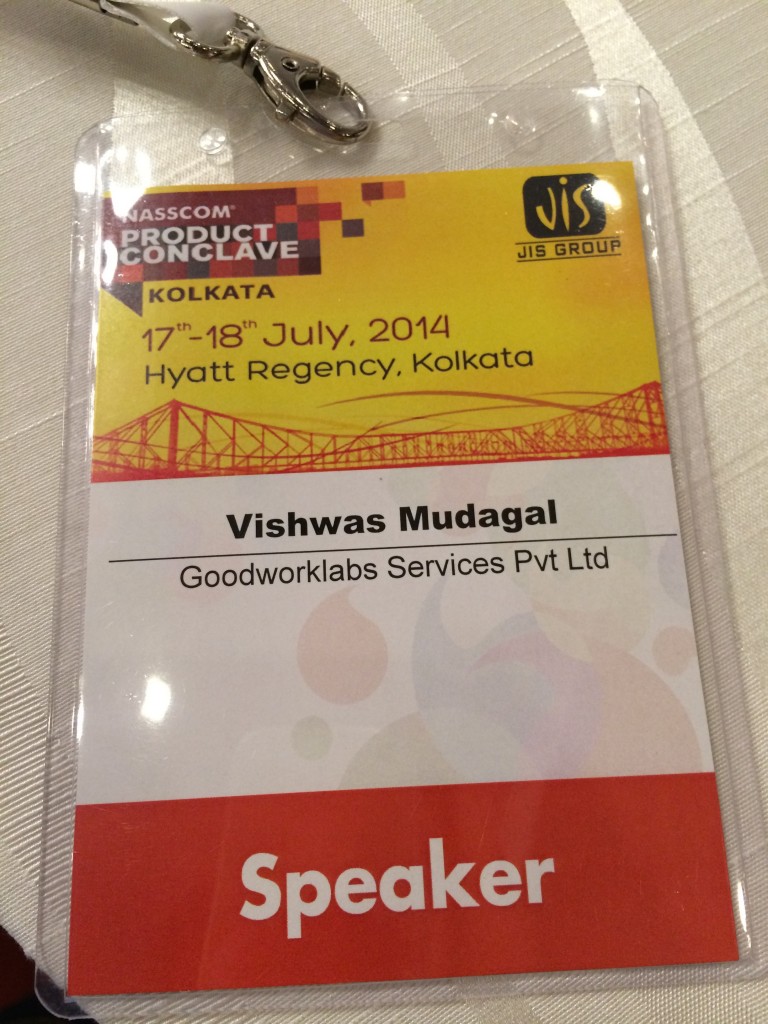 'Losing My Religion,' the best-selling novel written by Vishwas Mudagal was showcased at the event. It is now seen as a book that is a preamble to entrepreneurship and startups, as it exposes the reader to the life of entrepreneurs, and their struggles and glory.