Ranked as one of the Leading Development Companies in India
We are proud to be recognized as one of the leading development companies in India by Clutch.
And, the excitement doesn't end there! Manifest, Clutch's sister-site also ranked us among the Top Web Development Companies in India.
GoodWorkLabs is a leading new-age software and design lab that delivers cutting-edge products and solutions for customers globally. GoodWorkLabs also houses a unique UX/UI Design Studio and crafts beautiful and useful interfaces and products.
For our ability to deliver, Clutch has named us among the Top B2B Companies in India among the leading custom software developers. We have been listed among 891 developers out of thousands of firms on Clutch.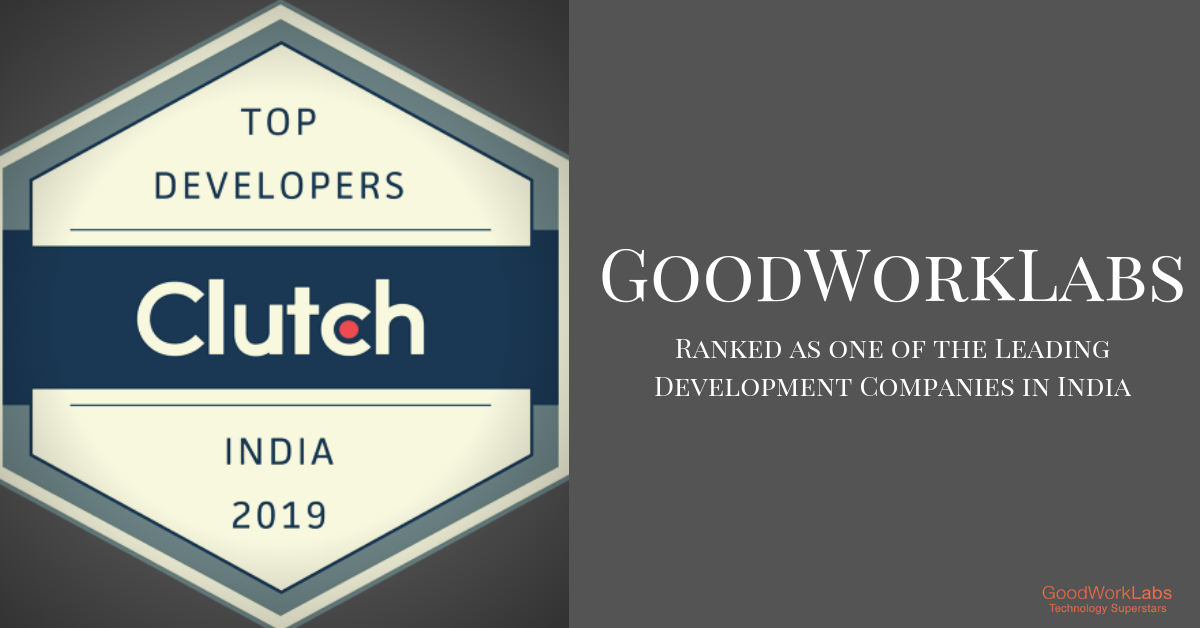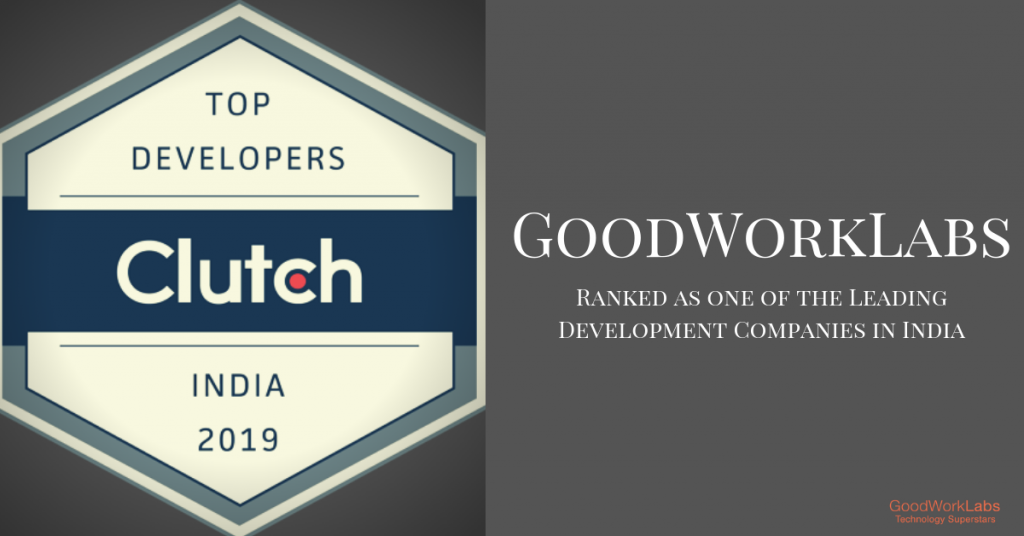 Clutch is a B2B ratings and reviews firm dedicated to helping businesses solve their current business hurdles. Direct-client feedback is obtained by Clutch business analysts from clients who have used our services. Aside from our services, Clutch lists providers ranging from a wide variety from advertising and marketing to IT Services.
On Clutch, we obtained a 4.8 out of 5-star rating from our clients. Read our Customer Reviews & Testimonials:
" GoodWorkLabs managed the whole project, and I found that aspect of their services to be exceptional." – Founder, HopSkipRide
" I found the right attention to detail with their team." – CEO, Mobile Development Company
" The dollar-to-dollar value was tremendous." – Founder, ID Verify Wizard
Furthermore, The Manifest, ranks GoodWorkLabs amongst the Top Web Development Companies. The Manifest, Clutch's sister-site, provides industry reports and other metrics to help companies narrow their searches for the best B2B services to fit their business needs. Additionally, our work is also featured on Visual Objects among the leading developers and creative agencies.
We want to thank our clients for their support as well as Clutch and their hardworking team for gathering first-hand accounts and reviews of our work. We look forward to continuing the success of GoodWorkLabs into the new year and throughout the years that follow.
Visit our Clutch profile for further information about our services and the past projects we've successfully delivered to clients spanning various locations, industries, and sizes.
GoodWorkLabs has bagged this award by Clutch in past years as well and we're confident to keep our performance elevated to win this title again coming years!