Google Turns 19 With An Out Of The Box Doodle
19 is quite old in tech years, but now a household name, Google is standing strong and is slated to be stronger in the coming years. Google is not just a name anymore, it is everything that we need literally.
"In 1997, one of Google's co-founders, Larry Page, had just arrived at Stanford University to pursue his P.h.D in computer science, Of all the students on campus, Google's other co-founder, Sergey Brin, was randomly assigned to show Page around. This chance encounter was the happy surprise that started it all. " reminisces the company on its official page.
From there, the two came together with a common goal in mind: to organize the world's information and make it universally accessible and useful, a mantra that would go on to become Google's mission statement.
Google celebrates with 19 Doodles from the Past
The world's most used search engine Google is celebrating its 19th birthday with an unique Doodle. The doodle allows users to play games in their homepage through a surprise spinner.
And guess what? There are 19 such surprise games that takes the user down a memory lane.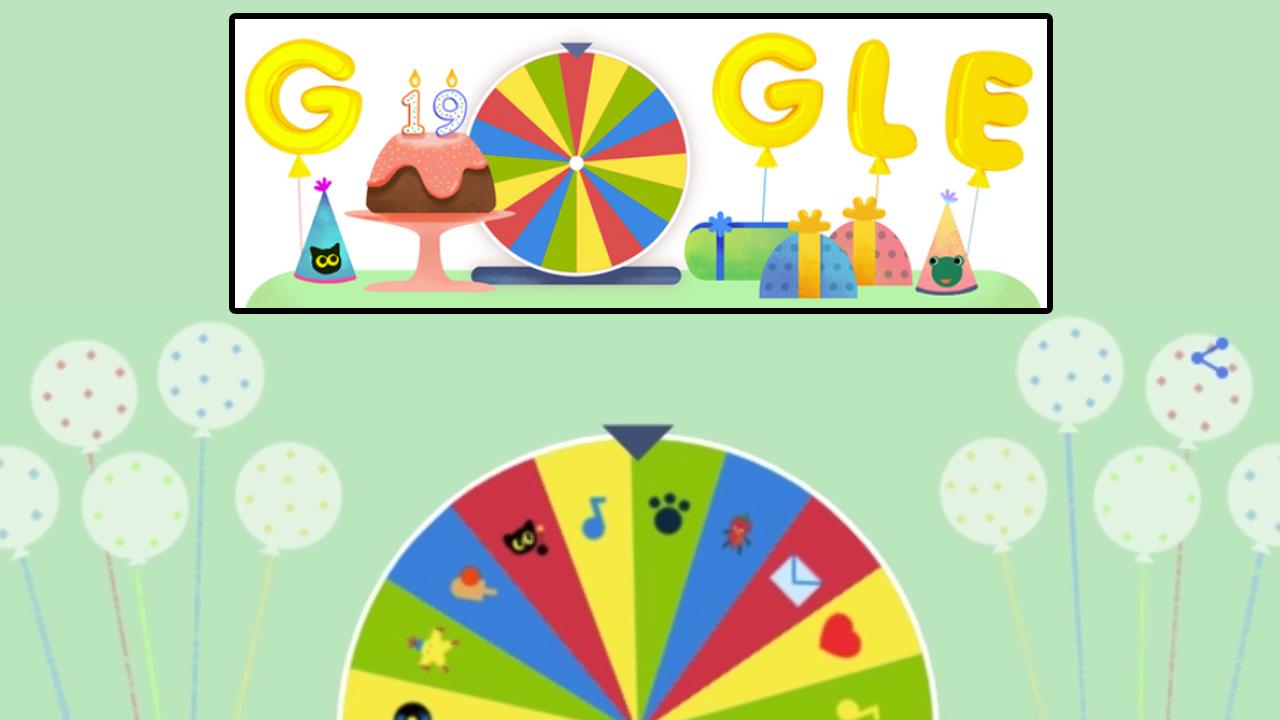 In  this latest doodle for Google's 19th anniversary, users are asked to spin the birthday wheel which pops up games such as Pac Man, Halloween Spells, the musical puzzle celebrating Beethoven's 245th Birthday and many more.
The new games that were added to Google's Doodle for its 19th anniversary include Snake and Tic Tac Toe and millions of users are bound to be hooked on playing these fun and iconic games on today's Google doodle.
If you haven't tried them out yet, then just head on to the google search page and spin the wheel of surprise! And in case you don't like what you see, just spin again!
Happy birthday, Google!