Sonia Sharma, Co-Founder of GoodWorks group of companies, is one of the most influential technopreneurs. Her views on entrepreneurship got featured in India Express news. During the interaction, Sonia summarised her favourite aspect of being an entrepreneur – "My favourite aspect of being an entrepreneur is the satisfaction which I draw from the fact that products made by us are uplifting, impacting and touching millions of lives all around the world."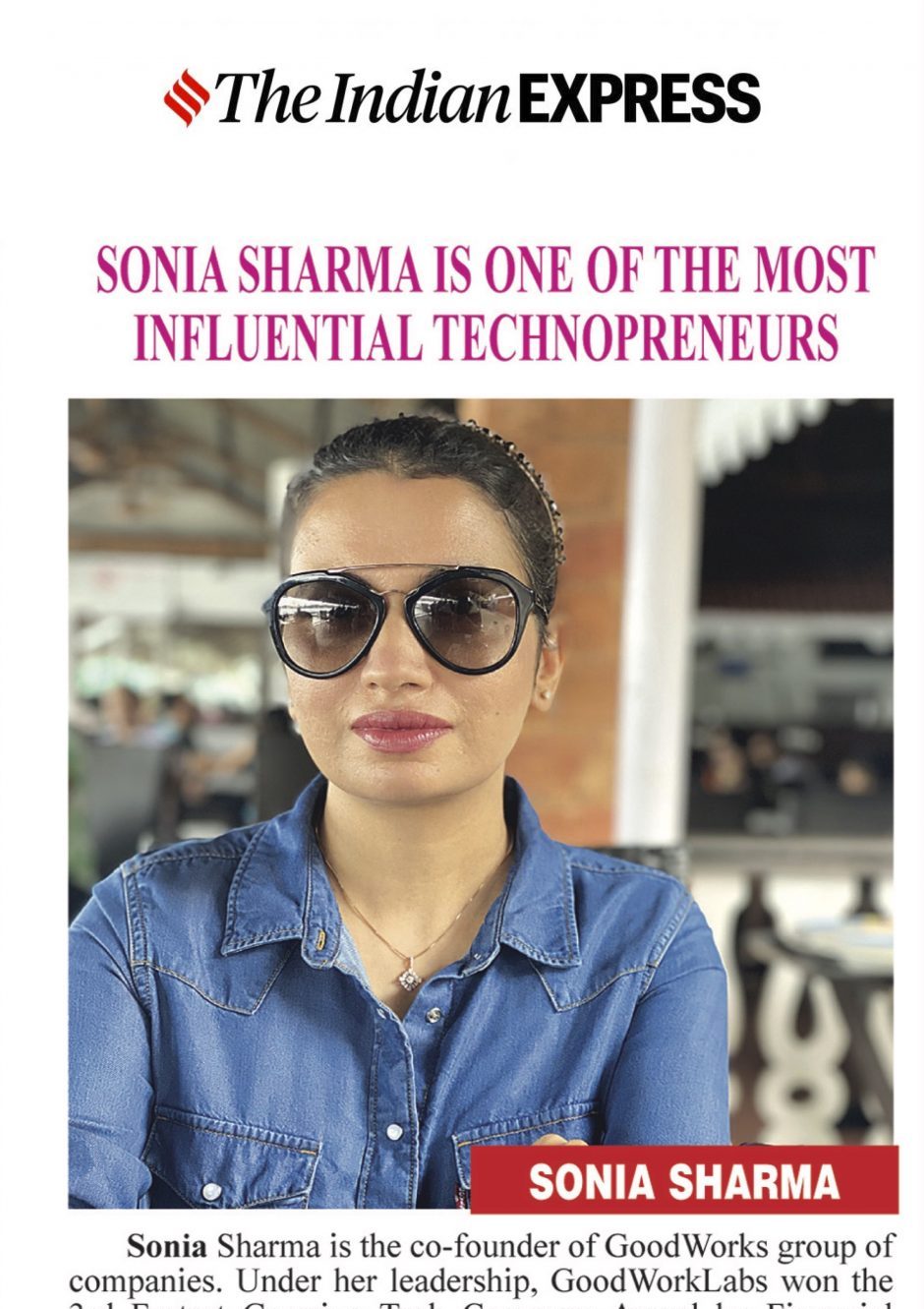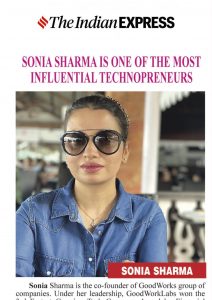 Here's a glimpse of the coverage.
Under her guidance, GoodWorks group of companies has established itself as a leader. The three ventures led by Sonia are in the technology, services, coworking and early-stage angel fund segments. 
GoodWorkLabs, based out of Bangalore and Kolkata, India, and San Francisco, USA, is a global leader in the technology development & outsourcing space. GoodWorkLabs is a leading new-age software and design lab that delivers cutting-edge products and solutions for customers globally. GoodWorkLabs also houses a unique UX/UI Design Studio and crafts beautiful and valuable interfaces and products.  
The whole team at GoodWorks is immensely proud of her achievements and success.