Artificial Intelligence (AI) – A Great Marketing Tool
Effective marketing is the key to perfect branding in the business world, and numerous businesses owners across the world strive hard to take their brands to the professional arena. Here social media comes across as a valuable tool for businesses.
With 91% of the brands utilizing 2+ social media channels, and almost $8.3 billion in social media generated in 2015, this has become the primary channel to acquire users and improve brand visibility on the digital ecosystem.
In order to extend the dramatic business opportunities presented by a good social media strategy, businesses are increasingly adopting Artificial Intelligence (AI).
AI – A quick background
Changes in the tech world and business landscape led to the emergence of innovative marketing strategies and campaigns. MAPs or marketing automation platforms are the best examples of such remarkable innovations. If market reports are anything to go by, a whopping 91% of marketers believe that MAPs had been highly successful and effective in promoting brands.
We are in a consumer-centric business world where every company or establishment is working on consumer-oriented business models. Quite naturally, SMM or Social Media Marketing has emerged as one of the most effective business advertising strategies. The latest inclusion to this list is AI or Artificial Intelligence.
Ingenious and creative marketers in the B2B arena are including AI strategies while creating business marketing campaigns. Let's find out how Artificial intelligence is helping marketers create better SMM strategies.
Harnessing the benefits of AI
How would it be if computers had the power to comprehend certain aspects and actions of the human world? That would be great, and this is what AI ensures for you. Artificial Intelligence refers to the computers' ability of comprehending actions in the natural world. Business marketers simply can't ignore the potential benefits offered by AI.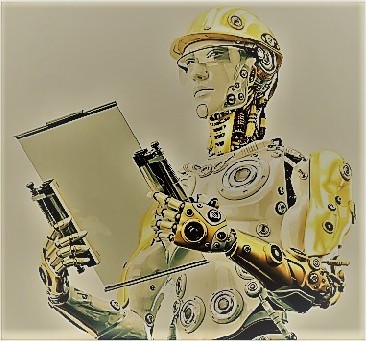 The idea of integrating AI into existing business marketing models is undoubtedly fascinating. Artificial Intelligence is a compelling proposition and a highly potent tool, and here's how it can be used to improve business marketing.
1. Create a personalized experience for your customer
Consumers want special treatments and personalized shopping experiences. As a brand owner, you will have to offer the right set of products or services to the appropriate buyer group. It's here that you need to identify and understand buyer personas. Artificial Intelligence not only helps you understand these buyer personas but also conforms your marketing contents to those insights. You gain the opportunity to create personalized experiences for your target audience.
2. Real-time social media interactions
When it comes to captivating the attention of your target prospects, none other than popular social media channels will prove to be effective. With refined AI strategies, you can build real-time and effective communications with potential leads and prospective consumers.
3. Analyze customer behaviour
Business marketers often have to mine effective Customer-Relationship-Management tools to understand consumer behaviors and preferences. AI will help you analyze emails, phone calls, and social media contents thus gaining targeted insights into aspects capable of driving your prospects to take decisions.
Irrespective of the business size or sector, driving a deeply personalized consumer experience is a crucial necessity. Artificial Intelligence can help you ensure an awesome CX for your target prospects. In case you haven't invested in this technology for your business yet, it is time you start thinking on these lines.