Reactions to the Apple Watch have been pretty split ever since its launch – some just can't wait to have the function-rich device on their wrists and some don't quite see the Apple Watch serving a real purpose for the price it demands. That said, Apple has sold more than 1.9 million units of the iWatch by July, 2015. "The product is positioned for the long term", says Tim Cook, the CEO of the company. So, what makes the Apple Watch so unique to the 1.9 million users globally? Here are some advantages that only the Apple Watch can provide: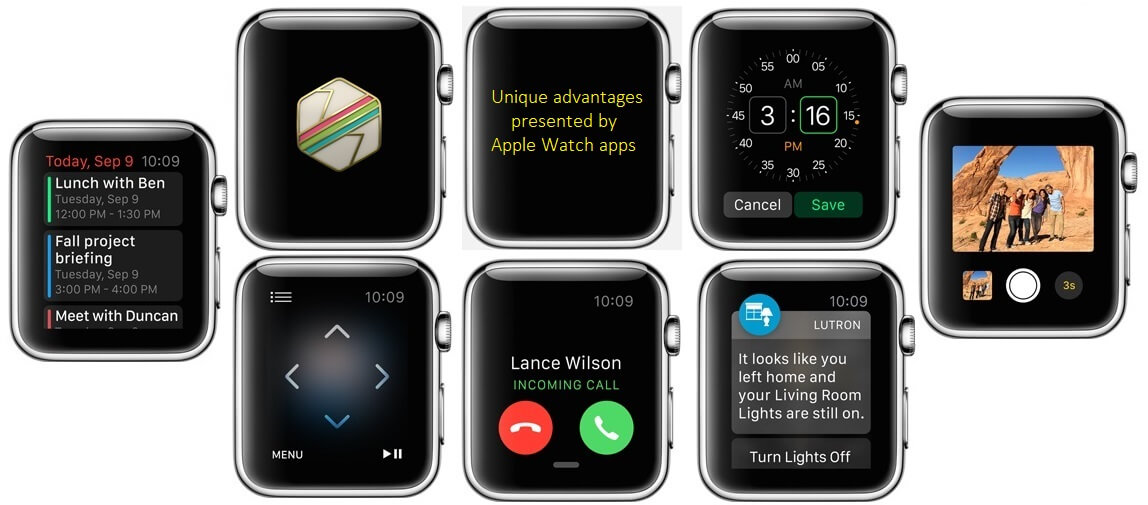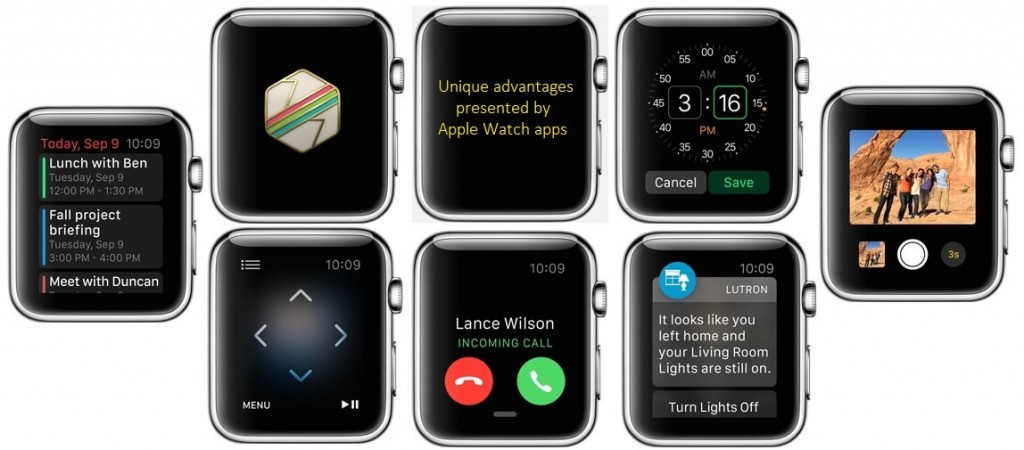 1.       18 hours of battery!
This certainly is enormous, given our experience with smart phones that drain out of batter within a few hours. An 18 hours of battery life means that users would be able to comfortably commute and travel without worrying about the battery running out. This could serve applications like mapping and GPS for users looking up to the device as a means of travelling. A greater battery life further emphasizes app design conceptuality, wherein developers can expect the user to interact with the app longer. This gives marketers a perfect platform to 'impress and win' clients and customers.
2.       Siri
Siri is among the most outrageous and creative advantages that the Apple Watch provides. In simple terms, Siri makes the device a hands-free tool to communicate and commute. Using the microphone, users can dictate voice commands that can guide you to a destination, type text messages automatically, type emails, play music and facilitate other types of run time functionalities. Applications that integrate Siri would be able to generate automatic notifications that bring users to cafeterias, guide them to events, book them a cab, etc. The potential of Siri is enormous.
3.       Touch
Another incredible mode of communication with the Apple Watch is through the touch pad. The 'digital touch' is an intimate and intuitive way of sending messages that take the form of glyphs. As Apple puts it, users don't need to open their mouth. The digital touch provides a spontaneous and fun way to connect with other iWatch users – wrist to wrist! Digital touch with Apple Watch takes three forms – tap, sketch and heart sharing. The implication of digital touch has changed the way users interact with Facebook, Viber, WhatsApp and even Evernote.
4.       3rd party customizations
The highly open SDK of the Apple Watch promotes customization to the extent that the face of the watch can be changed. While the Apple Watch comes shipped with many faces, users can even add modular items from third party developers. For a developer this could be the opportunity to enter as a logo or probably a digital clock into the Apple Watch. People will definitely take notice once you are associated with this wearable technology.
5.       Native Watch Apps
Finally, developers have the full scope to create completely native apps for the Apple Watch. Purpose apps like RunKeeper impart a different set of functionalities to the device and we have been seeing thousands of mini games to aim for the Apple Watch.
Have comments on which is your favorite Apple Watch benefit? We would love to hear from you.