3D Game Art and Development
Let's all face it, we all have grown up playing iconic games such as Roadrash, Need for Speed and Formula 1 where we unleash the racer within us. The adrenaline rush, the satisfaction of winning and the pride of driving some of our dream cars make racing games a top choice for any budding gamer. At GoodWorkLabs, our game artists who are enthusiastic racers themselves have gone that extra mile to create a gripping car racing game – Speed Wars.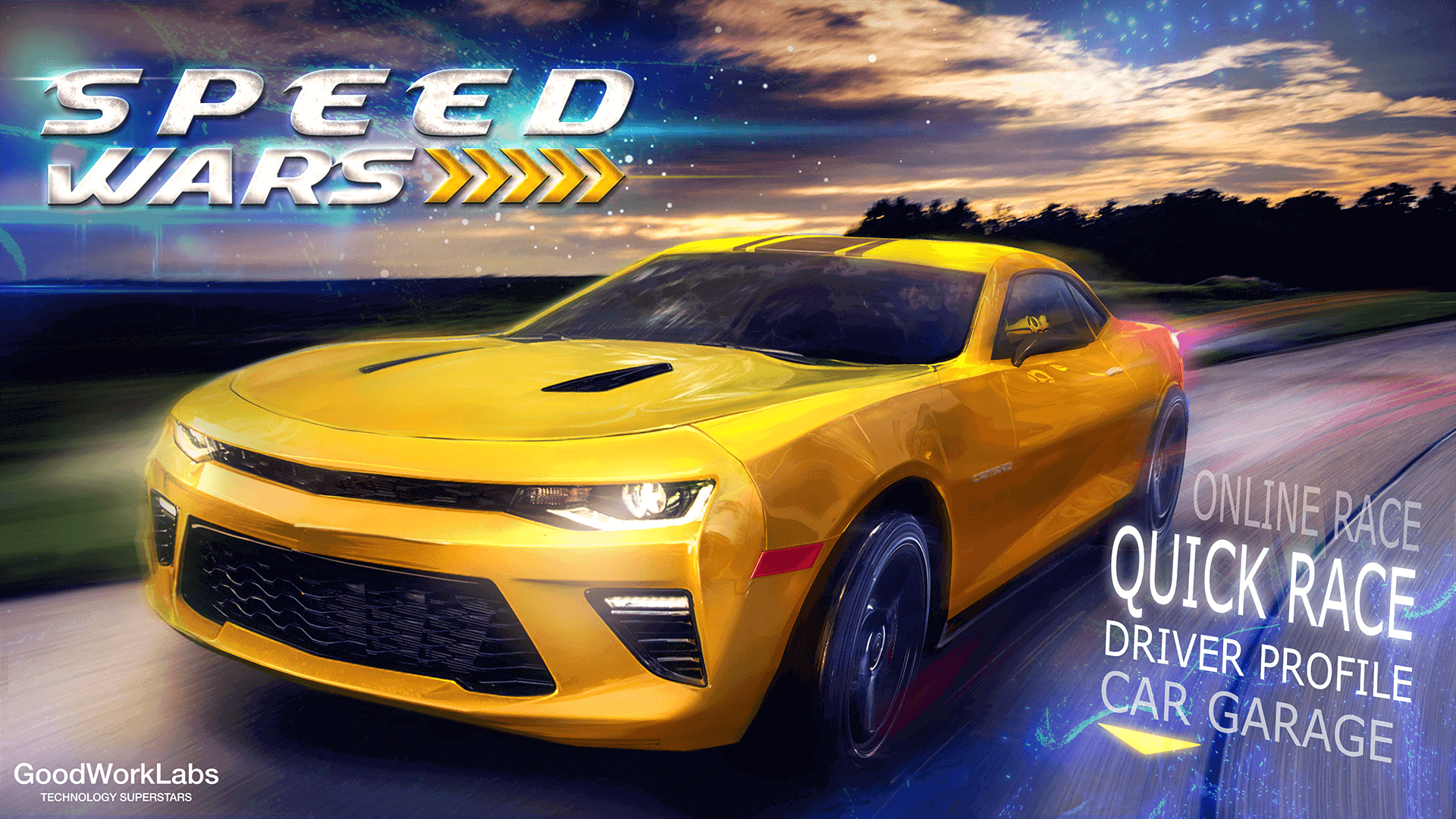 Speed Wars:
Speed Wars was born out of a simple discussion on cars and how most people lived their dream of driving a Lamborghini, Ford Mustang and other sports car by playing car racer games. But we didn't want the traditional good cop – bad cop scenario. We also wanted to dough-tail the message of road safety in our racing game.
After much brainstorming, the game artists at GoodWorkLabs built a story line that allowed users to unlock racing grounds based on the safety checks they ensured while racing.
Storyboard:


Game Highlights:
Speed Wars unlike any other car racing game induces users to earn points based on following safety measures while driving. The idea is to impart the idea of  "Speed thrills but Speed Kills" . The game allows users to choose fancy sport cars, create driver profiles, choose characters and also has a quick race option. High end design and animation effects have gone into developing Speed Wars with 3D graphics, particle motion etc.
Contact Us:
Have a game idea but want help in bring your game to life? Send in your query to the GoodWorkLabs game studio and get a customized quote: