Nagpur Entrepreneurs, a popular blog, covered an interview of Sonia Sharma, MD & Co-Founder of GoodWorkLabs. Here are excerpts from the featured interview–
Women Entrepreneurship in India Needs a Strong Ecosystem to Thrive
Women entrepreneurship has been recognized as an important function for driving development and economic growth. Right at this moment, there are several women entrepreneurs who are starting businesses and changing the world with their unique solutions to business and management problems.
In India, we do not have many women-led businesses that have grown beyond a certain scale. Did you know: the four southern states of Andhra Pradesh, Karnataka, Tamil Nadu, and Kerala account for over 50 percent of all women-led SSI units in India, which pretty much gives us a clear picture of the current state of women entrepreneurship in India.
In today's entrepreneur interview, we're featuring Sonia Sharma, MD and co-founder of GoodWorkLABS, a software startup. While explaining the benefits of lean methodology in software development, she also opines that for women entrepreneurship to thrive in India, a strong ecosystem must be created.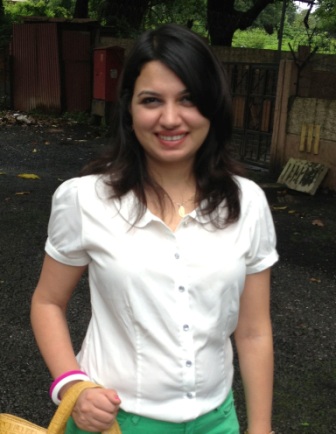 Q: Briefly tell us about your background.
I am a techie at heart and will always be one. I started out as a software engineer after graduating from UIIT, Shimla. Since then it has been a memorable journey. I love working with startups and after nearly a decade of startup experience in working with high-tech startups such as Arcot and Aveksa, I went on to start my own firm, GoodWorkLabs. Planning new products, identifying roadmaps, working with customers to solve their technology /business problems and creating winning partnerships are my passions.
Q: GoodWorkLABS is a new-age software lab. How does it solve challenging software problems in the business world?
We are the best at what we do, that's the key difference. We started GoodWorkLabs with an idea to help companies globally and locally build products, take them to the market and scale them. Our quality is exceptional because we know what it takes to build world class products. The core team has built several products during the last decade, essentially helping us understand what fails, what works and how to scale. The market is crowded with many IT services companies (big and small), which are no different from each other, and there is gap in terms of expertise required to build products end to end. That's where we come in and can make a huge difference to our clients.
We help firms in technology, UX, pricing strategy, marketing and beyond. Our aim is to solve complex problems of our clients and we are proud to have passionate and awesomest programmers. Our customers are typically firms that need high-end talent and who are ready to pay extra to get quality. It was a risky proposition to position the company at the top of the pyramid, but we knew there was a space for it. And we were right. Within 9 months, we have grown tremendously, adding clients from Fortune 500 companies to top-notch startups. We are now hiring aggressively to cater to the need and our hiring is painful because we hire the best.
Our other forte is our eye for perfection and attention to detail. Everything we do has to be beautiful and have great user experience (UX). We help customers in mobile apps for iPhone and Android, Games, Custom Software, Enterprise Software, Ruby on Rails projects, Java, .NET and UX/ UI.
Q: You've spent a decade in the IT industry before starting GoodWorkLabs. How important is work experience for an aspiring entrepreneur?
Experience is important because it makes you what you are. Failures are more important than successes. Learning what not to do is the best learning. Having ambition is good but ambition along with experience is better. After having spent almost a decade in the IT industry and tasted success and failure, I am able to add a ton of value to our customers and our teams. My suggestion to aspiring entrepreneurs is to get some relevant experience before starting your own. But if you have a killer idea, then nothing should stop you from implementing it.
Q: What qualities should one look out for while finding a business partner / co-founder?
Well, 1st thing I look for is trust. Businesses cannot be built without trust. Rather than bringing in a total stranger, I would prefer to team up with someone I have a history with. Also, you need to question as to what the other co founder will bring to the table. The way I look at it, co founders should complement each other as far as their skills and capabilities are concerned.
I was lucky that GoodWorkLabs was funded by industry leader Vishwas Mudagal, who not only invested time and money but brought along with him many top client connections, execution experience and credibility. One of the accomplishments for the firm is that we grew so fast that Vishwas has now joined us as the CEO of GoodWorkLabs.
Q: Do you believe in lean/agile software development? What are its advantages?
We live, breathe and dream Agile Software Development. At GoodWorkLabs, we always follow Agile Methodologies of SCRUM and Extreme Programming for all our projects, where we iteratively build a product. It gives our customers a number of benefits that include quick time-to-market window, saving costs building only essential features to go to market, control of the roadmap and ability to change the direction of the project every sprint, measure quality at the end of every sprint, better risk management because you see a potential deployable product every sprint and so on.
Q: How would you describe the current state of women entrepreneurship in India? What can be done to grow it further?
This topic is very close to my heart. I think we have a very fundamental problem…I see a problem in the way we raise our daughters. We treat them second to our sons and they grow up accepting that. As a result, there is a lack of self respect and self belief in most of them. A trait every entrepreneur should possess is belief in self and our upbringing doesn't give a chance to this trait to get inculcated in our daughters.
We Indians need to change that mentality and need to give our daughters a better environment to grow up in. Parents need to have a belief in them.
I was lucky having to born into a very progressive family. There was not even a single moment where I felt that I got any lesser treatment and encouragement than what my brothers received from my parents. My parents were always very proud of me, had belief in me and encouraged me a lot. And I was lucky again to get married to a man who respected me as an individual and ambition and supported me unconditionally.
Much needs to be done in India to encourage women entrepreneurship. We need an ecosystem that needs to evolve, both at grassroot level and the corporate / startup levels. We need to encourage hiring women in our workforce, come up with women friendly work policies, give them safe environment to succeed. When more women enter the leadership brass, they go out and start more companies (like the way I did), which is good for the economy.
Read the complete interview here.