As the world of smart devices continue to unfold and reveal layers of astonishing benefits, businessmen and executives are turning to maximize their use of these devices to boost workplace productivity. Apple too has integrated these devices with hardware and software that makes it a highly capable tool to assist both work and living. However, it needs to be supported by special apps that meet unique requirements of the business class mass. Here are 5 iPad apps that businessmen across the globe are using every day on their iPads to improve productivity.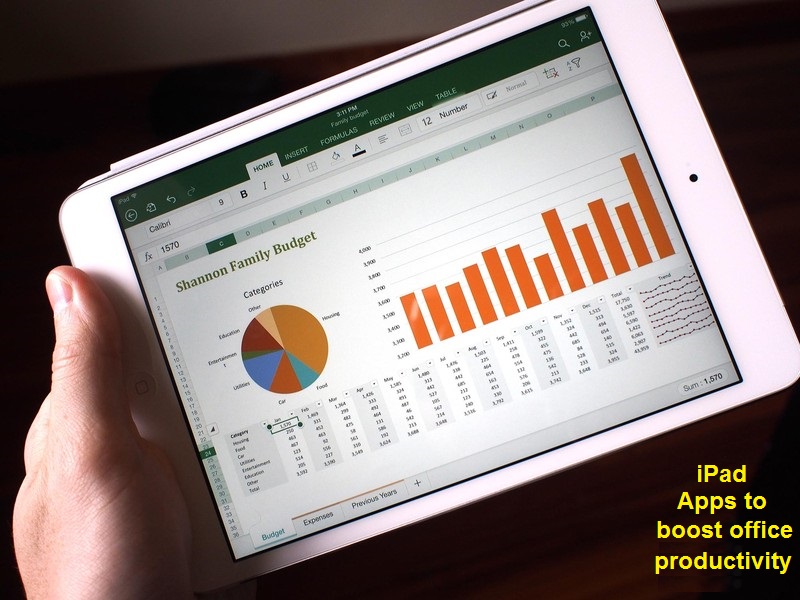 1.       OfficeTime
Perfect for freelancers and self-employed professionals, OfficeTime will help keep track of the time you have put in professional responsibilities and generate an invoice for the same. A time management solution, this has been helping professionals who bill clients by the hours they put into the project weekly or monthly. You can even use this app to allocate time slots to different projects every day. Keeping track of your time will not just be a professional requirement but also reason your earnings.
2.       Pixelmator
Everyone loves to take good photos. Even if you aren't a serious photographer, you can use Pixelmator to makes your snaps say a story. The app comes integrated with dozens of beautiful templates, frames, typography and other features to add to the images you click. Further, you can even combine images, add text, shapes and use several image editing tools that were limited to Photoshop. For the business user, this can be a valuable part of presentations.
3.       Evernote
This app lets you take notes on the go, Evernote has been around in the iOS marketplace for a long time now. A fully-featured solution, the app makes it easier to enter text and will even capture information by taking images with your device camera. In fact, several other productivity apps integrate with Evernote to save content. All the documents gets automatically synced with attached devices and it is being used by professionals globally to create meeting agendas, organize invoices (after taking a picture), and even prepare travel itineraries.
4.       Goodreader
Office work isn't complete without going through some documents every day. It would be great if you can take your documents to mobile and read them at your own convenience. This is exactly what the Goodreader aims to offer. Popular as the best PDF Reader available for iPads, Goodreader even allows you to edit and use full markup capabilities. Users can even use this app to attach comments to specific lines/paragraphs of documents, add text/pictures, rearrange text, extract and conveniently email the same on the go.
5.       OneNote
Developed by Microsoft, OneNote is one the best iPad apps ever developed and allows users to create notes on the go. Whatever industry you may belong to, ideas always keep running in and you need to take every opportunity to jot them down for later. OneNote doesn't just allow you to take notes on the go but also sync the same with your computer and other attached devices. You can even do all kinds of text formatting including bold, highlighting, underlining, indenting and change font colors.