Finding the best hotels in a new place takes just an app! Hotel booking sites like Hotels.com, Expedia, and Venere have recently gained a lot of popularity with 76% leisure travelers accessing them for the better deals and lower prices. The other side of the coin also reveals that most travelers today are less likely to go for branded hotels. Statistics suggest that 13% travelers are looking for mobile convenience when booking accommodation and branded sites are failing short of the required urgency.
Intermediary hotel booking apps have the mobile muscle to come in between the hotels and their guests.  Hotel apps ensure "hospitality on the move" and major brands across the globe are focusing on new mobile strategies to improve their guest's experience. The fully customizable apps ensure that all types of transactions and searches are made simple, before, during and post the stay. Mobile apps for hotels are also changing the way guests interact with the service staff and vice versa.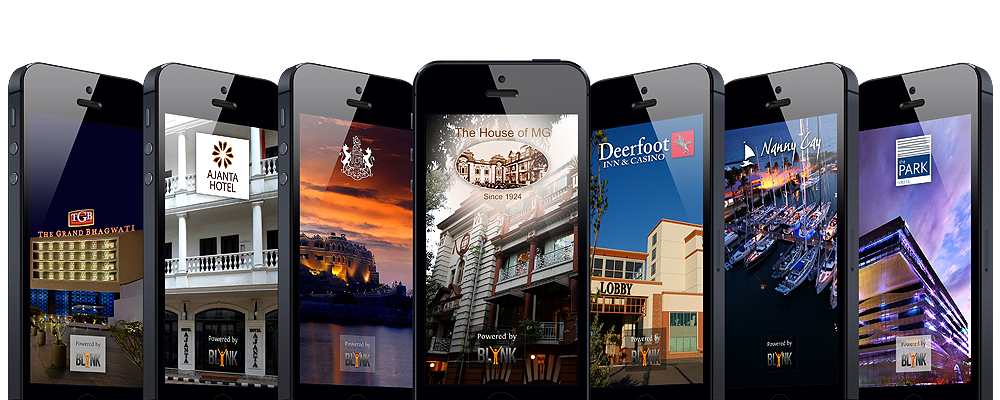 Looking beyond the booking process
Several hotels are coming up with apps that facilitate a seamless booking process. Some even step things up a notch to take advantage of in-app messaging and push notifications that would remind guests about valuable information about their lodging and booking. A good example of such an platform is the Ritz-Carlton app that gives guests access to early check-ins, access room services, access special offers, and use their reservation code to stay in contact with their guests at all times.
Technology raising the bar
The increasing demand of self service hotel apps have been met by technology that has helped automate requests both on and off the property. Businesses that have deployed these mobile apps invariably improve their guest satisfaction score, regardless of being independent properties or as a part of a hospitality chain. The digital experience is possible long before the arrival and this provides enough opportunity for the hotel to reinforce their service experience.
Catering to instant gratification
Mobile application across the hotel industry ensures on-demand services with just some taps on a smart screen. One of the best examples of such a service is i-Guest, deployed by several boutique hotels. Developed by FCS Computer System, this multilingual application allows guests to customize every part of their hotel experience, right from accessing property amenities to ordering dinner. Apps like this offer a range of convenience including mobile check in/out, room service requests, housekeeping requests, laundry orders, scheduling spa appointments, valet parking requests and restaurant reservation, without the need to go to the front desk. Sometimes this bundle of features also includes mobile concierge, local information, current news, travel guides and other locational services.
Increased staff efficiency
Self service apps don't just connect the hotel and guests but also makes it easy to organize staff participation. With every employee's login time registered and tracked, it's more convenient for hotels to schedule orders coming from the guests.
All of the above only prove that if you are associated with the hotel industry, it's time to take apps more seriously! The power and popularity of apps today is beyond boundaries and there are many opportunities to be explored.