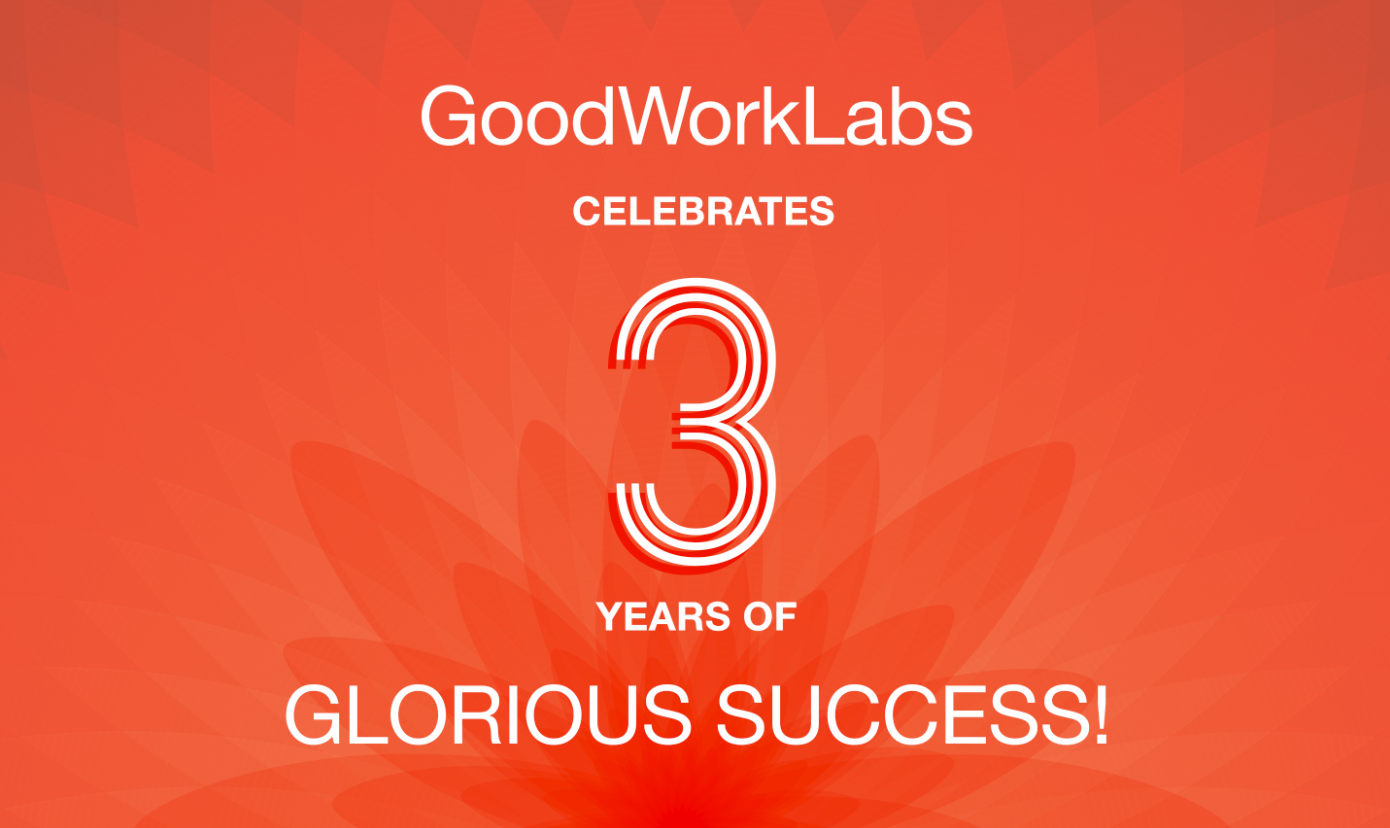 GoodWorkLabs celebrated the 3rd anniversary on 6th March 2016! Vishwas Mudagal, CEO & Co-founder, and Sonia Sharma, MD and Co-founder, spoke at the celebration event thanking the esteemed clients and our awesome team for making the impossible, possible!
"Yesterday was a great day! We celebrated the foundation day of our company GoodWorkLabs on successfully completing 3 years! What I thought was unthinkable, our team has made it possible.
We have now become a multi-million-dollar company with revenues growing at 500% year-on-year. From the 1st year to the 3rd year, we have grown our revenues by over 2300%. i.e. 23 times. All this while we didn't take a single penny in funding from anyone. We helped global companies build awesome products and we touched millions of lives. We created a premium brand in the high-end product technology development and consulting space!
Proud of GoodWorkLabs! We have arrived!" said Vishwas Mudagal, CEO & Co-founder of GoodWorkLabs.
"GoodWorkLabs will continue to expand globally. We will triple our headcount in the next financial year. The best is yet to come. We intend to become the global powerhouse of innovation and product technology design & development. And we are on track to achieve our objectives,' said Sonia Sharma, MD & Co-founder.