Ruby on Rails is among the most important and used programming languages and framework used in millions of websites already. More and more websites are shifting towards this language use in the modern times. Being learned and skilled in this language is an added advantage for a web designer to earn gracious salary.  The model view controller pattern applied in this language is hard to master. Hence professionals who have excelled in this difficult but productive web application framework, definitely have their career rolling at a breakneck speed!
Lucrative skill
The graph depiction of number of ruby developers since 2010 clearly suggests an increasing trend proving that this web development language is here to stay. The mind boggling salaries ranging from $70000- $100000 around the world and with quicker and higher raises is definitely driving more towards learning this 'cash rich' skill. Professionals skilled at Ruby are a rare bunch and hence attract high demand and less supply. This is also the reason why they are the ones who rule the web development market.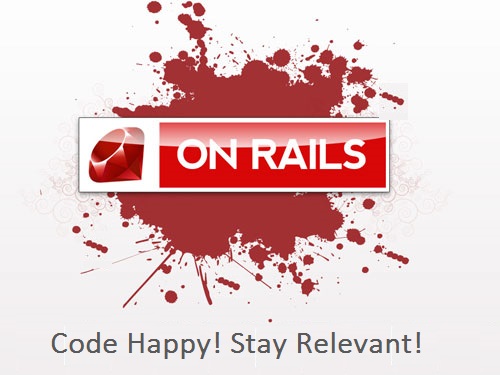 Showcase a Resume with a bright career scope
Like C or Java, Ruby is a general purpose language, although best known for its web programming capabilities. RoR offers several advantages including rapid development, less of coding and a wide resource of 3rd party libraries. Companies ranging from startups to established multinationals use Ruby to their end. According to the latest (2016) data from indeed.com, Ruby is positioned among the top 10 programming languages, alongside SQL, Java, C#, C++, Python, PHP and iOS. This ensures that a Ruby certification can help you land up in a range of companies and promise a bright career.
Your Career can take off with Ruby on Rails skills
Making a good, secured website is a preliminary SEO requirement. Hence, eradicating any security flaws is the prerogative of the web developers of RoR.  A bachelor in computer science with the technical skills in various web tools including RoR can definitely bring the job seeker in the limelight.
With RoR enjoying a long run (with no indication of slowing down anytime soon), it makes total sense for a newbie in technology domain to master this language and enhance his/ her skillset. Some of the more essential pointers that a new programmer can focus on include the ways to implement upgrades, release codes and also make database changes.
The web applications development can become less intimidating for the people who know Ruby on Rails. Hence, the people who are at any stage of their career can upgrade their skills and add this wonderful tech skill into their CV to get their careers zooming up. The philosophies of this language like 'don't repeat yourself', 'convention over configuration' makes it a practical programming language which requires less coding and hence less repetitions unlike other programming software. This makes Ruby a preferable platform for businesses and consequently a winning addition to your CV!