How much would it cost to develop an app is one of the first questions that app brands and developers need to have answers to before starting an app development project. The most fundamental and important part of every mobile app development project's budget is an app development cost estimate. The cost of creating a world class mobile app is influenced by a number of factors. Depending on a number of variables, including complexity, features, platforms, design, the hourly rate of the development team, and location, the cost projection for mobile app development might vary dramatically. It's crucial to take into account these important factors when calculating your tech spend. Here is a quick guide to help you in determining the price of creating a top-world class mobile app.
1) Define the Features and Scope of Your App
Explicitly state the features and scope of your app. Decide on the essential functions, user experience components, integration needs and any additional features you want to add. The cost and development effort are directly impacted by the number of features and complexity of the app.
2) Selecting the Development Platforms
Choose if you want to target iOS, Android, or both platforms. The cost and development effort increases as the number of platforms increases.  However, the use of numerous platforms can help you reach a larger audience. In order to choose the platform(s) that best support your goals, take into account your target audience, market share, and commercial objectives. Developing an app for Android, iOS and web (a hybrid app) can range from $50,000 – $500,000 with price increasing as the complexity of the app increases. Developing an app only for an iOS platform can range from around $75,000-$500,000 and for an Android platform can range from around $90,000-$5000,000. 
3) Review Design Requirements
The user experience and perception of the app are greatly influenced by its design. Think about whether a pre-made template or UI framework would function just as well as a custom design. Due to the time and effort needed to create unique interfaces, custom designs typically have higher costs. The cost of a simple app development can range from around $40,000- $60,000, a medium app development from $60,000- $150,000 and a complex app development starts at $300,000 and goes higher for apps with more complex features.
4) Analyse the need for backend development
Analyse whether your programme needs a backend infrastructure to handle user authentication, data storage, and other server-side functions. Since backend development entails creating APIs, databases, and server infrastructure, it increases the project's complexity and cost. Think about if a ready-made backend-as-a-service (BaaS) solution can meet your needs or whether you need a customised backend.
5) Research Development Team Rates
The rates that development teams charge affect the development costs. Rates vary according to the area, level of knowledge, and experience of the development team. In comparison to onshore teams, offshore development teams can provide more affordable prices. Different parts of the world have different hourly rates for mobile development apps. India and other developing countries charge an average of $7 per hour whereas America and other developed countries charge an average of $47 per hour. However, while selecting a development team, take into account the standard of work, communication, and project management skills.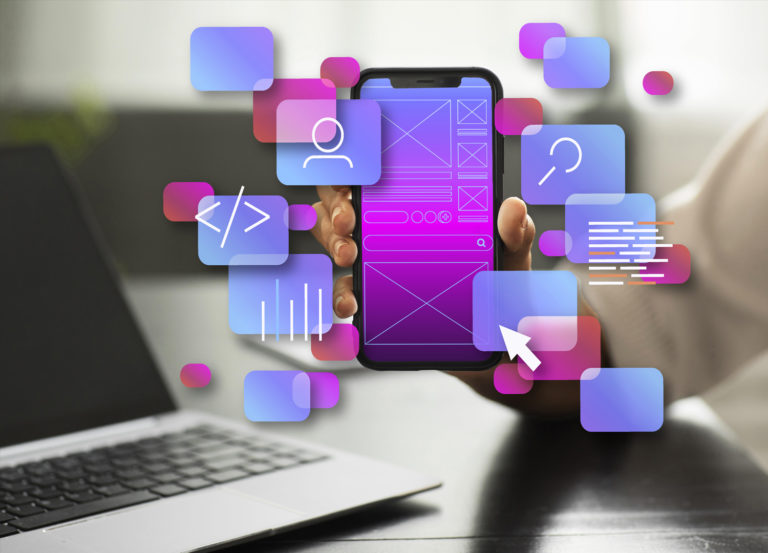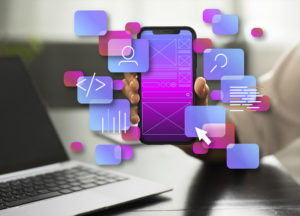 6) Estimate the development time
Calculate the estimated time required to develop the app because it has a direct impact on the cost. Apps with many features and complexity require more time to design. Dissect the functionality of the software and determine how much time is needed for each section. UI/UX design, front-end development, back-end development, integration, testing, and quality assurance are a few things to think about. A simple app may take around 2-3 months to develop, a medium app development can take around 3-6 months and a complex app development can take more than 9 months and their prices are according to that mentioned above.
7) Maintenance and Updates
 After the app is created, it will require ongoing maintenance and updates. Set aside money each month for updates, bug fixes, security updates and compatibility upgrades. The normal annual maintenance cost ranges from 15% to 20% of the initial development cost i.e., around $15,000- $20,000. 
8) App Store Charges
There are additional expenses involved with publishing your product on app stores. While Google Play Store costs a one-time registration fee, Apple's App Store has an annual fee. Depending on the platform and the country of distribution, these fees change. Google Play Store charges a one-time registration fee of $25, whereas Apple's App Store has an annual fee of $99. However, these prices may vary across different regions.
9) Include Testing and Quality Assurance
Budget funds should be set aside for Testing and Quality Assurance activities. A flawless user experience is ensured by thorough testing, which guarantees the software works as intended. Think about beta testing, device testing, automated testing tools, and manual testing.
10) Factor in Miscellaneous Costs
Project management, communication tools, licenses for third-party libraries or software, analytics integration, marketing, and promotional efforts are all examples of miscellaneous costs. Depending on your unique requirements and corporate objectives, these expenses may change.
It's essential to remember that the cost estimation given in this guide is merely a broad outline and may change depending on the needs of your particular app and market dynamics. Before making a decision conduct extensive research and get multiple quotations from various development companies and select what matches your budget and requirements the best. Ultimately, determining the cost of producing a world-class mobile app entails taking into account the app's scope, platform choice, design specifications, backend development requirements, and development team rates. GoodWorkLabs and its extremely efficient and skilled team can help you build the perfect app for your business. For more information please do visit the website.