GoodWorkLabs is hiring Automation Test Engineer
Are you someone who pays extra attention to details?
Do you think out-of-the box and come up with different user flows for a project?
We want you!
GoodWorkLabs is conducting a walk-in interview for Automation Test Engineers  on July 15th from 9 am to 2 pm.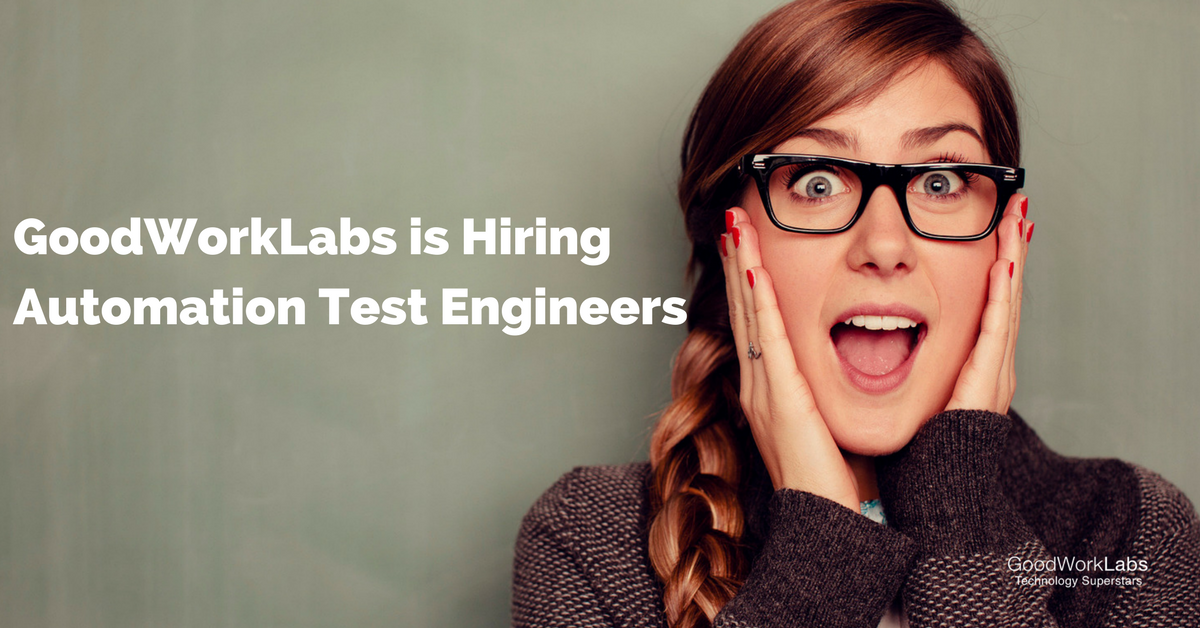 Job Description – Automation Test Engineer 
Minimum 2 years' experience with automated tools like Robotium/Selenium for code testing/debugging
Experience with scripting languages such as Perl, Java Script, Python, etc.
Test experience in Java in Linux or Android OS.
Bachelor's degree in Computer Science, Computer Engineering, or Electronics Engineering or equivalent.
Should possess an overall work experience of 3 years.
Preference will be given to candidates who can join immediately on within 30 days. Only Automation Testers will be eligible for the interview.
Date and Time of the Interview:
Date: Saturday | July 15th
Time: 9 am to 2 pm
Venue: GoodWorkLabs, 4th Floor, Akshay Tech Park, EPIP Zone, Whitefield, Bangalore 560066
All the Best and see you at the interview!