2014 has been a year of tremendous growth for GoodWorkLabs. We have successfully established ourselves as the top firm to outsource product development, UX design, mobile application innovation and games. The revenues of the company grew manifolds during the year, and more importantly we signed contracts with top clients, delivering path breaking products and innovations. We are now one of the world's best known companies to build highly sophisticated products. Today, we have clients from the west-coast of the US to east-coast of Australia, covering all timezones, and the products we build touch millions of lives everyday. We are proud of what we are and what we build.
As a testimony to our growth and thumbs up from global clients, we have been awarded the 'Fastest Growing Indian Company Excellence' Award by International Achievers Conference that was held in Bangkok, Thailand, earlier this month.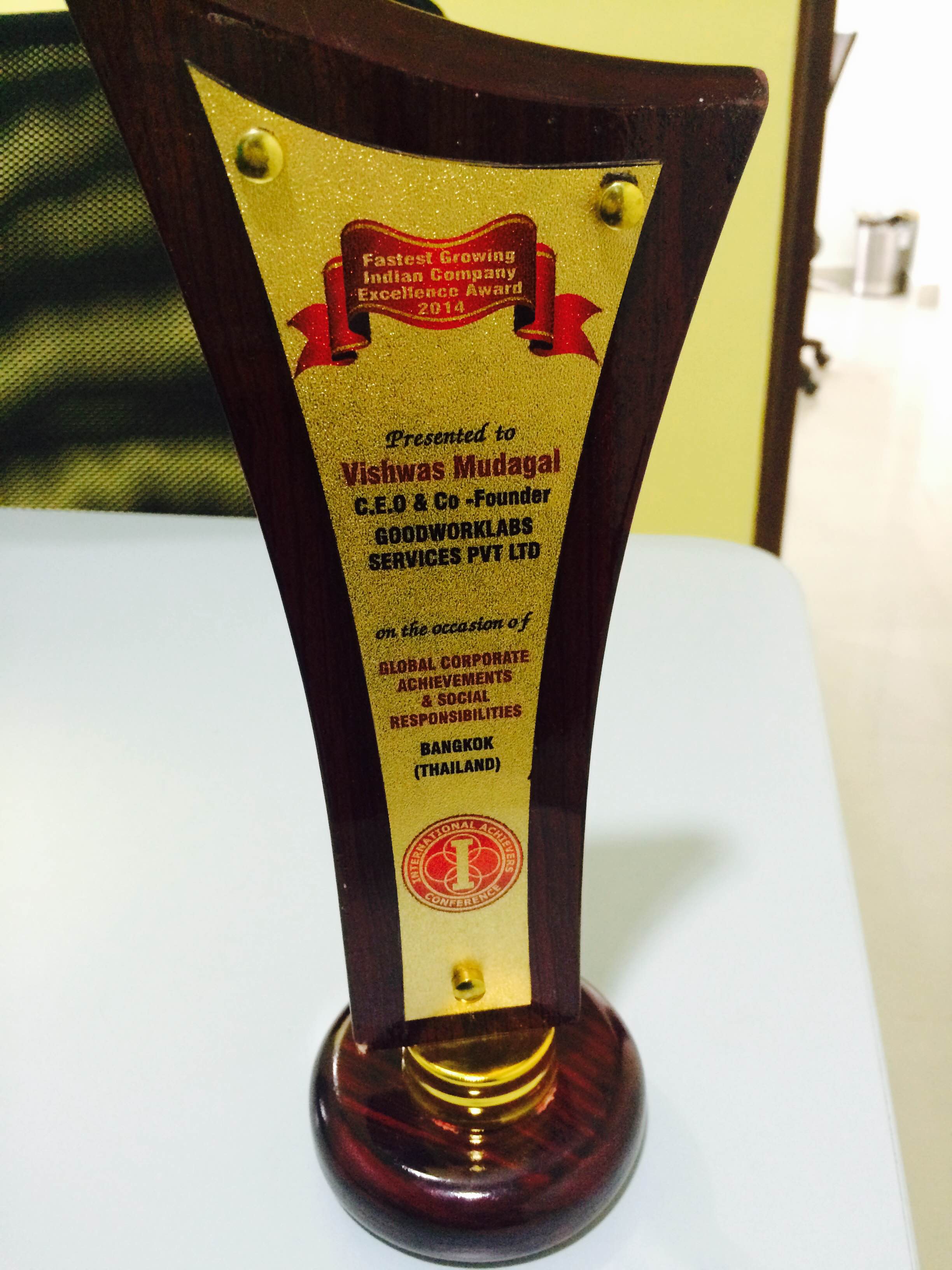 We would like to thank all our clients and more importantly our rockstar employees to make this happen.
Have a merry Christmas and a happy new year! Cheers from GoodWorkLabs!