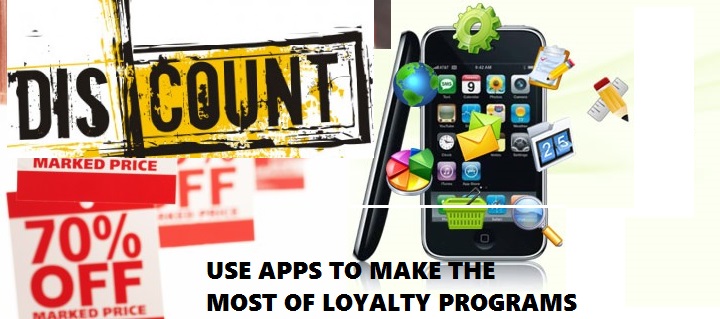 Mobile apps have totally changed the way we interact. Small businesses out there have recognized the fact that potential consumers are easier to attract through well-designed and highly functional apps. Gone are the days when "buy ten and get one" offers were used to attract the loyalty of existing consumers. This is the era of faster apps and equally prompt in customer purchase decisions. Smartphones and business loyalty applications are loaded with administrating features and unlimited ways to create, explore and manage the consumer behavior. Emerging businesses can easily manage the effectiveness of their marketing campaigns or business loyalty initiatives by bringing these valuable apps to the scene.
The rationale behind loyalty programs
'When we are closer to our long chased goals, we put in 100% of our efforts to reach there', says Professor Oleg Urminskey who teaches marketing research at the University of Chicago Booth school of Business. For example – when you are closer to winning a prize from some random retail store, you frequently visit the same.
According to a recent market survey done by Manta and BIA / Kelsey, only 14 % companies admitted to spending their budgets on acquiring new customers. Nearly 61% said that they get their major business from the existing customer base and around 34% accepted that they have a well-developed customer loyalty program in place. This provides ample proof of the degree of traction loyalty programs has gained in the retail segment.
Some Known Names
Digital media is offering free trial issues of online magazines and newspapers that could be read through their exclusive apps. Some leading international newspapers offer cash coupons and also free mobile recharge on installing their app on your phone. Applications like – Belly, Foursquare, FrontFlip, KeyRing, Loyal Blocks, Perka, Slyde and SpotOn are being used by small businesses all over the world. These applications identify the loyal consumers, give points and also reward them depending on the campaign criteria. Through these applications, bulk messages and emails can be sent to the 'listed' loyal consumers.
How these help small businesses –
Small businesses can monitor their consumer's buying behavior and encourage them to buy more. Messages in forms of discount emails, sale, and special offers can now directly arrive in their consumer's 'inbox', from where they have the maximum exposure. Smartphones and apps are saving small businesses from putting in precious manual labor that was used extensively in designing, executing and managing small business loyalty programs earlier.
What you can expect as a consumer?
Being a consumer, you get reward points or earn coins when you buy specific product. Later on, these could be redeemed to buy a free product from the same company or retail store. In addition to this, reward programs treat special customers by giving them advance information about sale, new stock arrivals and lucky draws.
The traditional business loyalty programs involved more physical cards and they were given to consumers on random basis. Majority of these consumers kept these on their refrigerator only to find later that the reward program has expired. With applications especially meant for rewarding consumers at the right time, and influencing their purchase decisions, this scenario has definitely improved. Newer apps that will come to the scene in 2015 will be more targeted, user friendly, specific and meaningful, says a leading industry expert.