As the countries around the world are planning to unlock, there are infinite anticipated questions about the business landscape ahead that remains a riddle. The changes in consumer behaviour will persist for quite some time. Businesses will have to understand the depth of these changes and re-strategise their market approach. During such uncertain times, companies and businesses need to be on their foot to gather and analyse data quickly and accurately. This will help them to be agile, take response measures, and make informed decisions to whatever twists and turns the pandemic throws their way.
While there are deeper learnings about consumer behaviour, three trends are emerging across the sectors and domains – contact-less experience, social distancing, and digitization. Irrespective of the location, industry, or sector, the one strategy that will address these trends is of e-commerce. In the recent few weeks, the world has observed a new wave in the usage of e-commerce platforms. The industry has become more dense and intense than ever for millions of businesses who may have not thought about selling online before the COVID-19 pandemic.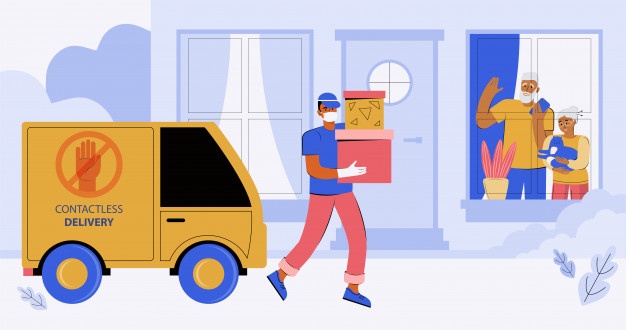 Let us look at how businesses can use e-commerce technology to scale during and post this pandemic:
Convenience:
Convenience has always topped the list while strategizing the e-commerce plan. People are getting used to online shopping mainly because of this major factor. One thing that companies must understand that consumer habits and preferences keep changing and they need to adapt to it. To be at par with ever-changing dynamics of what is convenient shopping, the business will have to do real-time research and take necessary actions accordingly. Currently, people are looking to shop for essential products such as groceries, medicines, dairy products, etc at their convenience. Many e-commerce apps and companies have understood this and tried to deliver in-demand items conveniently to consumers. For example, Swiggy and Zomato had started delivering groceries through their food-delivery mobile application.
Social distancing and contact-less experience: 
As the countries have started to unlock, there has been a major concern about a pandemic blowback. The increased focus on personal hygiene and the new normal social distancing has lead to the emergence of 'contact-less experience'. This will encourage continued online shopping and reiterate the behavioural change in the long run.
Elderly Consumers to come online: 
For a long time, the elderly population is expected to be in self-imposed quarantine as they are most vulnerable to the COVID-19 infection. Hence, they are likely to use online mediums for their regular shopping and delivery. With them signing-up as customers of the e-commerce platform, the existing customer behavioural trend will be altered and accelerated. The population of 65+ aged is huge in many countries, therefore this will make up a massive customer segment for the companies to serve digitally.
Intensified Competition: 
Convenient, safe, and agile practice of shopping and delivery is what the customers today are looking for. If you lack behind in any of these key practices, or if your competition is doing it in a better fashion, then you are bound to lose customers until you adopt a new approach. For example, when the food delivery platforms like Swiggy and Zomato started delivering groceries, they were strongly competing with bigbasket, Grofers, Amazon, Godrej Natures Basket, etc. Even while they did have tough competition, the approach was well accepted in the market. Therefore, when businesses disrupt and emerge, they become a better and strong competition.
Many online customers are changing their behaviour and purchase patterns as they are opting for a more convenient, safer, and time-saving experience. This will add some strain on e-commerce platforms and online retailers today. How they analyse, gather insights, and react to these changes will define the future of the e-commerce industry in the world. Even post the removal of lockdown restrictions, the consumer behavioural changes will remain the same for some time. This change will transform the retailing and e-commerce landscape for the years to come. If you are looking to set-up an e-commerce platform or a mobile application, then reach out to us at +91- 9863077000 or [email protected].