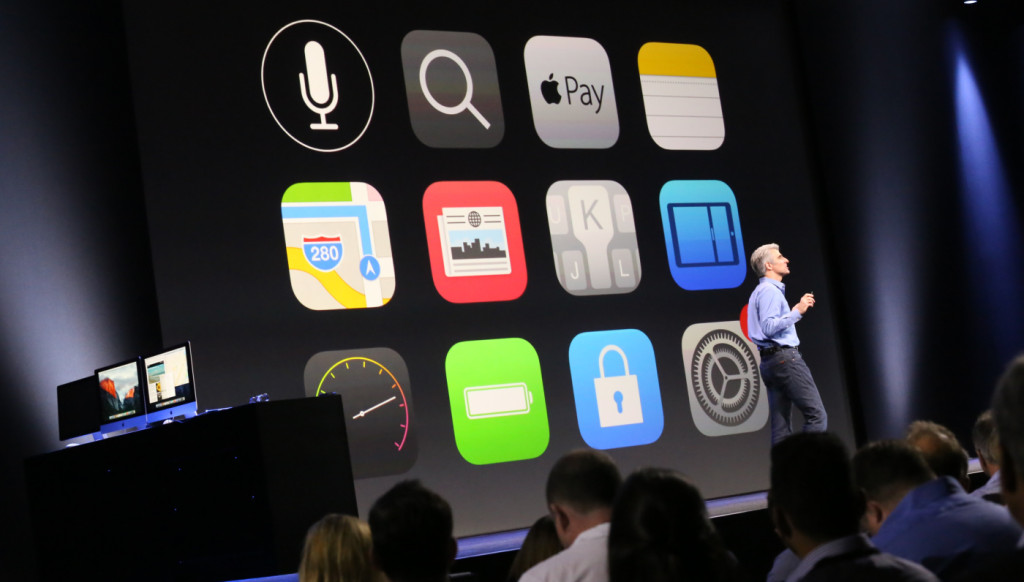 Few would have expected the amount of tweaks and updates announced at the annual Worldwide Developers Conference (WWDC) currently underway in San Francisco. What has unraveled so far is a big list of updates across the board – technology, software and hardware. The new versions of OS X, watchOS and iOS were just a few of them.
Here are some of highly exciting details that hogged the limelight at the annual conference –
Improved version of OS X– An interesting update was the release of OS X 10.11. Here the focus was on polishing the existing firmware for better user experience and improved efficiency. For instance, in Safari 'pinning sites' allow you to load them faster. Also audio can be muted from the tab itself rather than going to the actual webpage. Spotlight ensures better search capabilities, while Metal optimization tool will look at boosting performance on Apple devices.
iPad split screen – What was present for last 3 years on Samsung and other Android devices has now come to iPad. Yes, iPad now has support for multiple apps on a single screen. iPad Air 2, Air, mini 3 and mini 2 users can now access multiple apps at the same time on the screen either in 50:50 or 70:30 ratio.
Release of iOS 9– The release of iOS 9 was a surprise to many Apple aficionados. It sees more refinements to existing functionalities and UI from iOS 7 and 8, rather than wholesale updates. It comes with a reduced setup size and adds 3 extra hours to battery time with its 'low power mode'. While the beta release is scheduled for July, it will be released publicly by the fall season.
News App– Taking on Google Newsstand and Flipboard, Apple announced its own News app that presents highly customized news feeds and content to users (i.e. provide only from those sources that the user selects), but in a visually appealing presentation format. 
Transit directions in Maps– When Apple announced that Apple Maps is used 3.5x more than other similar maps apps, it made sure there was something for this app too. Now users can access transit direction to nearby places on Apple Maps. It also provides Location cards in case the destination store or restaurant is featured on iOS app store.
Software upgrade for Apple Watch – Its been just 60 odd days to the Apple Watch launch but its already getting a major software update in the form of watchOS 2. It now gets third party app support, which means a radical explosion of possibilities to which the watch can now be put to use.
Music Subscription– A big update, the Apple Music transforms iTunes and for a $10 monthly subscription of streaming music, unleash a host of exciting features on the subscriber; all this in a bid to win over defectors to Pandora and Spotify.
Siri gets an update– Just like Google Now, Apple's proactive assistant, Siri, will check data in your calendar, contacts, emails, and schedules to provide contextual information or reminders. For users wary of privacy, Apple is promising security of the data residing wholly on the cloud.
Liked any other update that you might have heard or seen of? Do write in with your comments and let us know.