During the Annual Day celebration, GWL identifies & honors the Real Superstars across levels & departments.
On our annual day celebrations, everyone was taken by surprise. Many had tears in their eyes.
We were awarding star performers of the year with 'Superstar Excellence Award' & towards the end we called our security guard Nazir on stage to collect the award. When we announced his name, he couldn't believe it. Neither could most of our employees.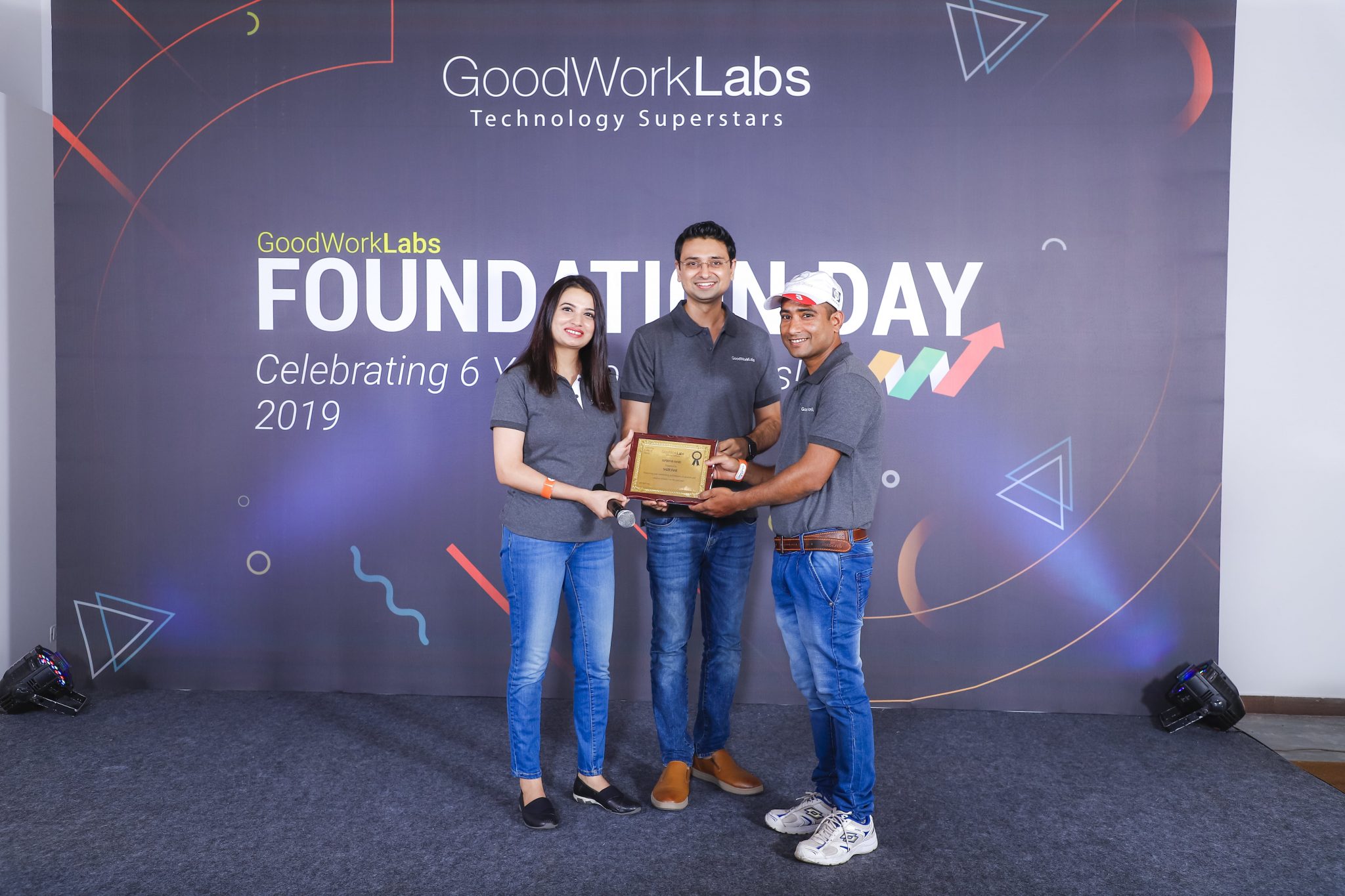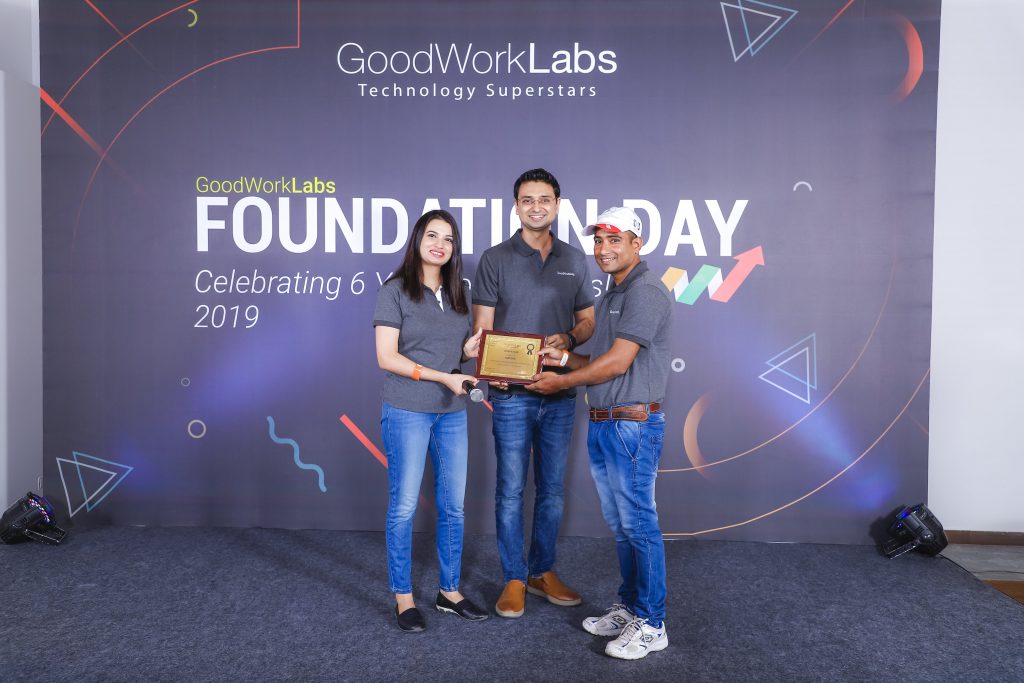 Nazir is a tireless & most selfless human being. For the last 4 years, for him everyone working in our offices comes first & he comes last. He is ready to help anyone, whatever it takes. I don't have words to express my gratitude towards him. The least we could do was give him the highest award of the year.
He was ecstatic to begin with, but when we gave him a mike to speak, he was in tears and so were many of us. He couldn't believe a security guard would be given an award on par with other employees.
This is the culture we foster at GoodWorkLabs. It doesn't matter what designation you carry, we value basic human traits beyond anything else & honour them. My hope is we can create a thousand Nazirs in the years to come.
My best wishes to Nazir! He deserves this award more than anyone else! Please join me to congratulate him!
Wish to be a part of such an amazing team which gives each employee an equal opportunity to grow & to prove their caliber? Check out our current openings and Apply Now!
[leadsquared-form id="10463″]