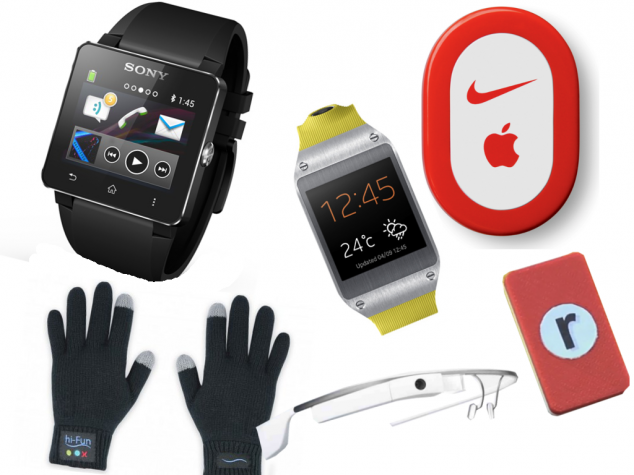 A decade ago, people saw the inception of smart phones and other touch screen devices. In the last 10 years or so, the popularity and usage of hand held devices like Android Phones, iPhone, and iPad grew exponentially. However, nowadays,wearable devices are experiencing massive adoption in current times. Though wearable smart devices such as Sony Smart Watch have been around for quite some time, it is only since 2014 with the announcement of Apple Watch that the technology has become really pre-dominant.
Wearable Devices – A Compelling Technology Opportunity
The rapid proliferation of wearable technology has prompted many companies like Sony and Apple to ramp up their investment on wearable devices. Not just Sony, Samsung or Apple,even other tech companies are also planning to cash in the opportunity of catering to the growing demand of wearable gadgets. Some reasons why this is becoming a lucrative segment are as below –
Visual appeal – Aesthetics is perhaps the main reason that is compelling consumers to go after the wearable devices. This in turn has created a huge window of opportunity for technology solutions providers who are looking to capitalize with their distinct offerings.
Variety – When we talk about the wearable gadgets, it mainly includes smart watch. But, it also incorporates other gadgets such as health monitors, virtual reality headsets, activity trackers, and pedometers.
Ease of use -Unlike smartphones and tablets that you usually have to hold them or carry in your pocket or handbag, a smart watch can make it really easy for you to make/receive calls, check out your emails, and other such stuff without holding an additional gadget. Since the device is already attached to your wrist, therefore you do not have to engage both your hands when operating it. This benefit becomes more significant when you are driving or busy doing other activities.
Lifestyle choice – These devices not only help in productivity but also help in maintain a healthy lifestyle. They help record vital parameters, and offer guidelines through the heaps of data they collect. Since fitness has turned out to be vital these days, therefore more and more people are now spending their money on purchasing such wearable devices, which also explains why investors are finding this market a lucrative one.
Smart customization – A lot of wearable gadgets come with a feature that lets you to manage your smart phone, smart TV and other devices with a single tap. This is the reason why people are falling for the concept of wearable devices, and companies are investing more and more on them.
Though Sony, Apple and Samsung are considered as the major players in the field of wearable gadgets, but there are couples of other worthy competitors too in this space, such as Pebble Steel, Garmin, and LG. With so much dynamic activity going on around the world of wearable devices, the action will certainly heat up in this space in the coming few months especially after the recent launch of Apple Watch. Stay tuned to know more on this exciting new technology.