Work with the smartest minds in Technology!
GoodWorkLabs is conducting a 2-day walk-in interview marathon for Java Developers in Bangalore.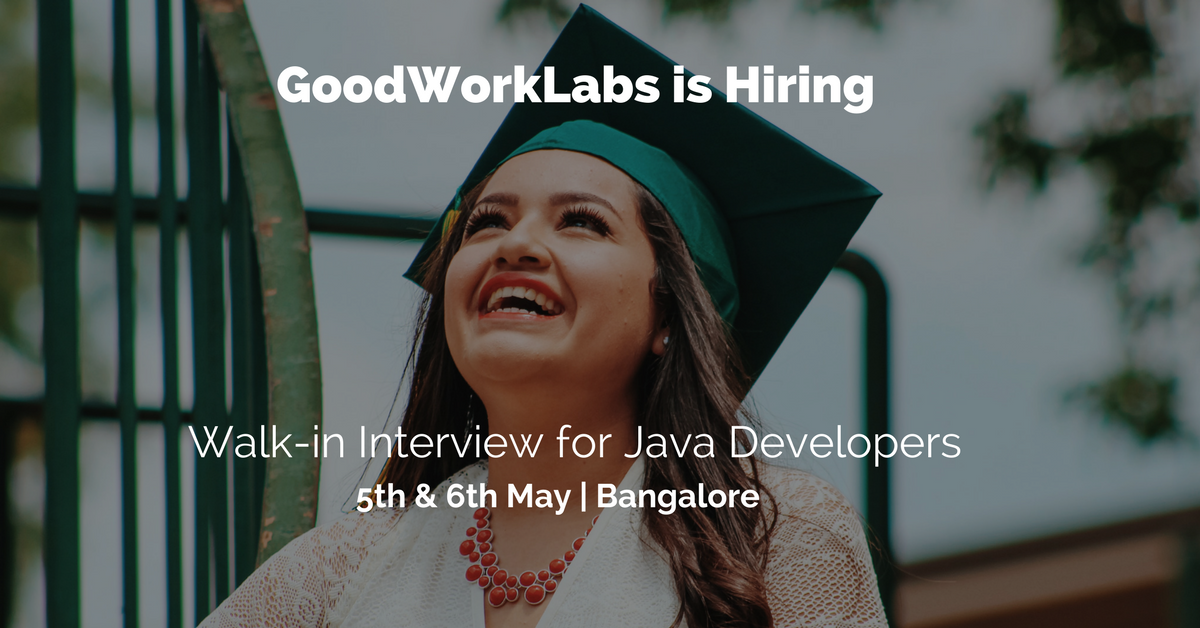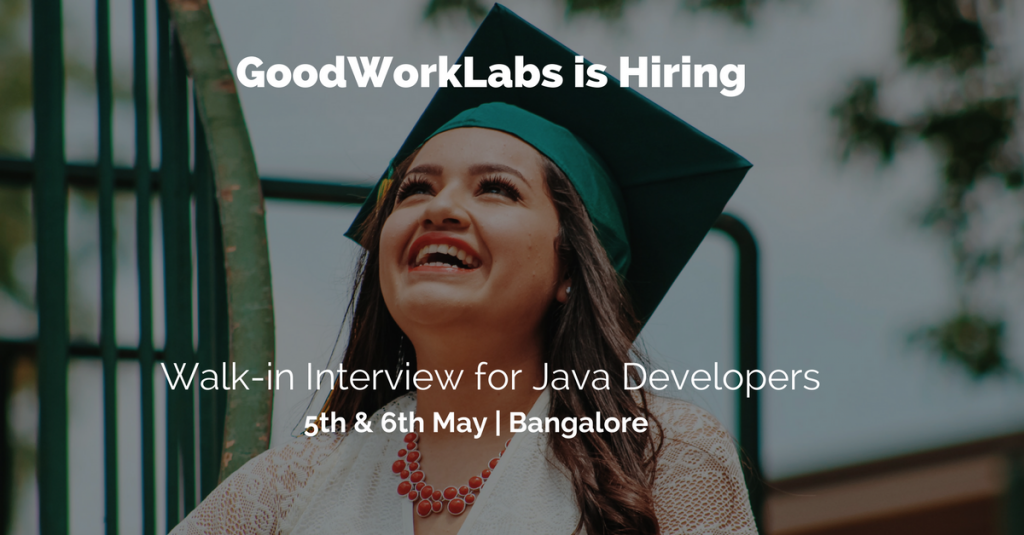 Job Description for Java Developer:
1) Should have minimum of 3 years of work-experience
2) Excellent programming skills in Java
3) Should be proficient in Algorithms and Data structures
4) Expertise in Struts, Spring, Hibernate, XML, Web Services
5) Experience in using Weblogic, Apache, Tomcat, Oracle
6) Must have proficient knowledge of software development methodologies and life cycle
7) Excellent verbal and written communication skills
8) Ability to work independently and also as part of a team
9) Education qualification: B.E / B.Tech / M.Tech
Preference will be given to candidates who can join us immediately or have a 30 days notice period.
Date and Time of Walk-in Interview:
The Walk-in interviews will be conducted over 2 days as below:
Date: 5th & 6th May (Friday & Saturday)
Time: 10.00 am to 5.00 pm (Friday) | 9.30 am to 2.00 pm  (Saturday)
Address: GoodWorkLabs, 4th floor Akshay Tech park, Whitefield, Bangalore –  560066
If you are looking for that ONE chance to give your career a boost, then GoodWorkLabs is the right company for you! Drop by for an interview and walk out as a Technology Superstar!