The major app stores today (Google Play and iTunes) were hosting near to 3 million apps by July 2015. The popularity of apps has even gone on to replace business websites as the platform for revenue generation. However, getting noticed takes more than a workable app. According to a research by MobileDevHQ, almost 47% iPhone users in the United States find apps by browsing through the iOS store. On the other hand, 10% go for the top featured apps in category charts and 9% depend upon Apple's featured screen. The behavior is the same with Android users. This only goes on to suggest that there isn't a substitute for high ranking.
If you have been into SEO, App Store Optimization (ASO) wouldn't be more complicated. To get more holistic ranking, the focus should be on creating listings that give the best chance to your audience. Here are the basic things you must take care of:
1.     Keywords
Obviously enough, keywords are the first point of contact between the audience and the app stores. The same white paper by MobileDevHQ suggests that using the proper keywords in the title of you app can result in an increase of 10.3% when it comes to ranking. The aim should be to accurately suggest/convey the subject of your app and this should ideally depend upon:
ü  Keywords with the highest volume of searches
ü  Keywords with the lowest competition
ü  Keywords with highest relevancy
Tools like KeywordTool.io could be of huge help when trying to find the best keyword, categorized by language and country. You can always opt for changing the title of your app in the future but this would mean losing on the acquired "search power". So, all of it should be taken care of from the beginning itself.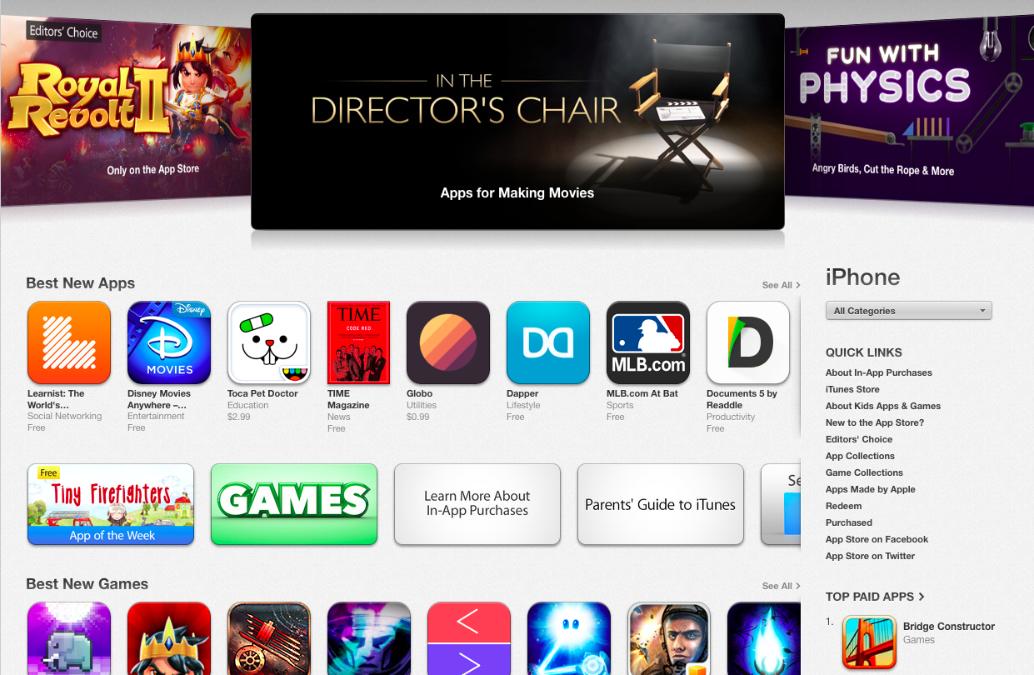 2.     User acquisition channels
The explosion in the number of mobile users has also leveled up the competition. Currently, advertising and app store search are the most popular channels for acquiring users. For businesses, the advertising spend is mostly limited to paid install campaigns, also called cost pr installs (CPI). Fiksu suggests that the current cost of acquiring each loyal user can run into $4.14 (as of September 2015). CPI has been used by businesses (especially the new ones) to get that initial "burst" and rise up the charts. This can give you the much needed visibility and from then on, you can work upon acquiring organic optimization.
3.     Optimizing in app stores
Recent data suggests that users looking for an app would generally use a two-three word phrase. It's important to know the best ways to describe your product (apps in this case), its features and how the target audience would look for it. Now, both Google and Apple play stores have different kind of app listing fields but some similarities do exist:
Both present a name and title and would be the perfect way to speak about your features. Apple allows a 255 character limit while Google allows only 30. Apple further provides 100 hidden/private character field that can be of help.
Optimizing app store listing is only the start of a long ASO process but it does ensure that you are working organically towards success. Research hard to understand the best practices.