As a young student during her engineering days, Sonia Sharma always dreamt of creating jobs rather than working for an organization as an employee. She never gave up on this dream and went on to create GoodWorkLabs, a multi-million dollar outsourced product development company.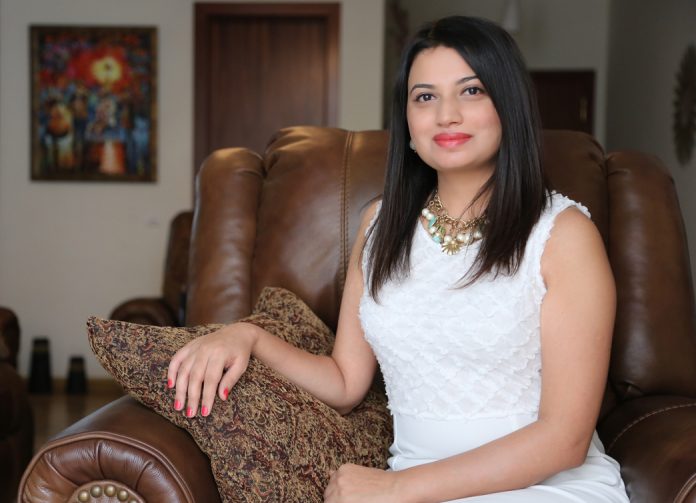 Sonia is one of the leading women technopreneurs in the IT industry. She wanted to create a world-class product development company to build high-end products, mobile apps and games for leading companies. She sensed a dearth for qualified 'product development' companies and thus she established GoodWorkLabs in January 2013. Today, GoodWorkLabs is noted among the top outsourced product development companies and has recorded a 500%  revenue growth year-on-year.
Today on the occasion of Women's Day,  we would like to celebrate and share her inspirational journey with the world and motivate every woman who dares to dream and make a difference!
Read this exclusive coverage on Inventiva that showcases how women like Sonia Sharma are breaking all prejudices and establishing themselves as leaders in the Technology industry!
In a one-on-one interview with Inventiva:
1) Share the idea or story behind the venture – How did it come to an existence? How did you identify your co-founder?
I always wanted to be an entrepreneur. At an age of 21, during my engineering college days in a laid-back city of Shimla, my dream was to create jobs and become an entrepreneur, rather than just become another brick in the wall. I'm glad I have realized my dream by founding GoodWorkLabs.
After working for couple of startups and witnessing 'how it's done' I started GoodWorkLabs in January 2013. By positioning ourselves as the 'product' guys in the IT services industry, we were able to bag couple of marquee clients at the very outset.
This helped us establish our credibility and there was no looking back since then. Later that year, serial entrepreneur Vishwas Mudagal also joined GoodWorkLabs which further fuelled our growth. Thus began the journey of a solid company, which has grown 500% year-on-year since its inception.
2) What were the problems you faced during the starting days and how did you resolve them?
When we were starting out, finding and hiring the right kind of talent was the biggest challenge we faced. It is 'the' most critical factor as it makes or breaks the company's growth. The talent pool in India is big in terms of numbers but finding good talent is difficult. A part of it is to be blamed on our education system.
But we have created a 'hiring philosophy' in accordance with our objectives and growth plans. At GoodWorkLabs, we focus on hiring candidates with two qualities. One is passion – we look for people who are eager to learn, contribute and grow with a positive attitude. The second is – we look for problem solvers!
Both these philosophies together have helped us set a positive work culture and attract a crowd of like-minded people. As the saying goes, 'birds of the same feather flock together.'
3) Where do you want to see yourself in next 5 years?
As part of future road-map for GoodWorkLabs 2.0, productizing our services was critical. We spent a lot of time brainstorming with our clients, industry experts and our internal teams and what we realized was that in order to reach out to a larger audience across the globe, we would have to build a robust and scalable platform which both customers and businesses could use to launch their mobile applications, to automate work-flow processes and to integrate their business solutions.
This led us to build a phenomenal enterprise mobility platform called GoodWorks Mobility.
We will be launching GoodWorks Mobility shortly. What's amazing about this launch is that we have already successfully signed up marquee clients for pilots and have further tied up with industry biggies to take our product to the market with several partnerships. That's a super validation that the product will succeed because we have been very practical in our approach.We are very excited about this launch and this product will be most probably handled by a separate entity. With this move, we will become a group of companies.
Promoting Growth in 2017: Turning into Angel Investors
In January, 2017 Vishwas and I decided to become Angel Investors. We are all set to mentor upcoming startups and extend our expertise and thought Leadership to help businesses grow. Money is just one of the many benefits that startups would get under our mentorship. Startups would also get access to a bunch of other benefits such as valuable network, free office space, technology and design consulting, PR and marketing.
Bangalore is a breeding ground for startups and both Vishwas and I have been enthusiastic about creating an ecosystem for startups to succeed. So anyone who is a startup or is someone with an idea but unsure if it is business worthy, then GoodWorkLabs is offering them an opportunity to begin through our coworking venture GoodWorks CoWork
Five Years down the line:
GoodWorkLabs is striving to become the global leader in the innovation outsourcing space as we continue to take up complex technology and design work on outcome basis for customers worldwide. As part of our expansion plan, we will increase the headcount in our US office in the San Francisco bay area. We have significant demand for our services in that area. Also, we will continue to expand in key geographies around the world including Europe and APAC, and by bringing out products and solutions for different industry verticals. We intend to scale by keeping our DNA intact.
4) What do you feel is the major difference between entrepreneurs and those who work for someone else?
Passion and perseverance are the two traits that differentiate entrepreneurs from the rest. We end up looking out for the same in our employees also but it's very hard to find.
5) If you had the chance to start your career over again, what would you do differently?
I don't think I'll do anything differently. I have enjoyed my journey so far… I have experimented and failed before finding success in GoodWorkLabs. I feel that failures are very important as they make you who you are. Even if I had started off my career differently, I am sure I would have experimented and would have had my share of failures before finding success.
6) Anything, you would like to say to our readers or upcoming entrepreneurs?
In my industry, quality and on-time delivery is very important, which translates into the trust (or lack of it) your customer has in your company.
Always ensure that your processes are in place and that you invest in a team, which can deliver. No matter how unique your idea may look like, no matter how much funding you have raised, no matter how much user base you have, if you are not clear about how you are going to make money, you cannot sustain yourself.
Once your idea goes through the above litmus test, it's very important to figure out how you are going to execute it. A solid idea needs a solid team, which can execute it. It's very important to take a calculated risk and your idea should be validated before you go full throttle about it. We have often helped many startups with their minimal viable products which they used to test the waters. Upon getting positive signals after user validation, many of our customers were able to raise funds and build the business of their dreams.
If you would like to read the entire interview with Inventiva, please click here.