As one of the largest global networks, Google never fails to surprise its audience and followers. From unique algorithmic changes to new tech innovations, Google has pleasantly surprised millions of users out there. Recently the company has launched the Android 7.1 Nougat and it's quite different from Android 6.0 Marshmallow.
The new Android 7.1 Nougat contains additional features along with special functionalities. However, most of these changes are on the operational level. Breeze through this blog post, and know how the Android 7.1 Nougat is different from the 6.0 Marshmallow.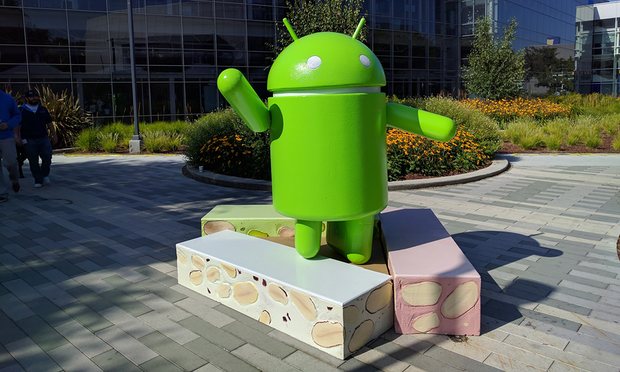 The emergence of Android Nougat and Marshmallow
The Android 6.0 Marshmallow update entered into the market in October, whereas the 7.1 Nougat came into the tech arena on 22nd of August 2015. Although Nougat is yet to have an official release, users can find it as Developer Preview or on the Google Pixel.
Android N had been in the processing labs for quite some time. The first release was on March 9th, after which Google was flooded with feedbacks. The company took note of these suggestions and worked on them. As a result, Android 7.1 Nougat arrived in the market with better functionalities.
More surprises on the way
High-performance and dynamic features aren't the only thing you get with Android 7.0 Nougat. The company promised to release 'MR Builds' or 'Maintenance Releases' throughout a year. As the result, users will have the opportunity to test next versions quite earlier than expected. It was in late October that Android 7.1 Nougat entered into the tech arena.
Although it's only available for Nexus devices as of now, the makers are putting their best efforts to bring it for Smartphones and other devices. The Android 7.1 Nougat shares compatibility with almost every device and platform. Other than that, manufacturers like Motorola, Samsung, and LG will also offer updates.
What's new for users?
As of now, the 7.1 Nougat update is only available for Nexus 6P, 5x, and Pixel C. Compared to Marshmallow, this new upgrade from Google offers more functionality, speed, and swift operations. Let's take a look at the new features offered by 7.1 Nougat:
Availability of 'Android Instant Apps'
Improved battery life powered with 'doze-on-the-go' mode
Seamless updates
Revamped settings and notifications menu
App-icon shortcuts
Round icons
Space Savers
Bunched notifications for clutter-free and clean look
Call screening
Number blocking
Quick-Setting tiles
With these unique features, the Android 7.1 Nougat will surely offer great experiences to users. If you try comparing it with the 6.0 Marshmallow, here are some of the additional features to enthrall you:
Multi-window support
Notification-Bar Toggles
Quick Settings
Android 'N' settings
Data Saver
Night mode
Android TV Recording
It's not the end; the Android N has several other features to offer. Most importantly, it boosts the operations and functionality of your device. In an age where speedy operations are critical to the success of any task, this latest Android update surely brings good news. Let's hope it rolls out in the market at a great speed.