Businesses looking to set up an online shopping portal are often put off by the intimidation of escalating costs at the development stage. While e-commerce portal brings in remarkable results thanks to shifting customer preference and the deep penetration of mobile, the prospect of high development costs is a key reason why most e-commerce sites do not get past the ideating stage.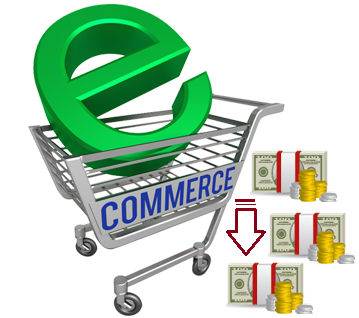 If you want to know which are the pain points as regards costs during e-commerce development and ways to circumvent them, then read on…
Hosting – One of the critical elements of e-commerce portal is the space needed to store descriptions, databases, high res images, payment gateway integration, individual integrations and security programming. Many companies face disconnect between the products they have listed on the site versus how much space is required to store them. Most e-commerce stores start small, with a handful of product categories and few seller networks. This calls for smaller hosting space. However, hosting space should not remain constricted but rather be flexible as per the growth of the store. Such smart managing of hosting space will help save a ton on overall development costs.
Strategic Planning before actual development – Both client and developers have been guilty of not putting in enough time and efforts at the planning stage simply to save some time. However the benefit of investing dedicated time into meticulous planning far outweighs the negatives.
As a good developer you would start off with a brief questionnaire to know more about the client and its target audience. Some of the key questions to be answered at the planning stage would include –
1.   Knowing about the customer (e.g.- whether B2B or B2C)?
2.   Knowing about the best way to attract them to the portal
3.   Pointers on heightened customer experience during online shopping
4.   Key add-ons/third party/individual integration to the site
5.   Handling scalability and growth in future
6.   Handling scope creeps or revisions to schedules and estimates
Answers to these will help to decide on an appropriate choice of platform and back-end before you commence with the actual coding. If this starting point seems overwhelming to you, it will be good to hire the e-services of a good consulting firm. The investment and time will definitely help in a streamlined e-commerce portal development process.
Choose the right platform- Each shopping platform has its pros and cons. You need to be aware of what suits your project needs best and then decide on an appropriate platform in order to keep development costs low. For instance, Magneto is a good choice if you need thousands of products to be put up on the shopping portal. However it tends to be very heavy. On the other hand, Shopify provides a hosted platform that guarantees 99% up-time, complete data security and competent tech support.
While Shopify may take a bit more time to customize the storefront, OpenCart provides a lot of flexibility in modifying the look and feel of your digital store. Also when we consider the compatibility and pricing of plug-ins, the open source OpenCart platform offers plug-ins that is around 30-40% cheaper than official Woocommerce plugins. On the flip side however, people have had problems with OpenCart tech support.
Considering above factors will certainly help you keep both costs and time of development in check.