GoodWorks Angel Fund was covered in the Midday newspaper.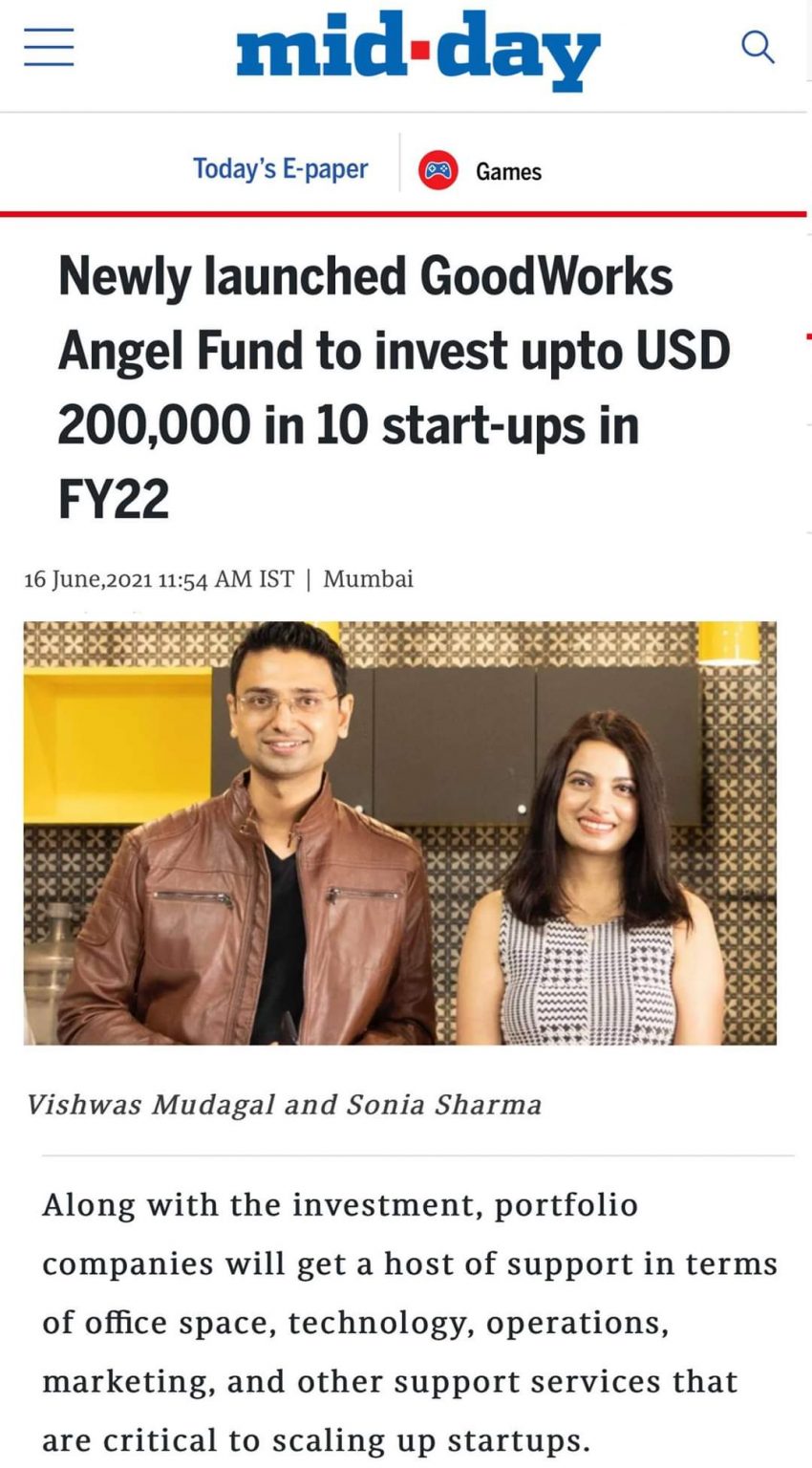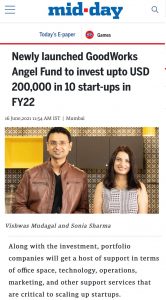 Here are the excerpts – 
Launched by serial entrepreneurs Vishwas Mudagal and Sonia Sharma, this new undertaking will invest and support startups & entrepreneurs across a spectrum of industry verticals and domains. 
"This is our humble attempt to shape the future, to make this world a better place for all of us. We want to help startups and entrepreneurs who intend to 'Dare Mighty Things' and scale-up world-changing products/solutions," said Mudagal. 
Initially, the fund plans to invest in 8-10 high-potential startups every year in their early stages. The investment ticket size per company will typically be from $20k to $200k USD. And just not the investment, the portfolio companies will get a host of support in terms of office space, technology, operations, marketing, and other support services that are critical to scaling up startups. 
"This initiative will help us create a solid ecosystem in the industry. After running several startups, I relate to budding entrepreneurs with a dream, who need our support to combat setbacks and stand tall amidst any situation. We will help them realize their vision," said Sharma.
***

Connect with us on our social media pages, and stay updated with the latest news from GoodWorks Angel Fund and our portfolio companies.