UX design is the backbone of a website. The whole UX design process is responsible for creating your site the way you always visualized it, and how a customer will see your website on accessing it.
UX design is a procedure of enhancing the user experience, or user satisfaction by increasing the overall efficiency, and usability of a website. When we talk about conversion rate, it is directly related to the UX design of the website. This highlights the importance of a great UX designer for any business.
What is very important to note that a great UX design involves several factors than just an intuitive user flow and an appealing layout. A good UX will entirely change the way a user browses a website. It is bound to bring more traffic and increase conversions.
An improvement in the User Experience will convert your website visitors to business leads, buyers, and even brand loyalists.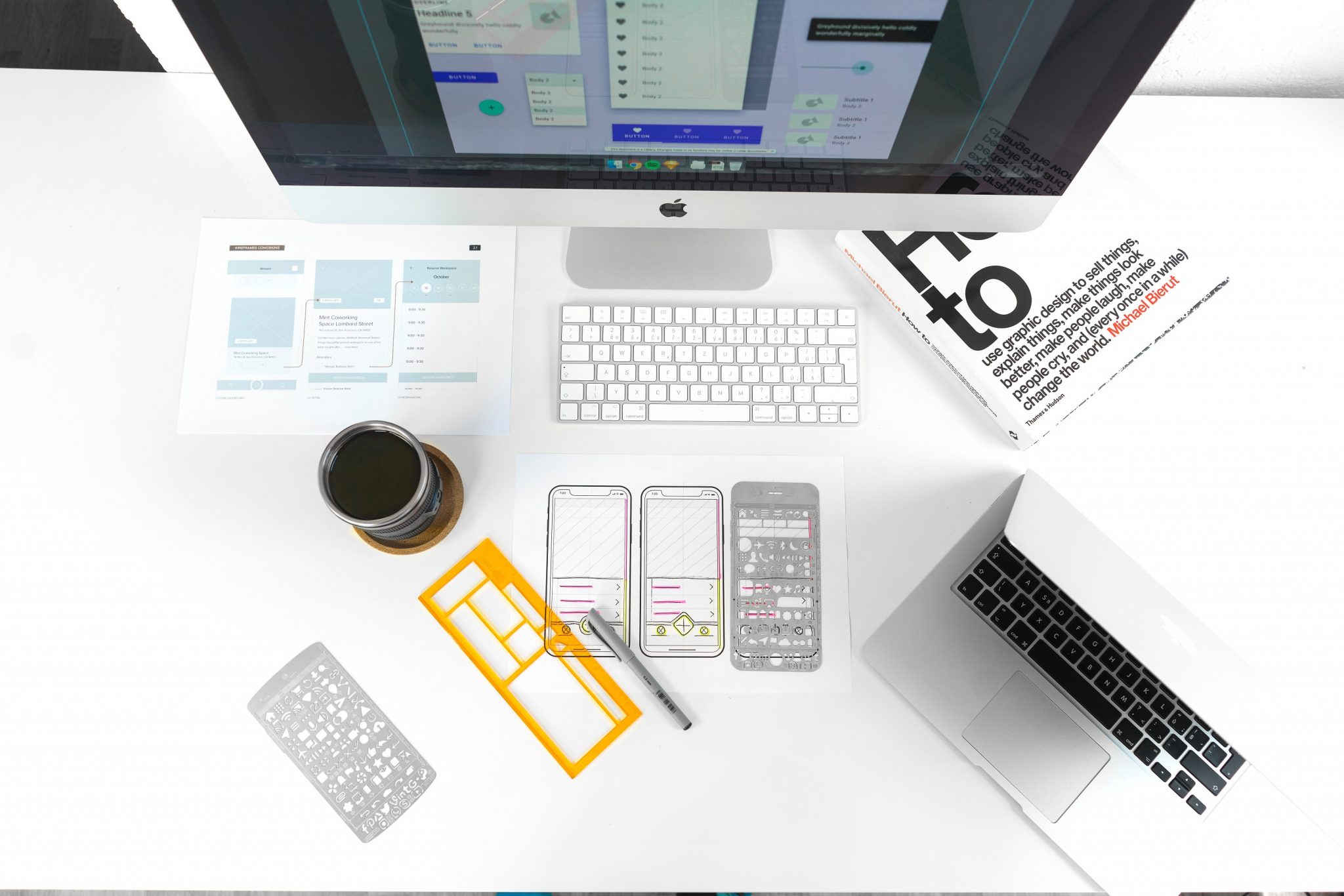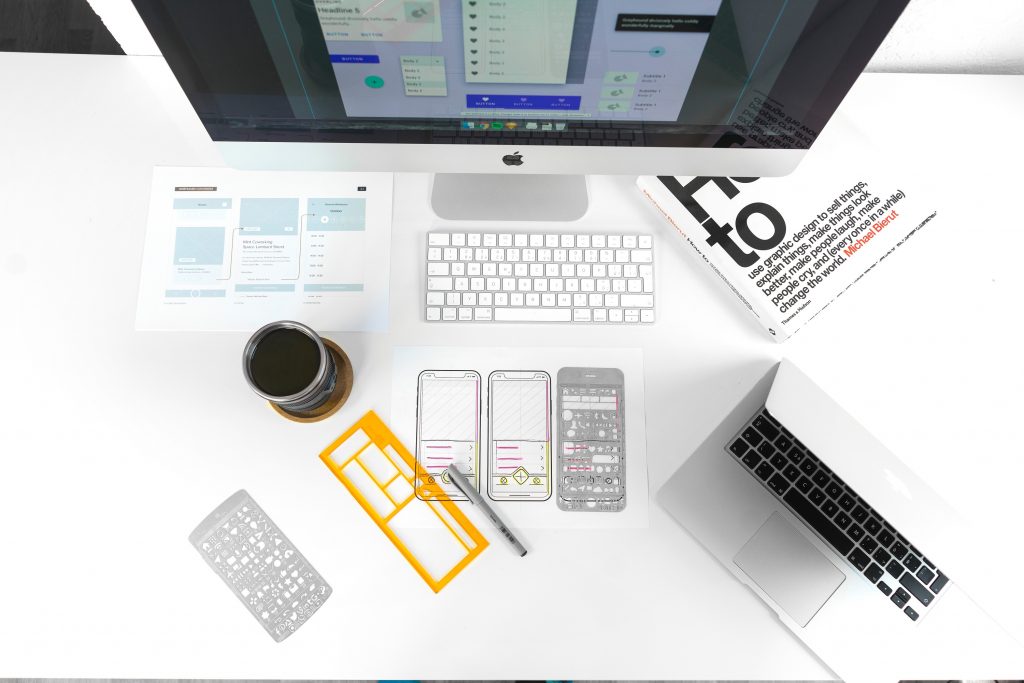 Ways to Improve the UX of Your Website:-
It is not very difficult to look after ways to boost the aggregate experience of your website.
These four ways serve the purpose for you just as effectively:-
1- Have an Easily Visible Call to Action Button
Call to action (CTA) buttons have a significant role in guiding the users for conversion. The most commonly used CTA's are: to sign up for updates, start a trial, download the app, schedule an appointment, and a lot more.
Furthermore, having a clear and appealing CTA button always provides excellent experience on a website. This Call to Action attribute deserves a space on every website page. There is no denying that sites with clear CTA buttons bring more conversions with them.
To add to it, if your website has several folds, your CTA button should be above the fold for easy visibility to the users.
You can keep a few more things in mind for CTA buttons-
The color of a CTA button has a lot of importance. The use of specific colors can provide a lot more visibility to the button. Try to use contrasting colors for CTA's when compared with the color scheme of the complete web page.
The text on a CTA should be action-oriented. Passive verbs are strictly not advisable. This text needs to be subtle but active enough to make the user take the desired action.
The word count, while writing the CTA text, should not exceed more than five words.
Having a visible Call to Action button is very imperative to provide users with a great experience.
2- Control your 404 Errors
When a user looks for something on the web, they expect to land on the exact web page they were looking for in the first place. If they fall on a page error, like 404 in most cases, it will take them no time to switch over to another website for a faster experience.
It becomes very apparent that 404 errors have the potential to take active users away from your web page. What is also evident is that these errors can never be completely taken care of.
This is why a question arises- How to accurately take care of this problem?
The first way is to find out those pages where the search results show 404 errors and fix them as quickly as possible.
Instead of allowing your website to display a standard '404 error: page is unavailable' message, you can get some customization done for the error messages to make things a little friendly for the visitors.
You can take the help of some relevant, pleasing, and entertaining images for the error page to reduce the anger and frustration of a user considerably.
Convey to the users that you are the provider of a very smooth and comfortable browsing experience. For doing that, personalize the error text to add a personal touch to it.
It is crucial to know that you cannot eliminate these error texts, but taking enough care not to irritate the visitors will always be an added advantage for your UX.
3- Make Use of Authentic Images
Images have the potential to enhance the appeal of any web page instantly and make the content more authentic and believable. The kind of images you use can easily make the entire call of the page is good or bad.
To be sure about the images you use, the first advice is to keep away from stock pictures. Using them is always cheap and very easy, but they tend to be more harmful than beneficial in the long run.
These stock images do look professional, but it is never difficult for the users to understand that they are stock images, and such behavior will make them lose their interest.
Original and authentic images always attract more visitors because they bring a realistic touch with them and ensure connectivity with the users. The stock images, of course, become repetitive and bore the visitors.
If you use stock images for your web page, it sends a wrong message that you were lethargic in investing your efforts to design your website. Stock images will not allow your site to look unique, as users will most certainly have come across the pictures before.
You should make it a point to use only original images, irrespective of how basic or simple they look. The key here is to stay away from stock photos at all costs.
4- Ensure a Quicker Page Loading Time
If your web page is guilty to load slowly, it is enough reason for users to eventually abandon your site and go to a website having a quicker response time.
So, if your landing page is slow, there is a high probability that visitors will not even go through your website entirely. Also, you should also take care that just improving the loading speed is not going to be enough. Optimizing your website for mobile users is also very important.
Conclusion
Providing a lot of relevant information is not what User Experience is about. It is about how interactively, and how engaging are your efforts to ensure that information.
You might have a great product to show, but if you fail to catch the attention of the user, it will never be enough.
If you wish to have a website with all the trending practices for a great User Experience, we can help you. Get in touch with us!