How IoT is Fostering the Age of Smart Manufacturing
Despite the IoT's decade-old origin, the technology in recent years has had an exceptional run that could only be paralleled to that of Midas' Touch. Although Midas' gift eventually became a curse to him and those around him, IoT has been nothing but a boon to those that use it. There are a great many verticals that have embraced the power of IoT and yet there are many more that still shy away from this relatively new technology. Manufacturing is a sector that has been on both sides of the spectrum when it comes to the implementation of IoT. There are very few companies that employ IoT as part of their manufacturing initiative, even though most industry leaders expect over 75% of the global manufacturing to include technologies such as IoT to boost visibility in the supply chain. This is the basis for the concept termed as Smart manufacturing.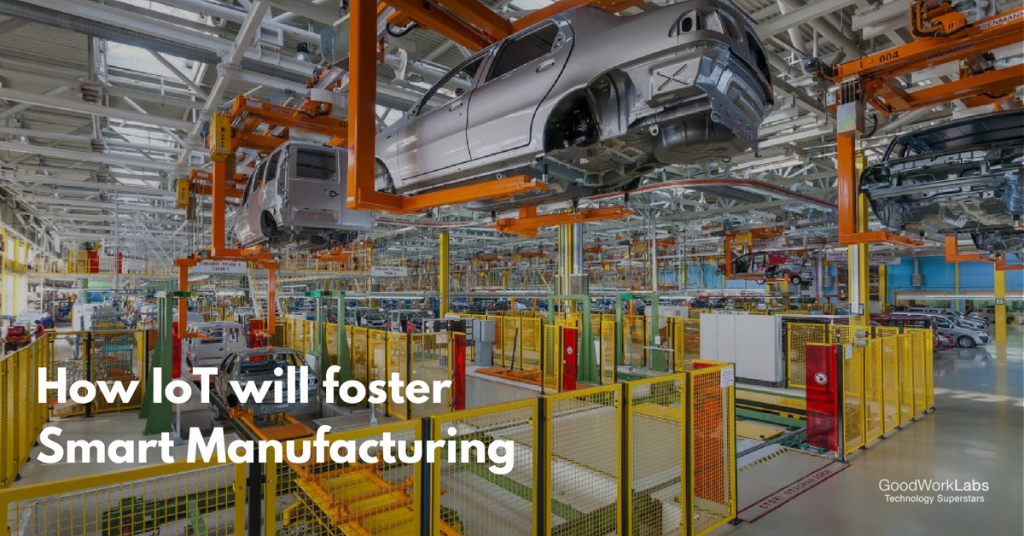 What is Smart Manufacturing?
Smart manufacturing is an aspect of manufacturing where the latest advancements in IT and manufacturing are employed in cohesion to improve productivity and enable flexibility to address the growing needs of a global market. This involves the use of both advanced software as well as hardware which include fields like robotics, AI, IoT etc. This use of technology impacts both the physical aspect of turning raw materials into products and all the logistics and financial concerns associated with the various processes. There is, therefore, a steep demand for adaptability, on the infrastructure, enterprise and workforce levels. This is one of the major reasons why smart manufacturing is not being employed on a comprehensive level even amongst companies that have adopted it to a certain degree.
The IoT factor in Smart Manufacturing
We are approaching a phase called industry 4.0 which could also be defined as the fourth industrial revolution. Here to survive manufacturers must conform to the various technological advancements that dictate the industry or eventually perish. IoT is one of the largest disruptors in the world on almost all fronts of the enterprise. Manufacturing, in particular, relies a lot on this technology to create better visibility and flexibility in their manufacturing processes. As a matter of fact industry, 4.0 is a term that closely associated with the application of IoT in manufacturing and with good reason.
Automation is a staple amongst most large-scale manufactures. Even if in its rudimentary form, automation helps manufacturers keep up with the growing markets and their ever-increasing demands. While automation is a highly productive technology whose roots date back to the 17th century, today's industry demands connectivity amongst the machines to enable effective management of the production cycle. Data as always is key and IoT helps gather and manage this data to allow the production chain to function without any lags. Furthermore, it also facilitates scalability and improved visibility within the chain.
Does Manufacturing Really Need IoT?
At the moment things are pretty straightforward. However, in the years to come manufacturing sector and associated processes are going to become more complex, particularly on the logistics side of things. As globalization becomes more and more of a factor, companies, particularly the large manufacturers will have to come up with a swift, cost-effective and efficient way to manage their logistics needs.
As more and more technologies and devices are incorporated by manufacturers the entire process is going to get a lot more complex and data generated therein will be a vital aspect of the growth and productivity of manufacturers. So at some point in the near future, IoT will be implemented to make the best out of production and logistics. By connecting devices, companies will be able to make the best out of the data they generate and this data can be leveraged to enhance the production cycle and improve various aspects of the production cycle.
The Challenges
Despite the known prospects of employing IoT in manufacturing, most of the industry is still unapproving of it. Around 70% of the manufacturing industry believes that IoT is not really a necessity at this point for their business. Most of this stems from the ignorance of company leaders. Most of them fail to see the use of IoT beyond a data standpoint. And when it comes to data people find it a vague prospect which costs more than its actual value for their businesses.
The second issue that stops people from adopting IoT is a misconception that the technology will only help large-scale companies and would be a drain on smaller companies' funds. This is patently untrue as the adoption costs of IoT and the time taken for implementing it are all going down as advancements and research continue. The introduction of open source solutions also provides a good opportunity for manufacturers of all sizes to implement IoT and that too without having to spend much on dedicated engineering staff to monitor the technology. Not only does IoT address immediate issues of the company, it entails several long-term benefits that manufacturers can benefit from by effectively leveraging the technology.
Lastly, one of the biggest hindering factors for the implementation of IoT is the security concerns. The worldwide cyber attacks in recent years have manufacturers bothered about the security risks that this technology could be prone to. This, while a legitimate concern, can easily be tackled by exploring holistic security strategies. There are several cybersecurity providers who will offer the best security solution for IoT systems operating in the manufacturing sector.