Google Introduces New Payment Medium In India
Google has jumped into the crowded and fiercely competitive digital payments space in India, and launched a new digital payments app, Tez. Tez, which means 'fast' in Hindi, is a UPI-based app that can be used for online transactions, as well as paying offline at stores.
Unified Payments Interface was launched by National Payments Corporation of India, an umbrella organization for all retail payment systems in India. While NPCI is a private entity, it is regulated by the country's central bank, Reserve Bank of India.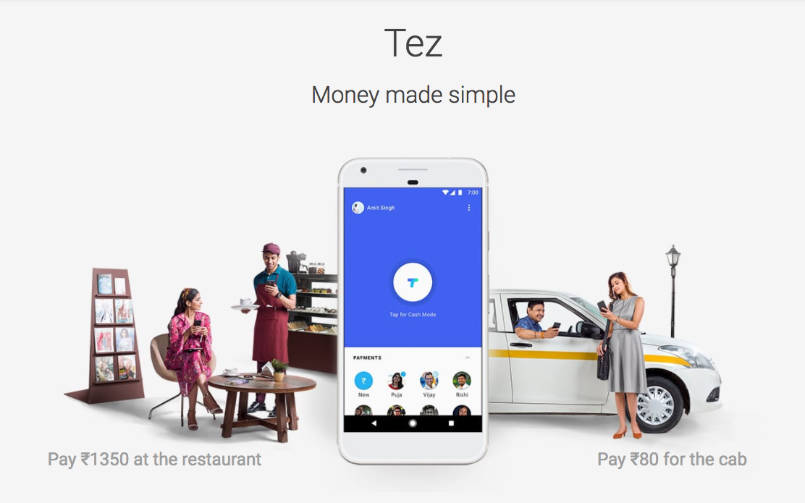 According to the company, all transactions on Tez are secured by Tez Shield that detects fraud, prevents hacking, and verifies identity. The company has partnered with HDFC Bank, ICICI Bank, Axis Bank, and State Bank of India for the back-end.
What is different with Google's Tez:
Unlike, PayTm or Mobikwik, Google Tez is not a mobile wallet nor is it an enhancement on Android Pay. Tez is a UPI powered platform allowing for payments directly via your bank account.
Also, Google's Tez has a chat-based UI and a user will need to have a valid Gmail account and mobile number to be able to carry out transactions. As quoted in the Verge, Tez uses a technology called audio QR that uses sounds to transfer money. Watch the video below to clearly understand how you can use Google's Tez as a way to make payments online.
Google already has several partners like RedBus, PVR Cinemas, Domino's Pizza, DishTV, and Jet Airways which would accept payments via Tez along with payment gateways like BillDesk and ecommerce solutions like Shopify and PayU. There are also distribution partners: Nokia, Micromax, Lava, and Panasonic that will probably pre-load Tez app on their upcoming devices. Google might also integrate Tez with its own suite of services, like Play Store, to enable payments.
Google also offers 'Tez for Business' that allows businesses to get their own Business Channels on the Tez app where they can engage directly with their customers to share offers and more.
Available as a standalone app on Android and iOS, Google Tez supports several regional languages, including Hindi, Bengali, Gujarati, Kannada, Marathi, Tamil, and Telugu. Tez is compatible with over 50 banks in the country that support UPI.